Discussion Starter
·
#1
·
Just like everyone else. i assume no responsibility for you installing this in your vehicle should you mess something up. this is to used only as an informative guide. here goes nothing.
Please start like this.
Remove your wheel. it really helps. should end up with something like this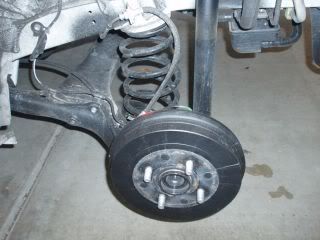 very good.
Now your going to need to undo the bolt that holds your emergency brake cable in place. You are NOT disconnecting the cable. The bold is here... [size 10]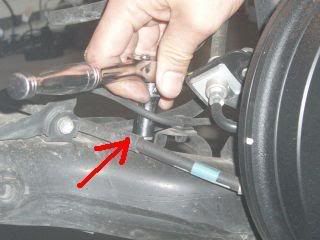 i think your getting the hang of this.
Now you will need to remove the bracket that holds the brake hose in place, just to free up some space. You are NOT removing the brake hose. You can find this here... [size 14]
great!
There is a little sensor in the very center of the back of the drum. This can easily be removed/unplugged by depressing the small plastic tab in the center top of the sensor and gently pulling back to unplug it. You will need to unplug this because the drum will need to come forward to install the spacer.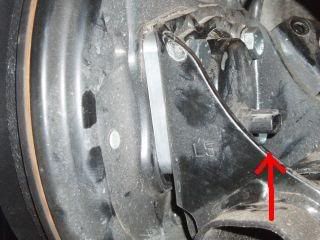 Now, there are 4 bolts on the rear of the drum that will need to be removed to free the drum from the assembly.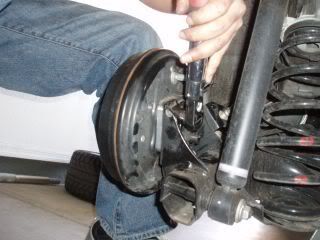 remember -righty tighty lefty loosey-
This is where you install the spacer. it really only goes one way so even you wont mess this one up...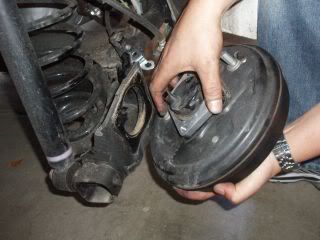 Procedures.
To Re-Install
do everything the same way but backwards.
Things to remember.
1. The bolts are longer that secure the drum to the assembly to accommodate the spacer. Use some Locktite.
2. These bolts NEED to be torqued down to 46 foot lbs
Here comes the end result in before and after format.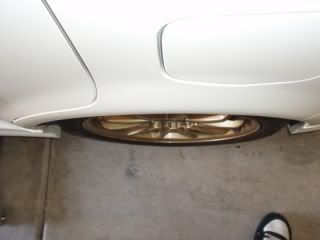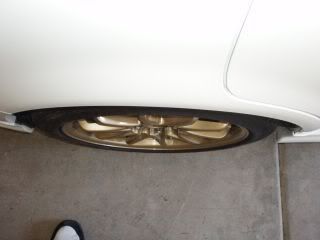 These wheel spacers come as a kit. with 2 spacers and all the hardware you need. You can get them from Ke_O_ki at
[email protected]