Discussion Starter
•
#1
•
Hello all,
I have been doing some interior modification to my box. Let me know what you think.
This is what it was like for almost 3 years. I had some generic seat covers just to protect the seats from everyday life. Finally decided to get some clazzios. I got the all black with leather inserts, and the difference is night and day. It looks like the car actually came like this stock. Nobody believes me that these are seat covers.
BEFORE:
AFTER: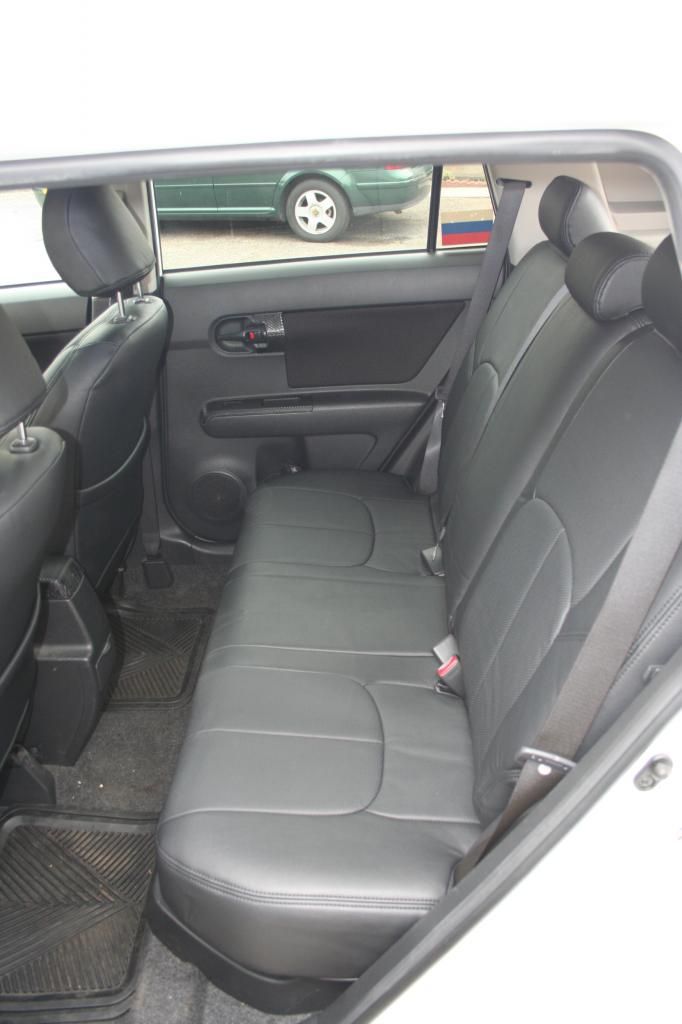 I also did my steering wheel. Knowing how difficult it is to find a steering wheel cover for our cars, I bought a sew-type cover from Ebay (hong kong of course) and then after several tries and numerous blisters and pin pricks later installed it onto the steering wheel. Its not perfect, but its a world nicer feel than the stock plastic steering wheel, and all for $10 plus a couple of hours of weekend time.
As you guys can see I also did a head unit upgrade to a Pioneer p4400. It is an awesome unit and has Bluetooth, which is very nice for those of us who like to obey the law and not talk on our cell phones while driving. It took a bit of work, but I routed the microphone to the sun visor. All in all I am quite happy with the upgrades.
The next things to come are a shift boot, hand brake boot and armrest cover. Ordered these from redlinegoods.net a week ago, so they should be arriving any day now! Excited and can't wait. Will definitely post pictures when those are installed.