I was bored and wanted to see if anyone has a crazy modded toy b like me...Well here it is...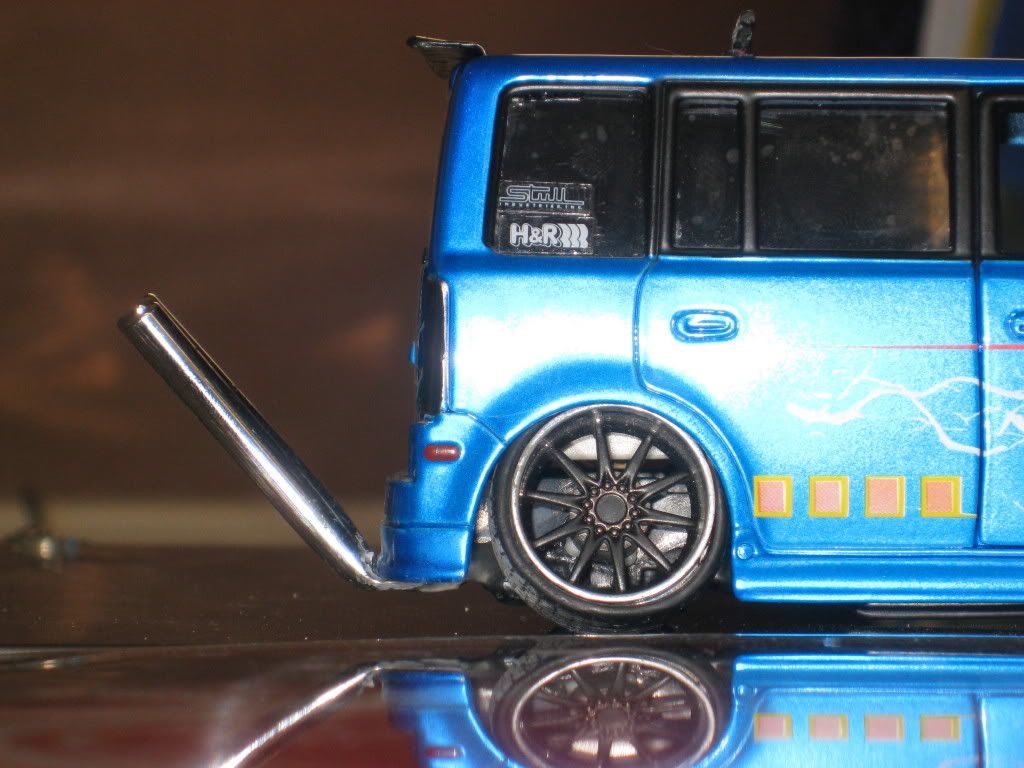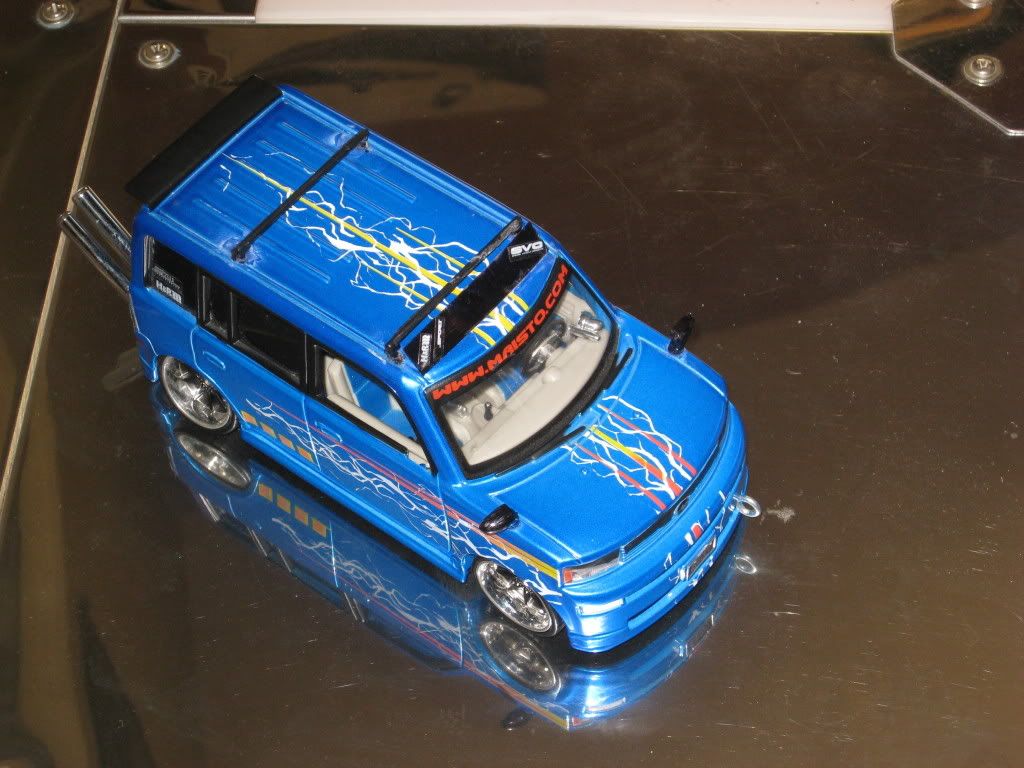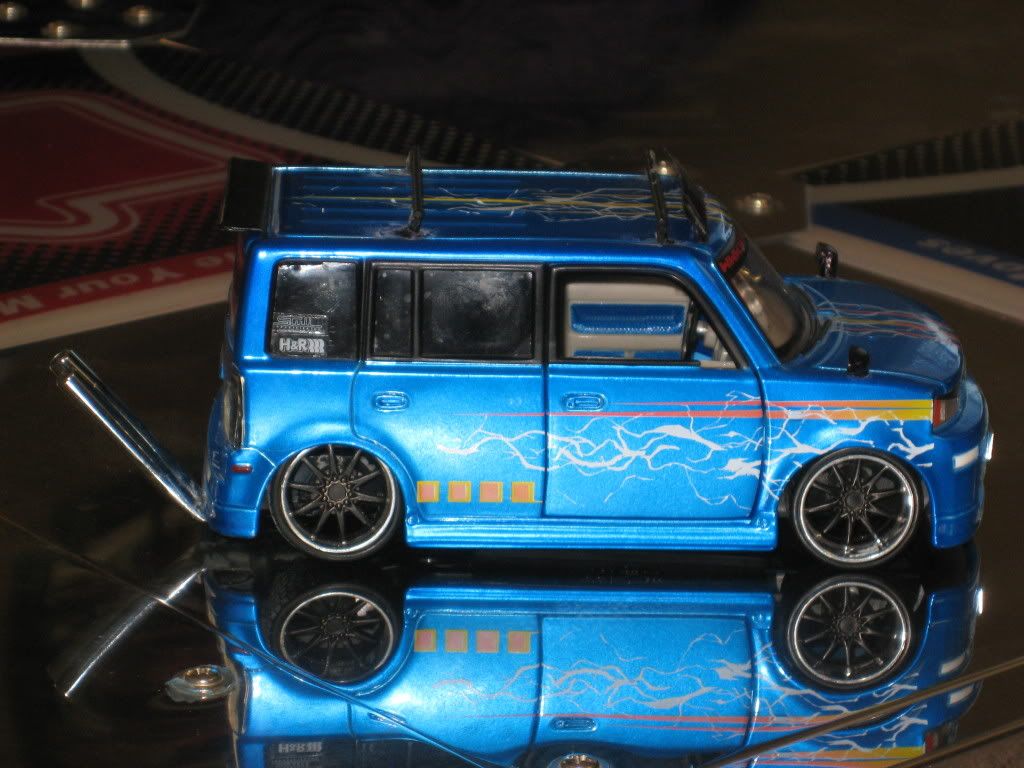 K...heres a quick run down of what I have done.
BOSO EXHAUST!!! (incase ur blind or something)
Custom Roof rack with faring
Fender mirrors
Some interrior mods (TVs and such)
CAMBER!!!!
Blacked out tails
FFF
Tow Hook
Window tint
Spoiler
And just a few stickers
Hope you like it!
Cant wait to see urs!