Discussion Starter
·
#1
·
I woke up this fine Saturday morning and went out side to pick something up from the store. When I deactivated my alarm on the Box it told me via a series of beeps that the alarm had gone off during the night. As I was deep in slumber, enjoying the rest that only an evening with Jack Daniel's can bring, someone or something had hit my beloved Box. I didn't notice the blemish until I arrived at the store and turned to look at my Box as I walked to the front door. Then to my horror, I spied this.......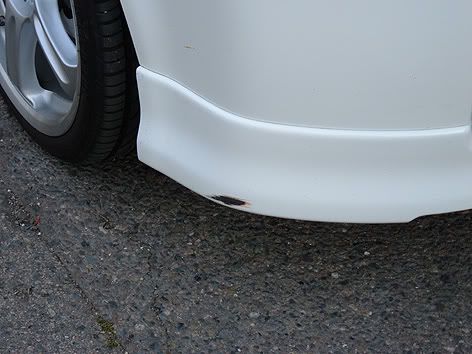 Upon closer inspection I found that a scrape had been made on the bottom lip of my front bumper.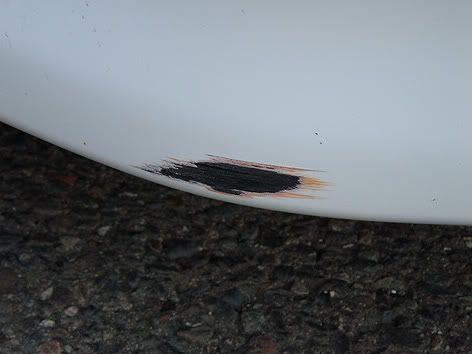 I have no idea what or whom may have caused this damage to my xB but I do know it was not there when I went to bed last night. I have been unable to determine what manner of vehicle or man or beast may have done this horrific deed and left no message as to who to contact for restitution or absolution.
I have combed the streets around my place searching for something orange that may have caused this damage but as of yet have been unable to locate any kind of an offending subject.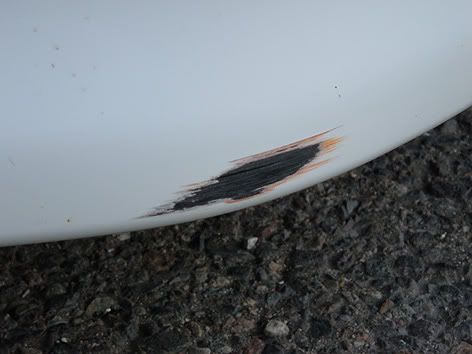 Tonight I am sure I will find it hard to sleep thinking that the culprit may return to inflict more damage on my defenseless Box. As I drove around town I couldn't help feeling like the entire front end of my xB was destroyed. Tomorrow I will wash the effected area and attempt to paint the said area to cover the damage.
Please wish me luck as I attempt to make my baby whole again and bring her to the pristine state she was at as recently as last night. I mean to scare no one but always remember, this could happen to you!