Discussion Starter
·
#1
·
The nice folks at ScionShoppe had me out today so they could install the first production set of their new seat covers. I had the good fortune to buy the very first set of seat covers they made for an xB and now I have the very first set of the new covers. (other than the set in their xb)
The new covers use no velour, it's all vinyl material and looks much better in my opinion. They look much more like a leather interior.
I started out this morning by gassing up
Grabbed some snacks for the drive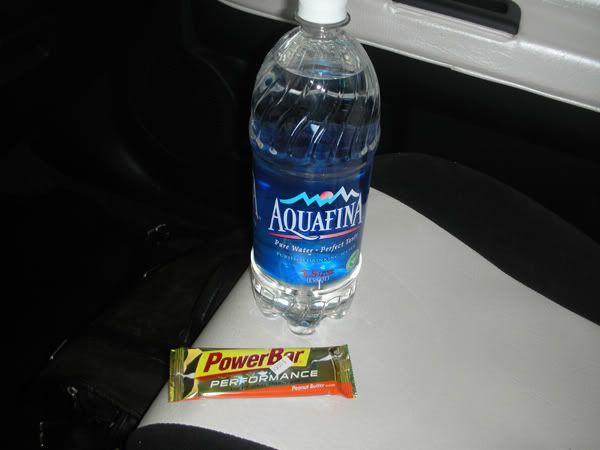 Hit the road at 9:30 am with the trip odometer reset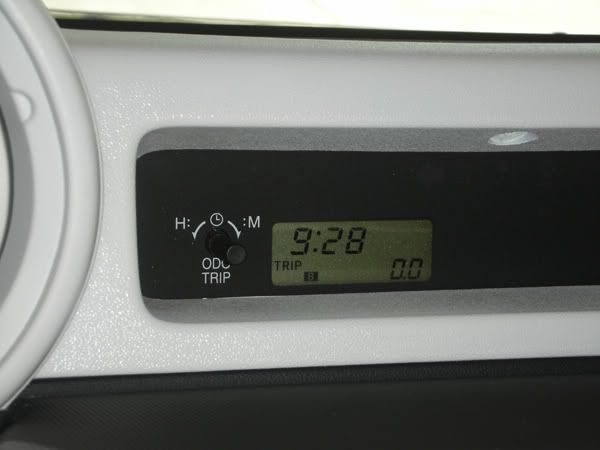 I wasn't even on the freeway for a mile and I saw an RS3 Box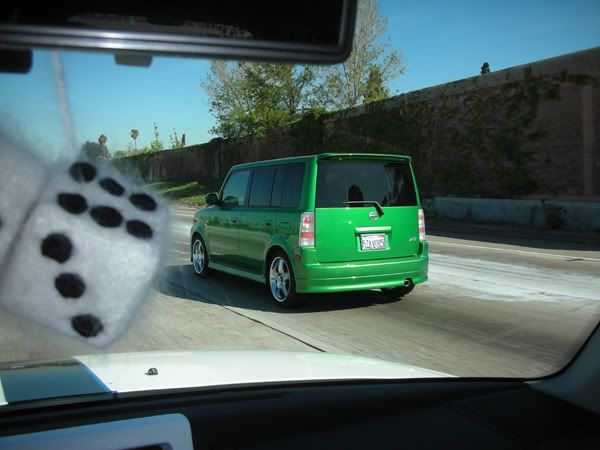 Started out with a good average speed
Driving through downtown L.A.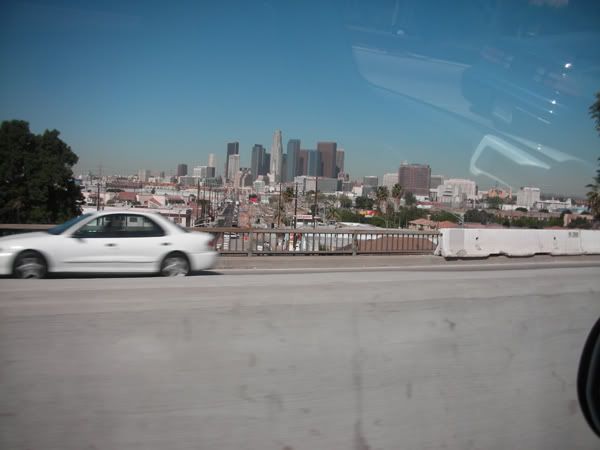 Ran into some traffic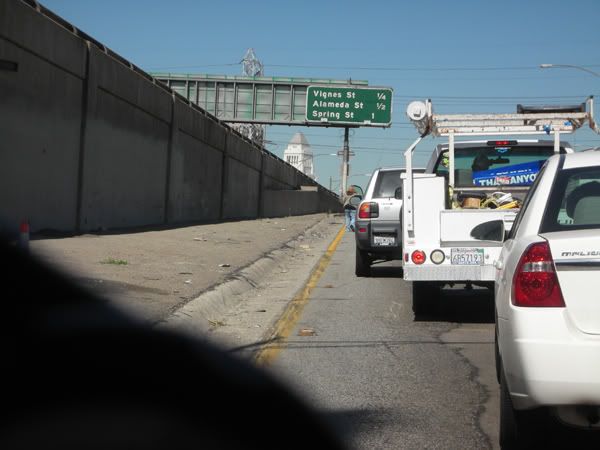 Found out why, a fender bender
Saw a nice Mustang on the way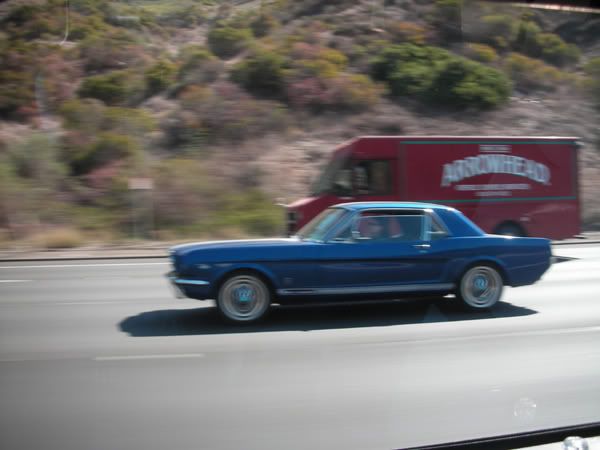 Saw a few more xB's on the road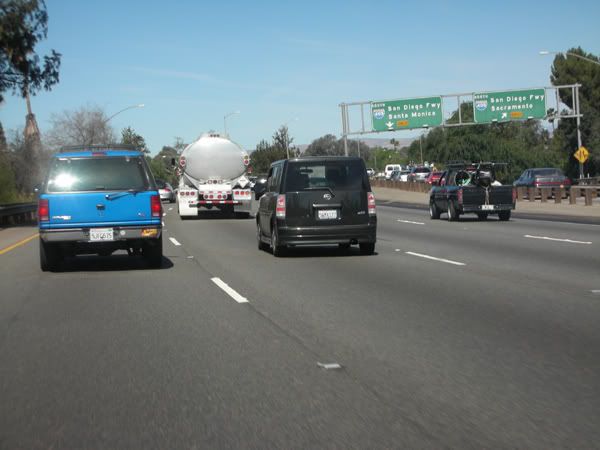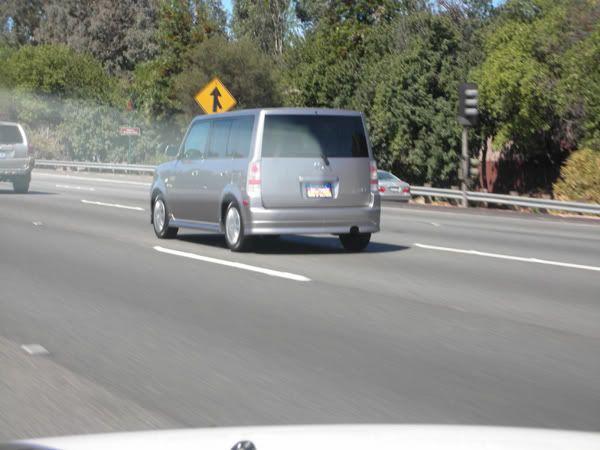 Finally I hit Oxnard!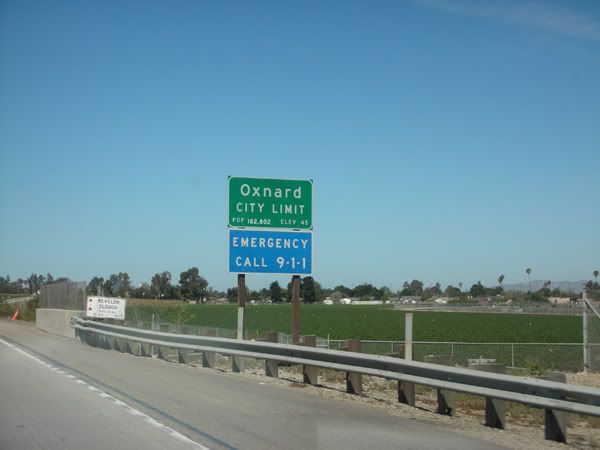 Lots of farmland by the shop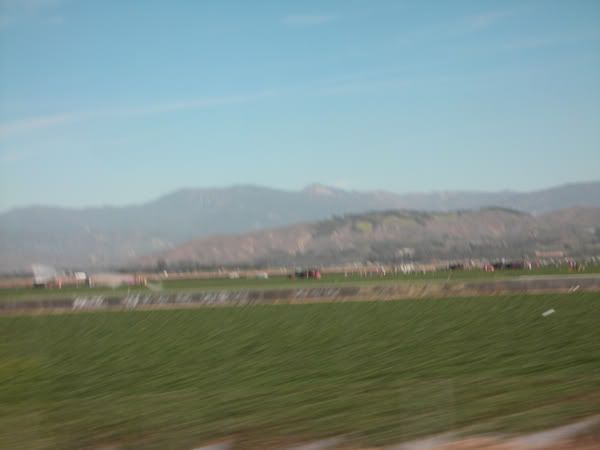 Jan was waiting there for me when I arrived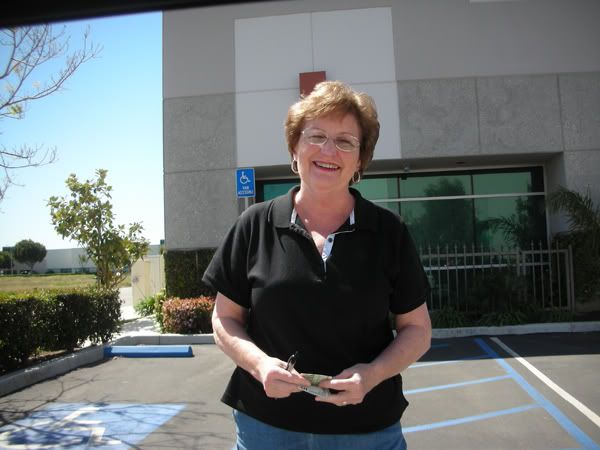 Into the shop with the surfcitylocal ride, the BOP belongs to the owners fo the ScionShoppe.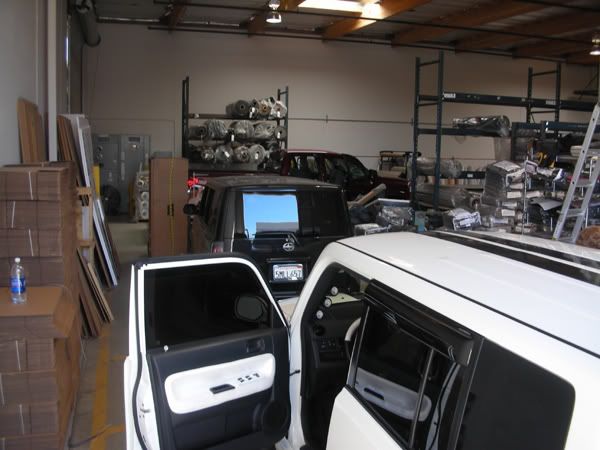 All the covers waiting to be sent out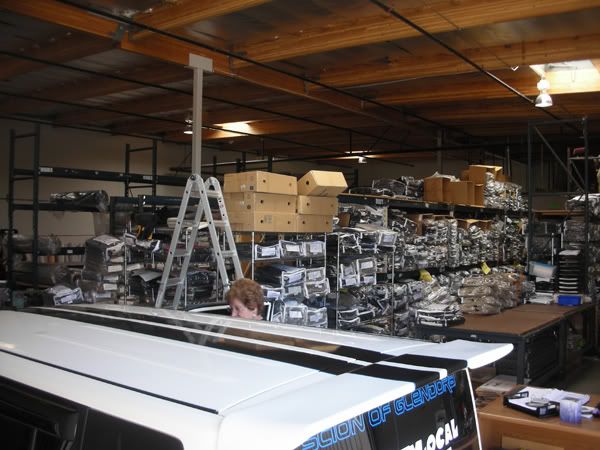 Less than two hours and a little over 83 miles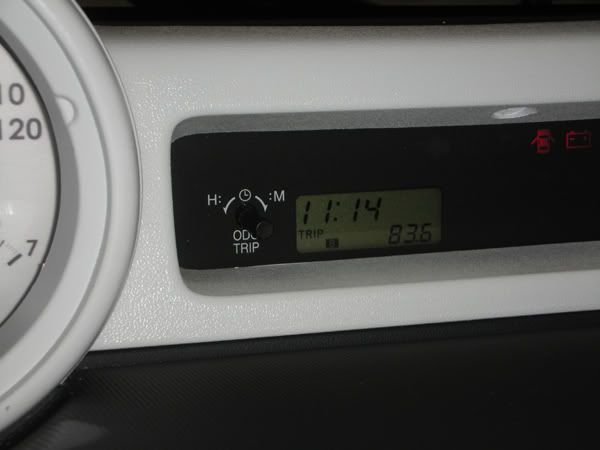 While I was there I installed a set of GoldLine springs on their Box. I also installed a new set of red OBX pedals and a set of underdash/underseat red cold cathodes.
Before: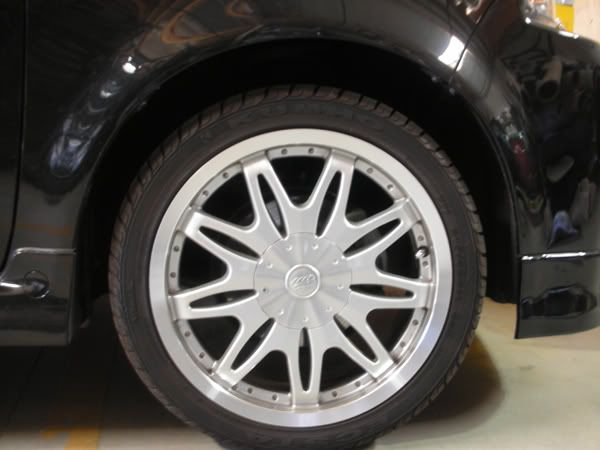 Before:
After: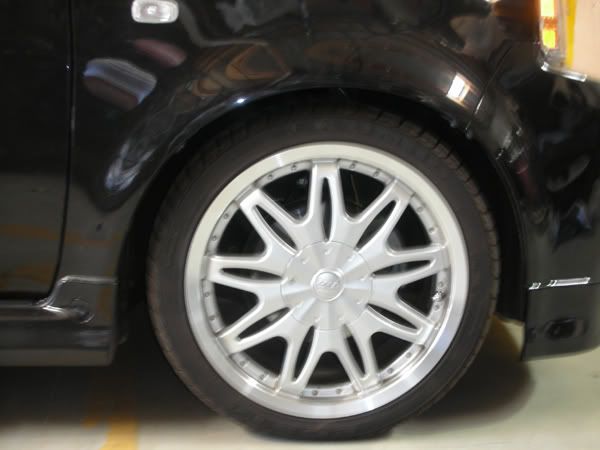 After: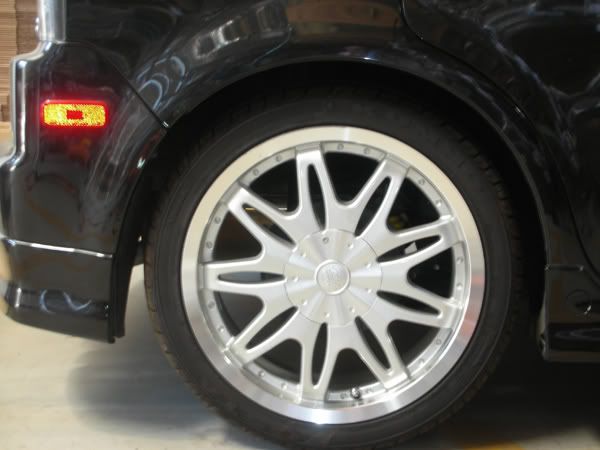 They look so much better lowered!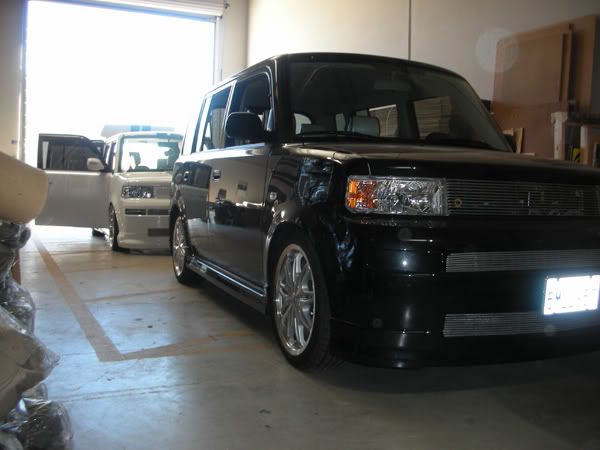 Time for lunch
Joe and George aren't waiting for me!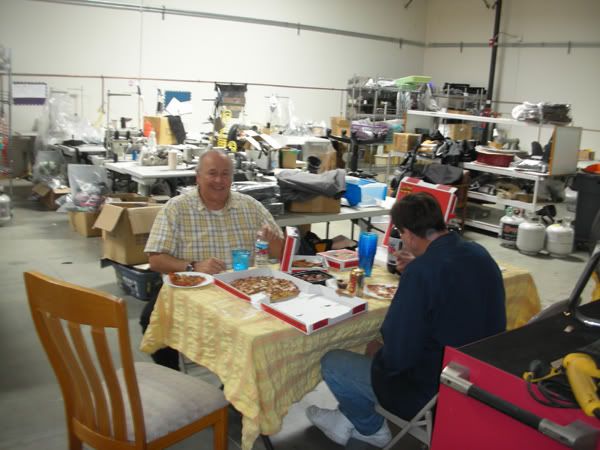 The girls who sew the seats together enjoying some pizza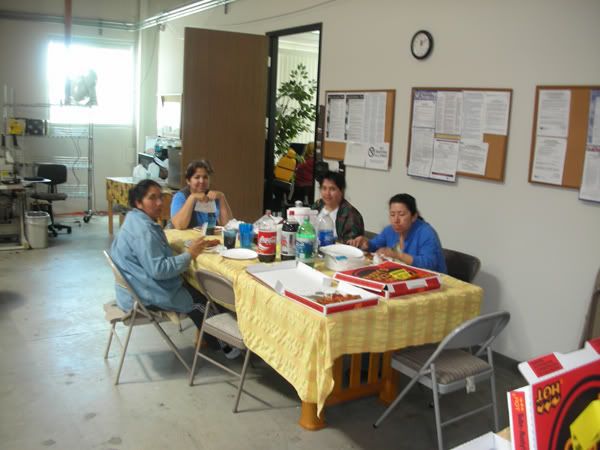 Pizza and Pie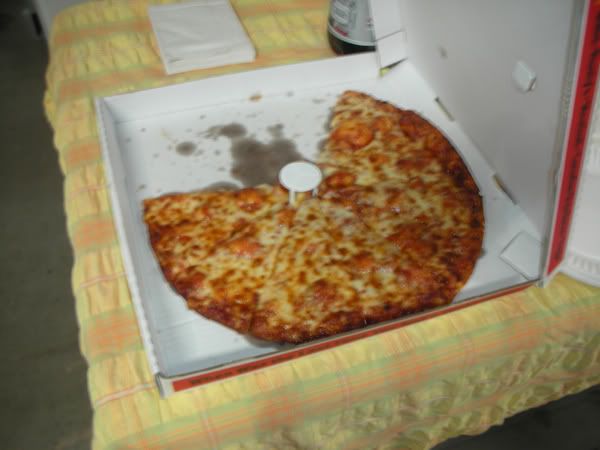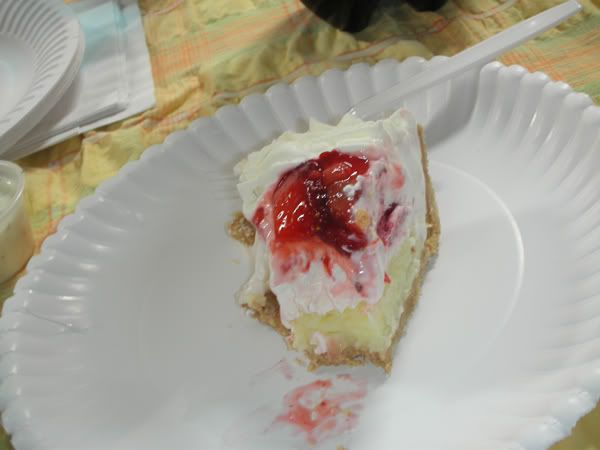 After lunch it was time to get on with the installation!
Jeff and Susan getting the fit just right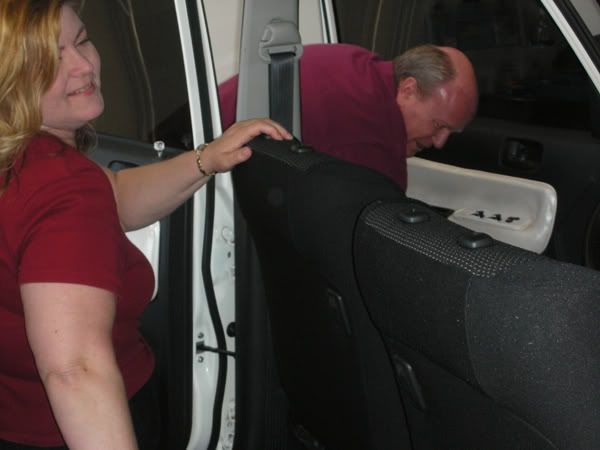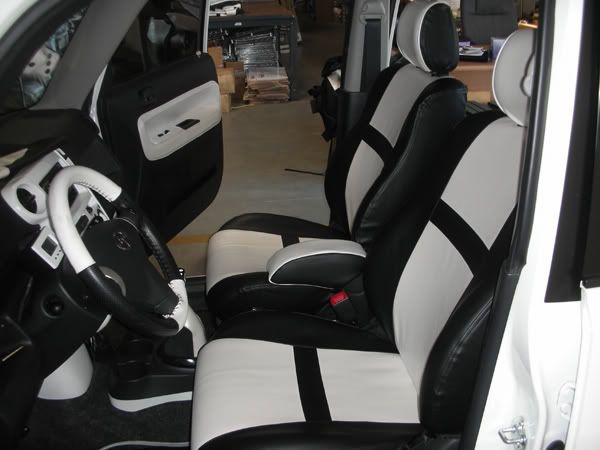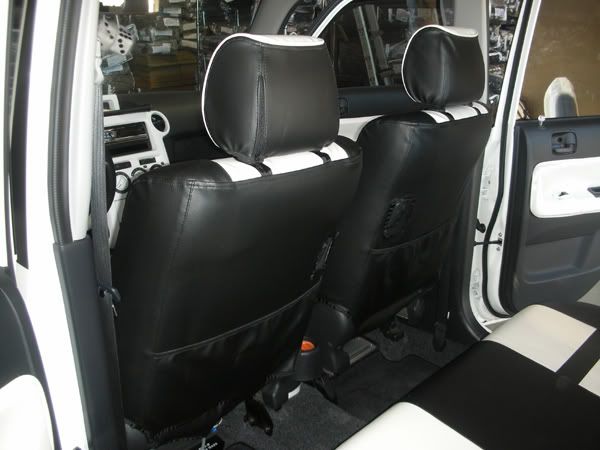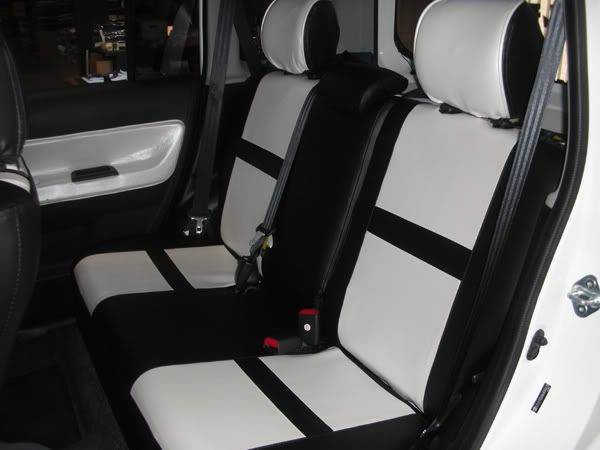 After a two hour drive home to Huntington Beach I can say the new seat covers are just as comfortable as the old ones and look much better.
If you are interested in the new seat covers check them out at ScionShoppe's website:
www.scionshoppe.com
Thanks Joe, Jan, Jeff and Susan for the new covers and the lunch!