Discussion Starter
·
#1
·
THURSDAY MARCH 23, 2006 MARKED SCINERGY SO CAL'S MEET & DINNER NITE @ GAMEWORKS ONTARIO MILLS !!!
With GREAT WARM weather, YUMMY FOOD, FUN GAMES, and AWESOME TIMES with the SCINERGY SO CAL PEEPS it was an
AWESOME time for ALL that attended !!!
Here are my pix from that evening with EVERYONE !!!

Heading up to Ontario Mills from Newport Beach I ran into an SE buddy of mine on the freeway ...




And I finally arrived after 2 hours later !!!




And look who I found !!!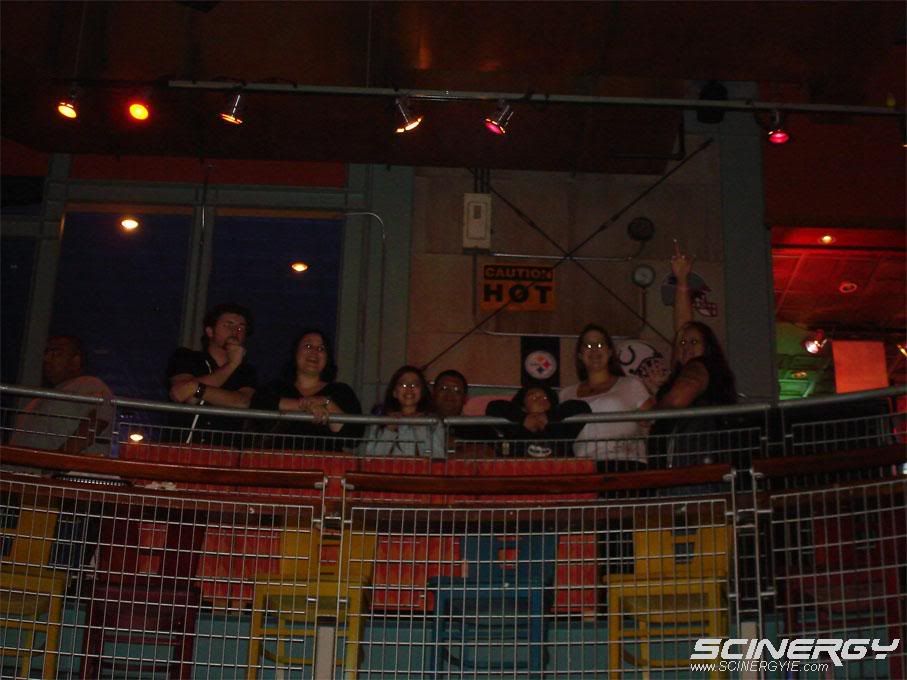 After getting seated I was given a great activity to do from the Gameworks Staff !!!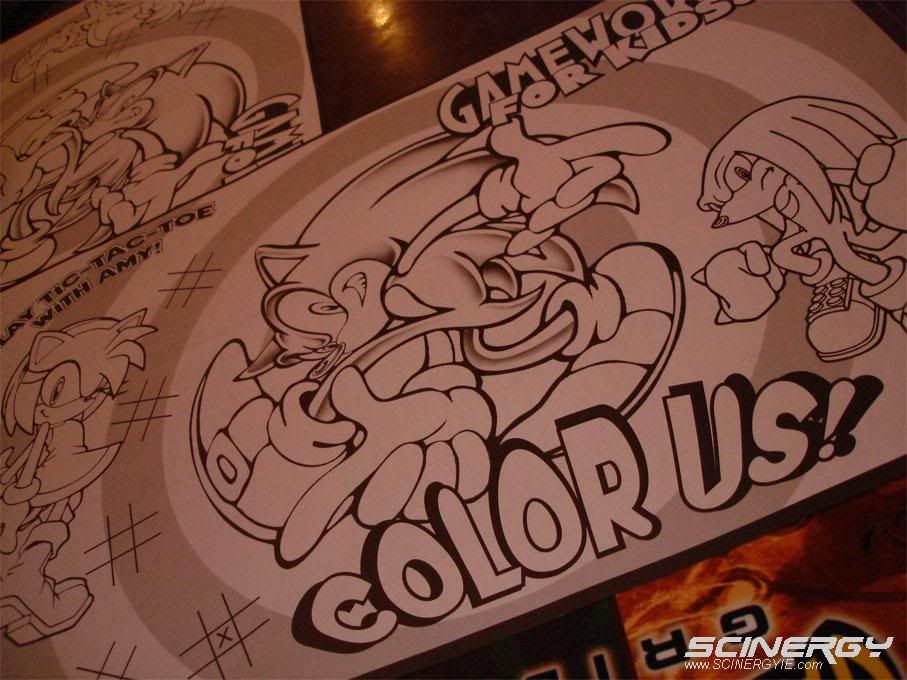 Some other folks (Stephanie and Kristen and Cecy) had another idea in mind ...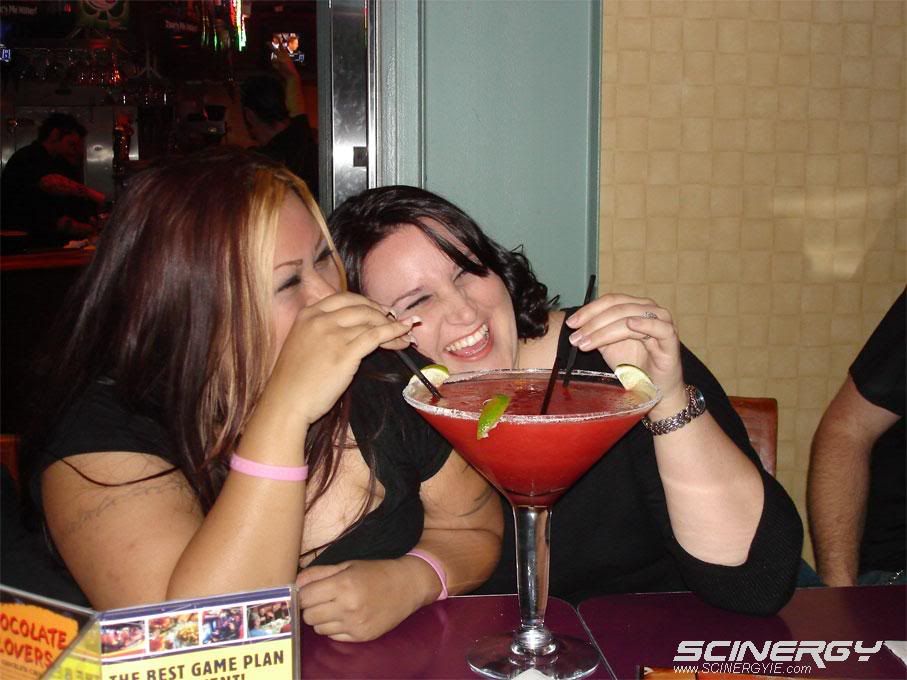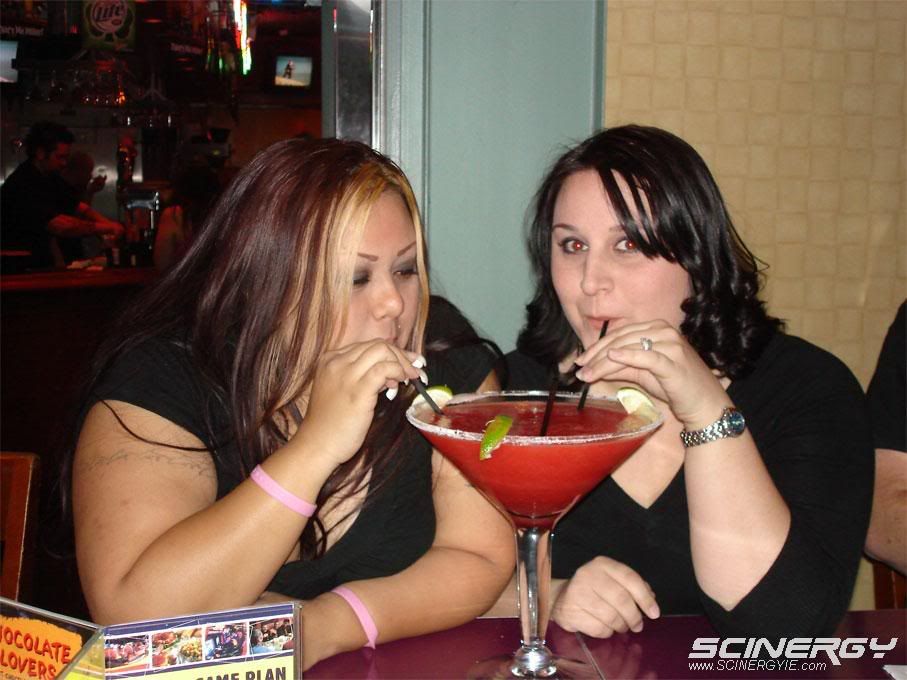 Look out Stephanie and Kristen, Cecy has 3 times the POWER !!!




Our big Scinergy Dinner and March / April Birthday's Party ...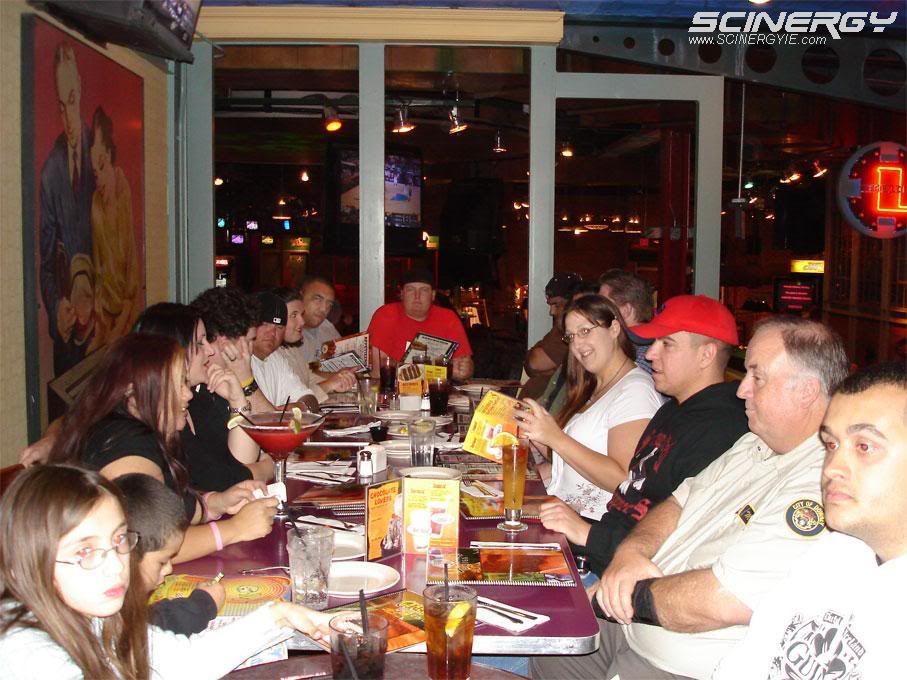 Enrique put away this 1 POUND of HAMBURGER BEEF to win the FREE GAME PASS on behalf of GAMEWORKS !!!




Here were the SCINERGY birthday celebrants that evening !!!

ENRIQUE !!!




JASON !!!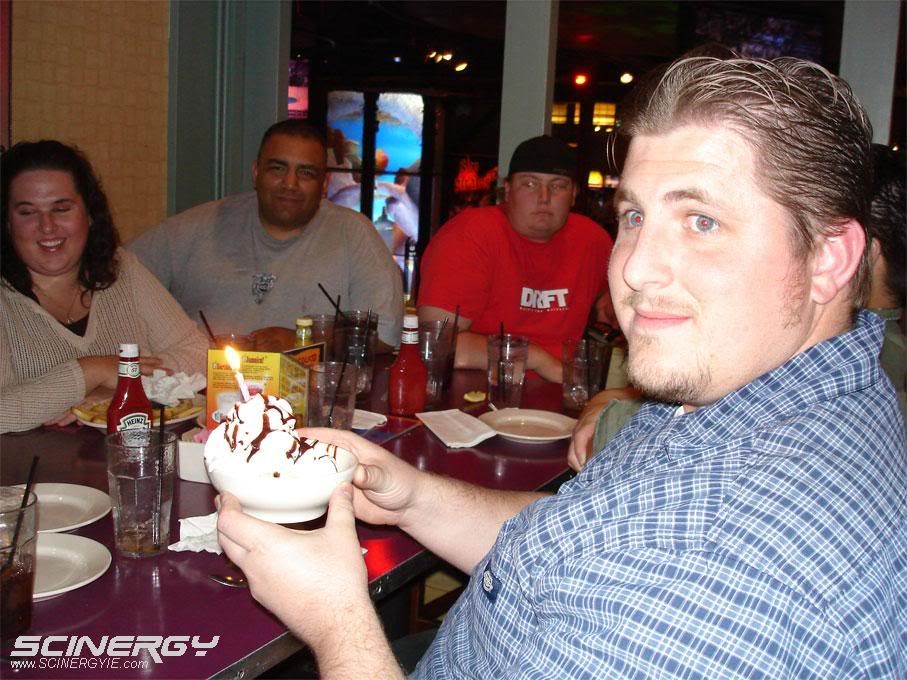 STEPHANIE !!!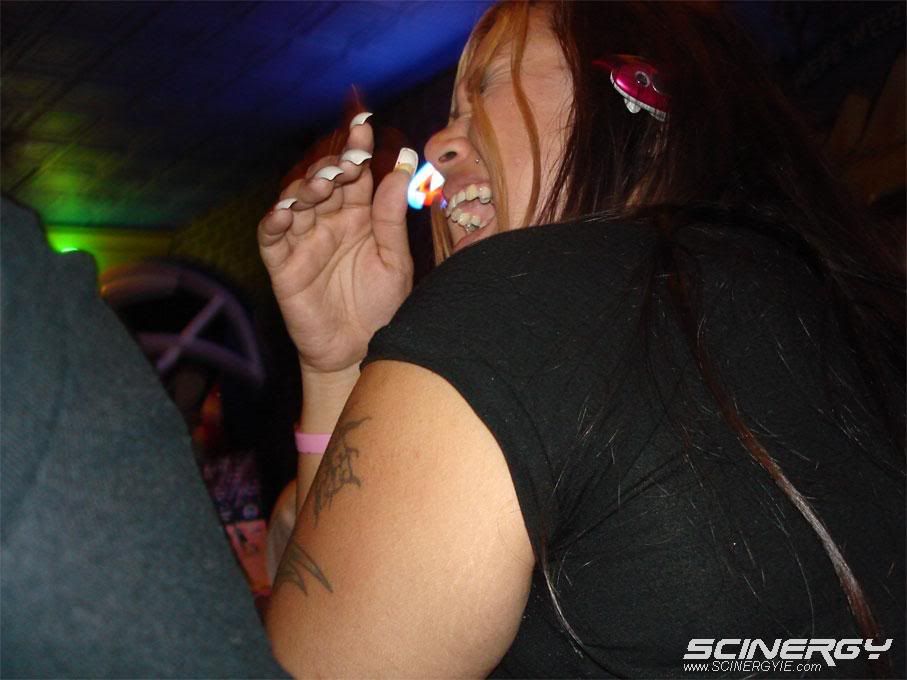 AND OUR EMPEROR - RON !!!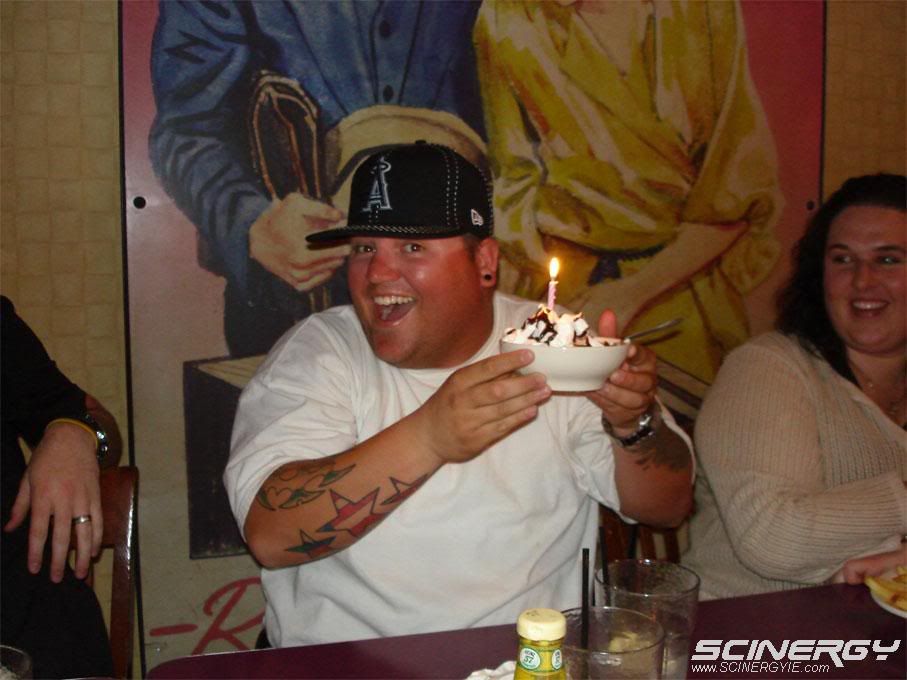 Here's Kristen reaching for something she dropped ...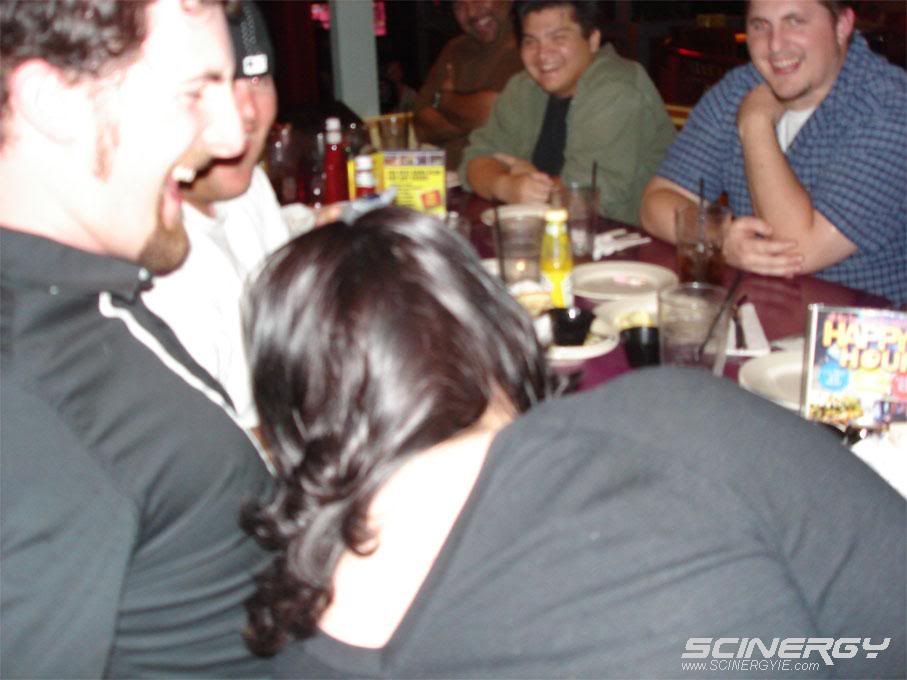 After the great dinner it was time to head back downstairs to register for the ALL YOU CAN PLAY for a GREAT PRICE OF $10 !!!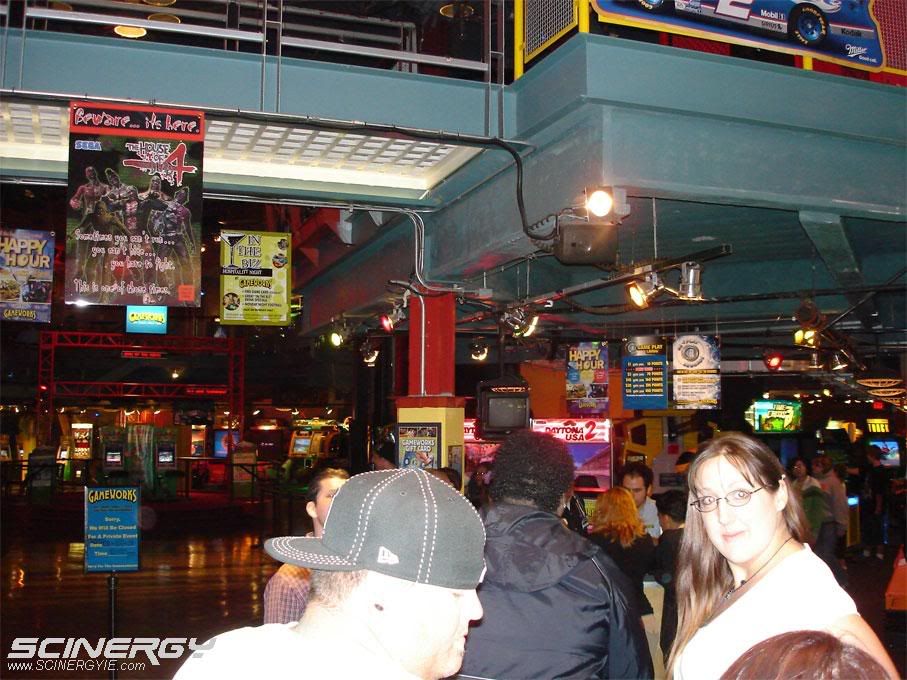 This was Jason's ONLY Game played that evening...he is the new DRIFT KING !!!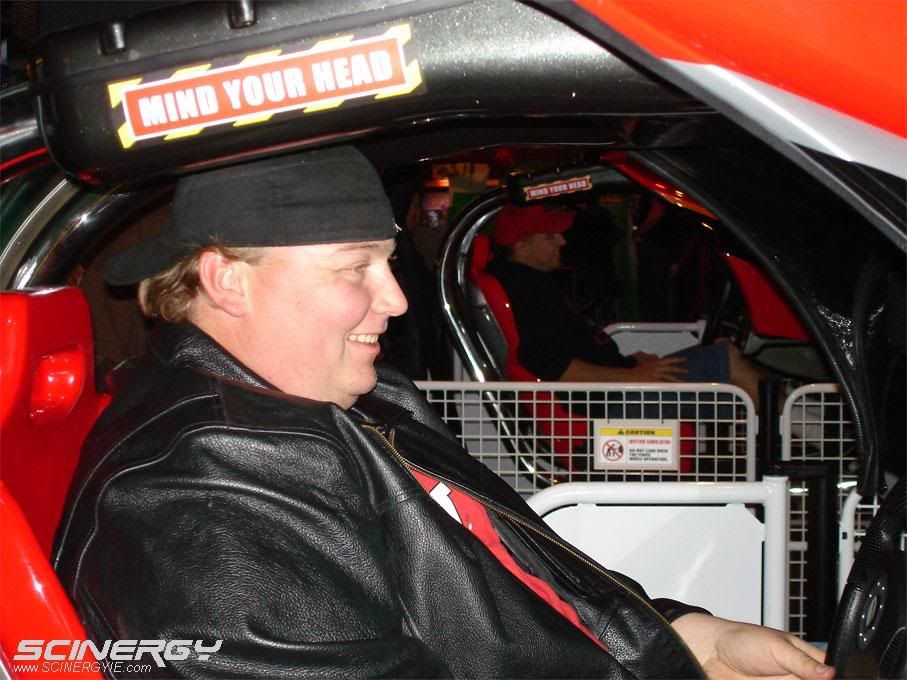 Then Luis wanted to get his shot at the game against the DRIFT MASTER !!!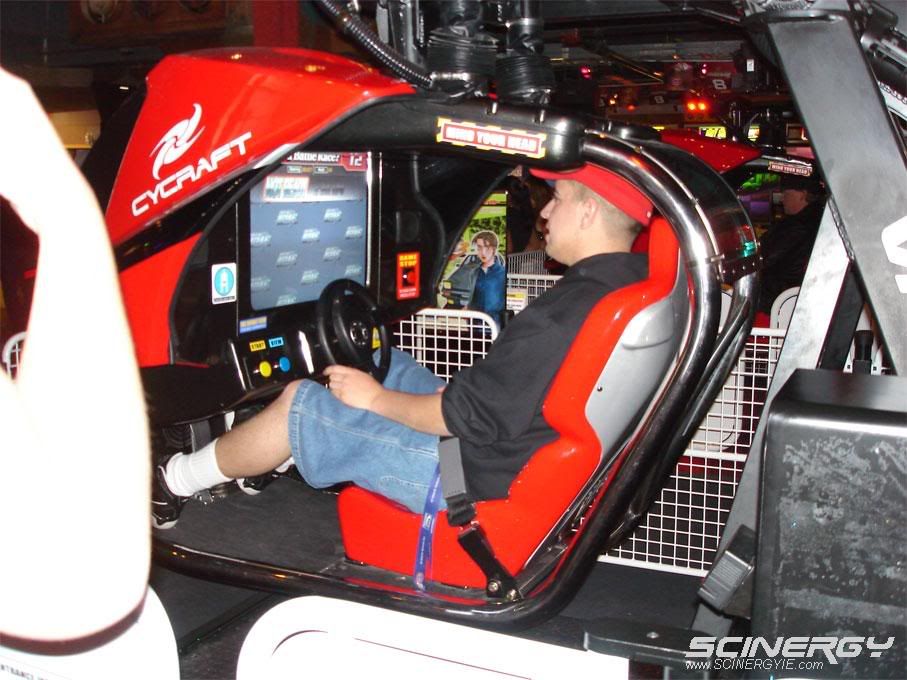 Carefully selecting the ride ...




Here's David coaching the opponent ...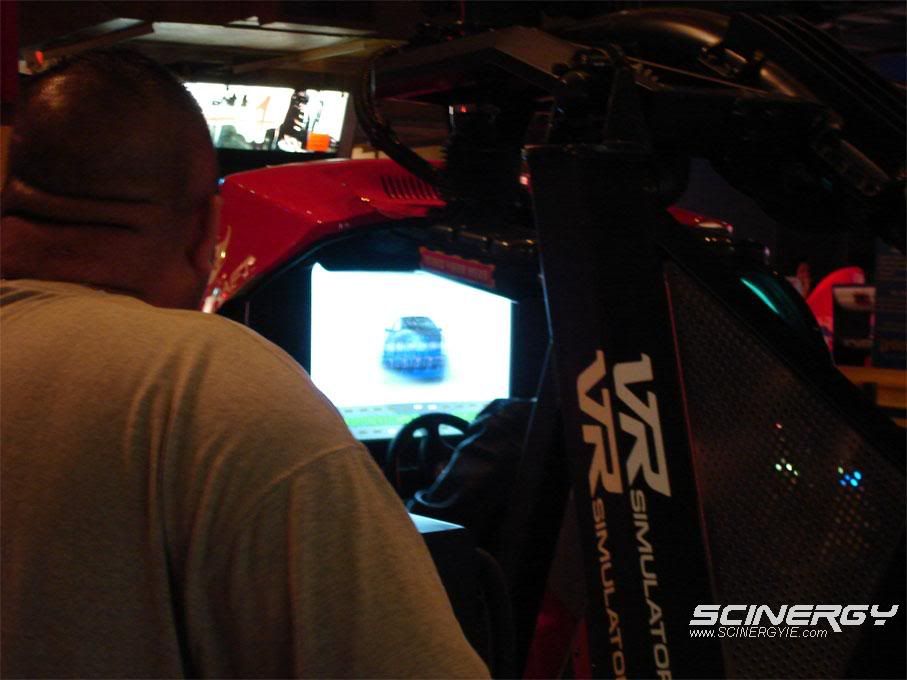 Another loss against DRIFT KING, then it was Amy's shot at the game ...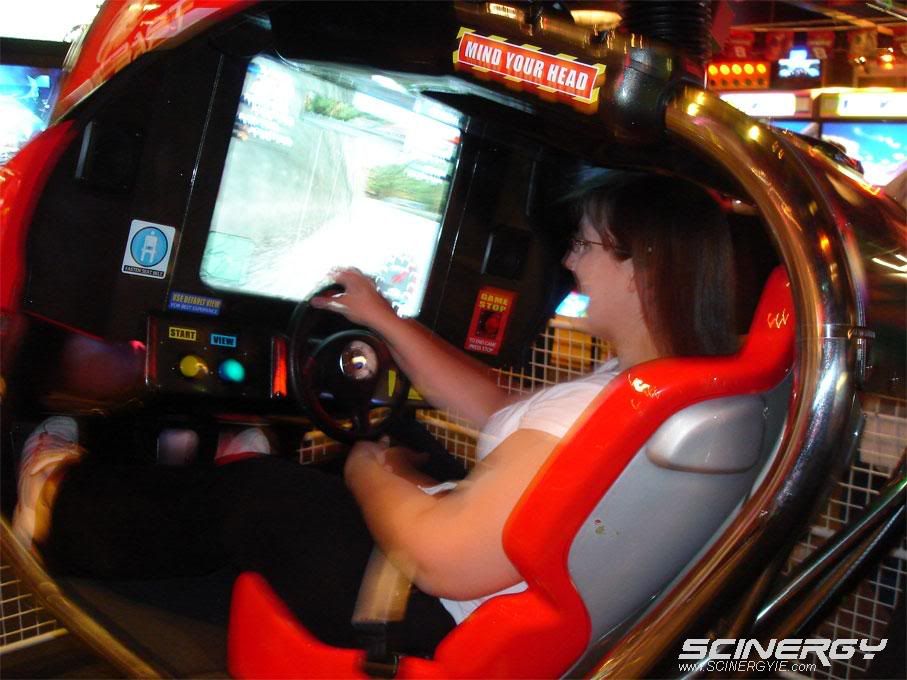 Then it was time to see what the other folks were up to ...

Here's Nic, Kristen, and Stephanie battling it out on the Hot Air Balloon Pop - Off !!!

That's an awesome game too btw !!!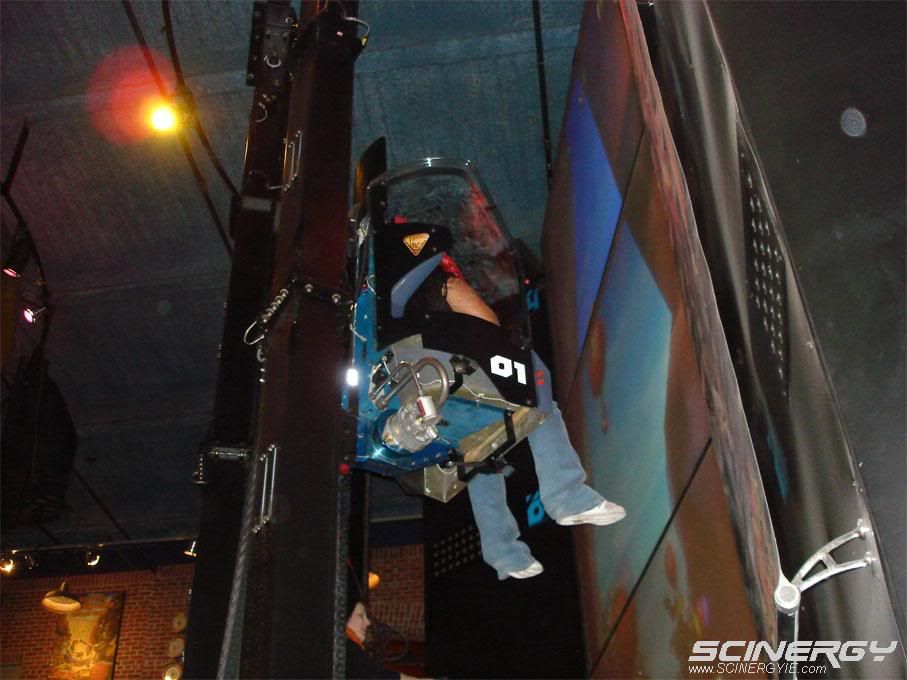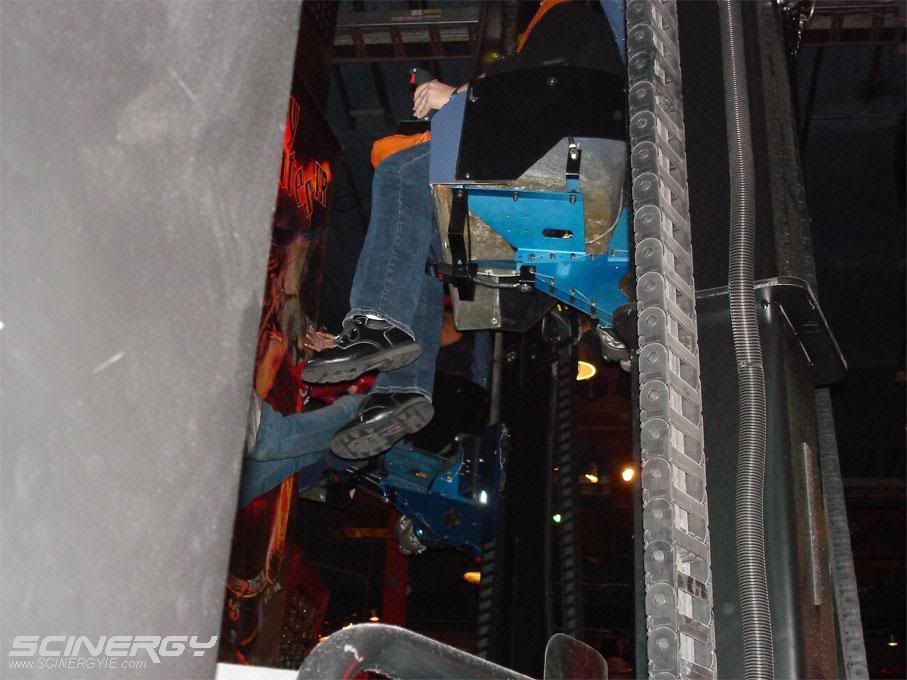 Then I caught up with Birthday Celebrant Enrique who was battling it out on the Harley Davidson game with Amy ...




Here's the Birthday Celebrant - Emperor Ron on his next selection ...




Then Amy wanted to talk business and take it out on the ...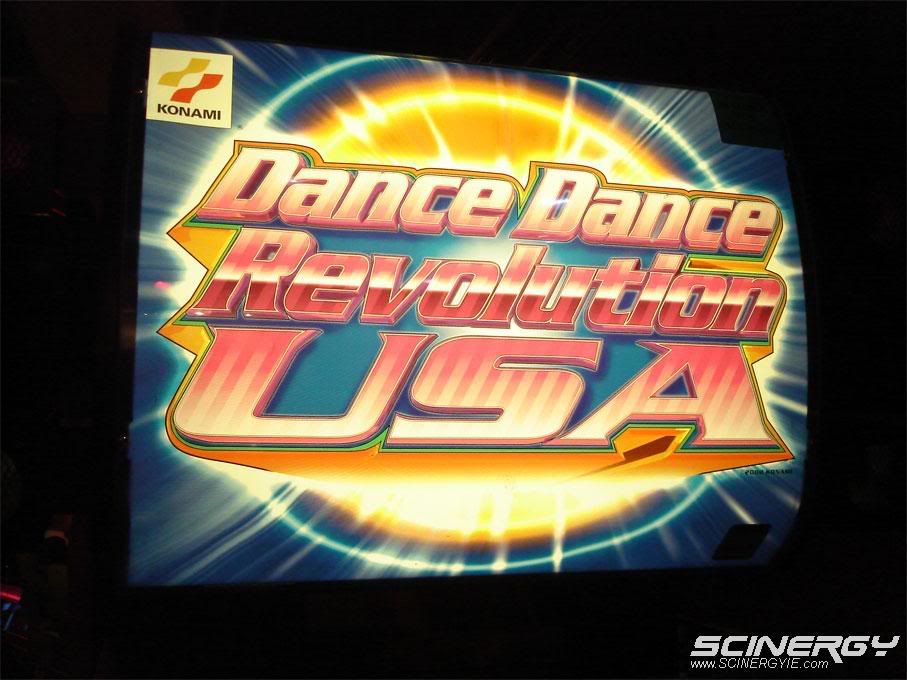 So I took up her offer ...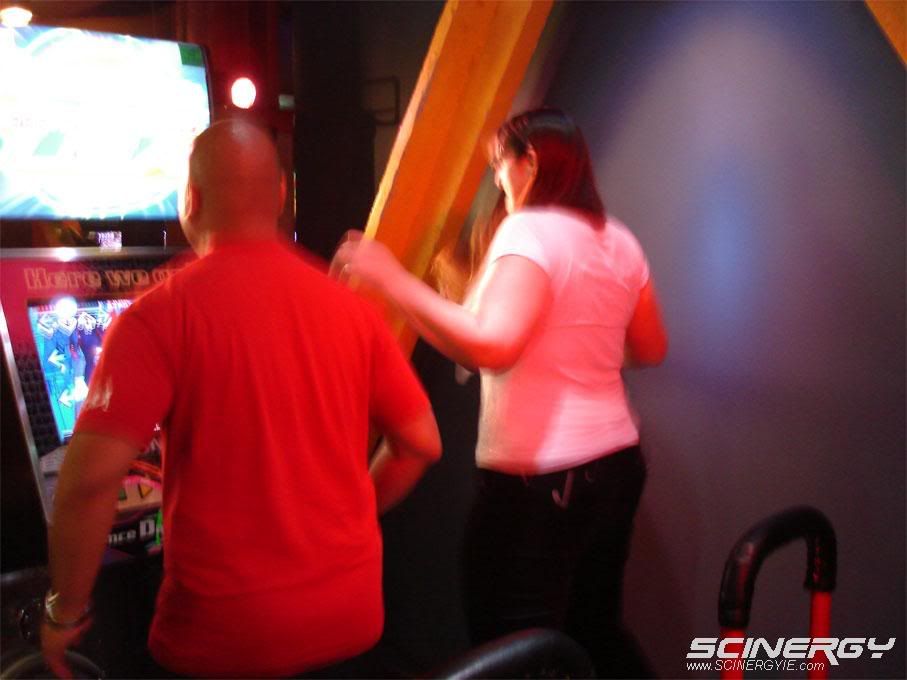 She beat me there so I competed next with the Nic - Meister ...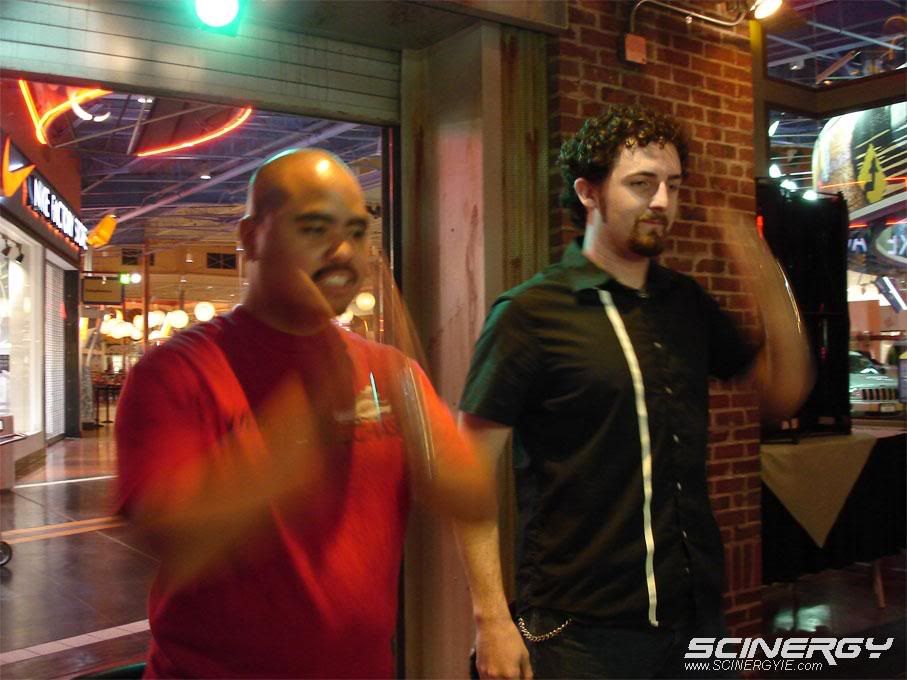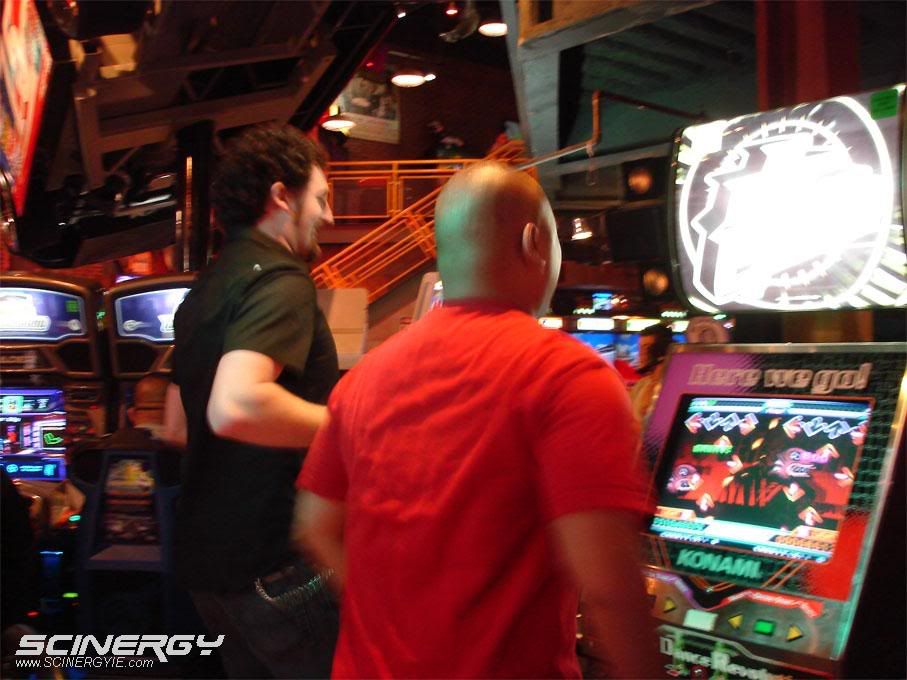 Wow what a workout !!!

Then it was back to the shooting games with Ron and Luis !!!




Meanwhile Amy wanted to ride horsies ...

Unfortunately her's was broken down and so Nic took the next seat and showed us how to GIT 'ER DONE !!!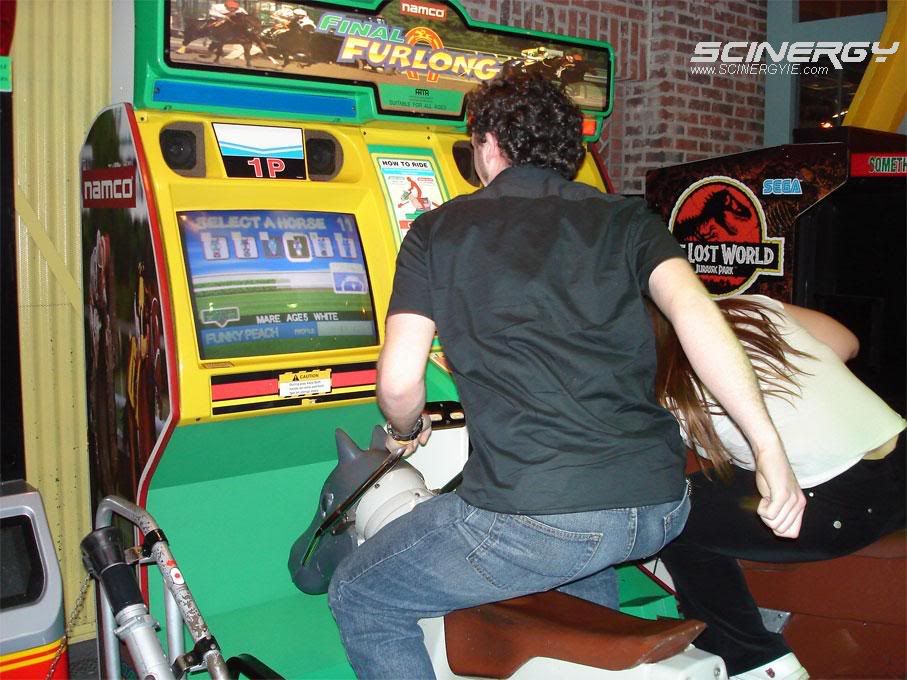 Here's my attempt !!!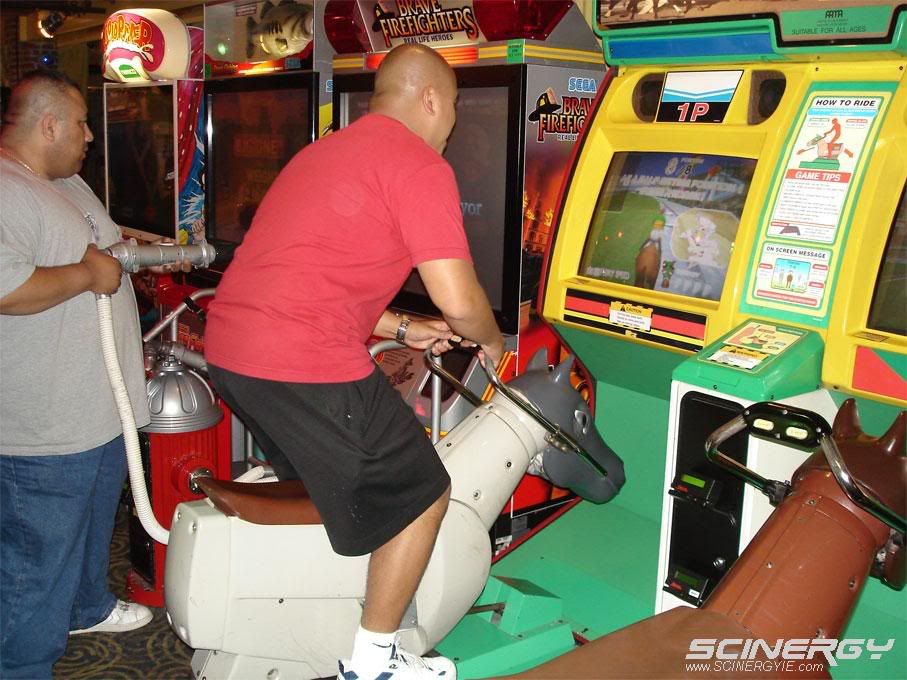 Next door was David fighting fires in the Fireman Douse-Out !!!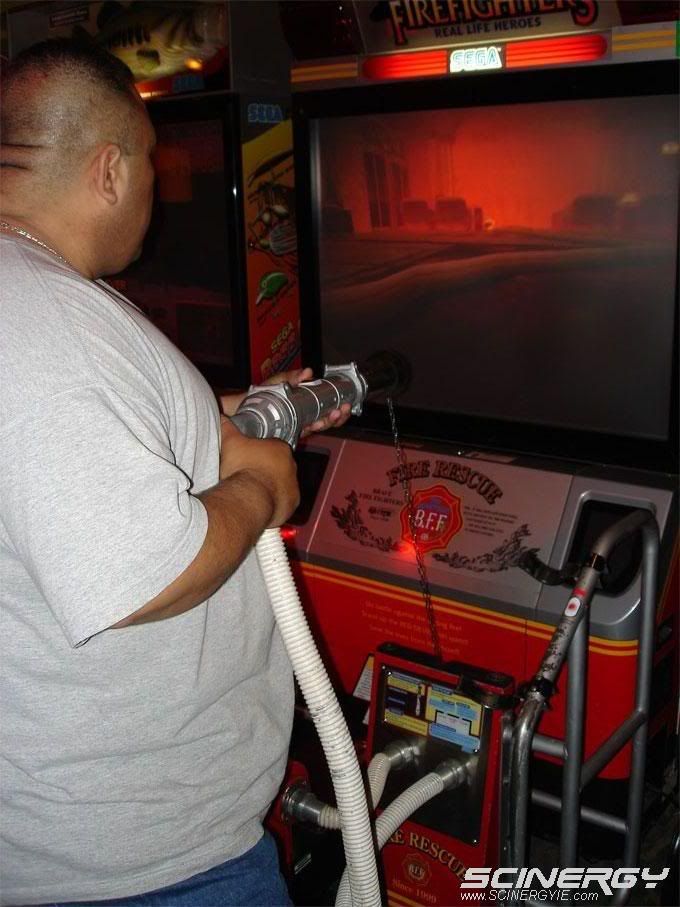 While he was saving the building, Kristen was up next to go fishing !!!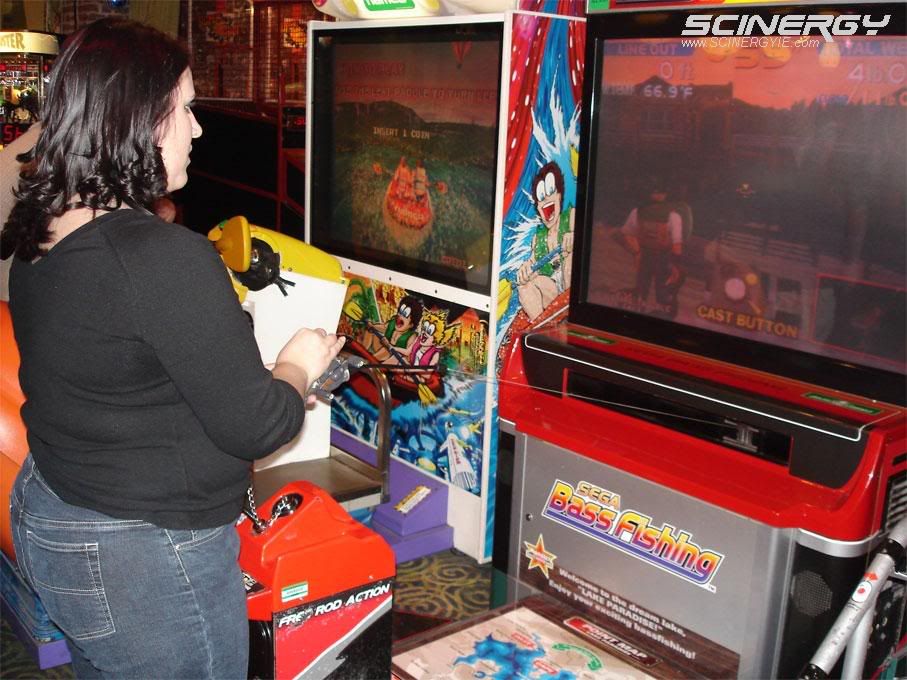 And while she was fishing, next door to her Mandy and Jason were trying to save there lives paddle-boating
through the rushing rivers ...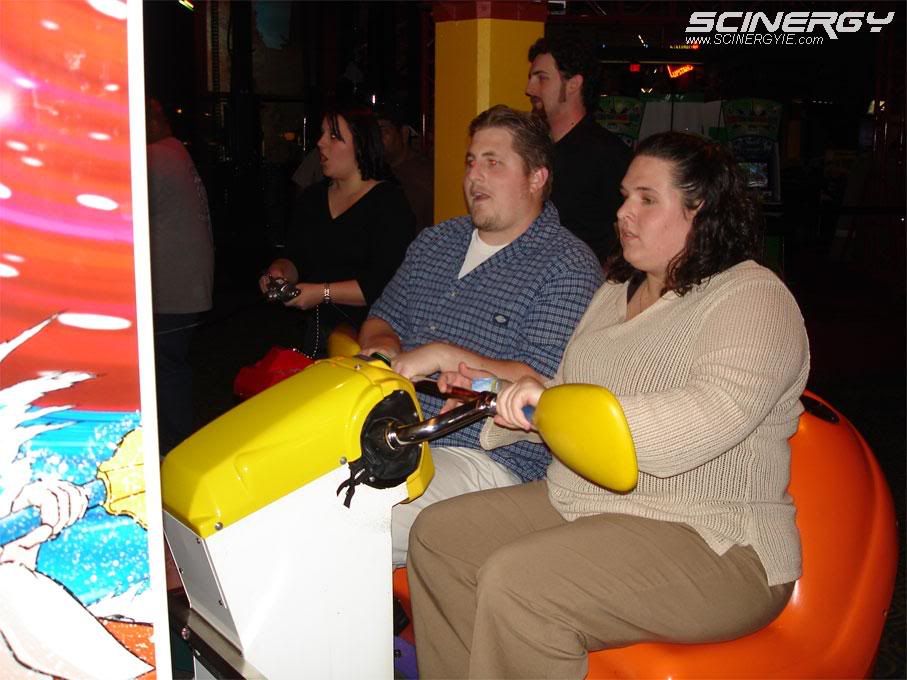 Throughout all that, our buddy Mike was keeping a low profile and remaining safe from
fires, fishes, and rushing rivers ...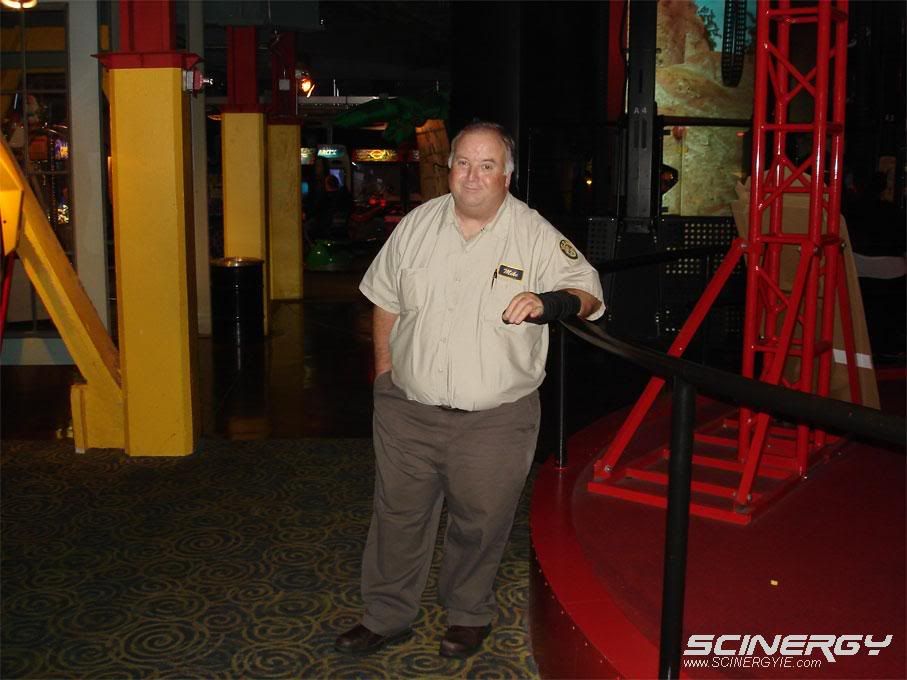 And in finale we all had eyes set at the 6 Car Race Challenge up ahead ...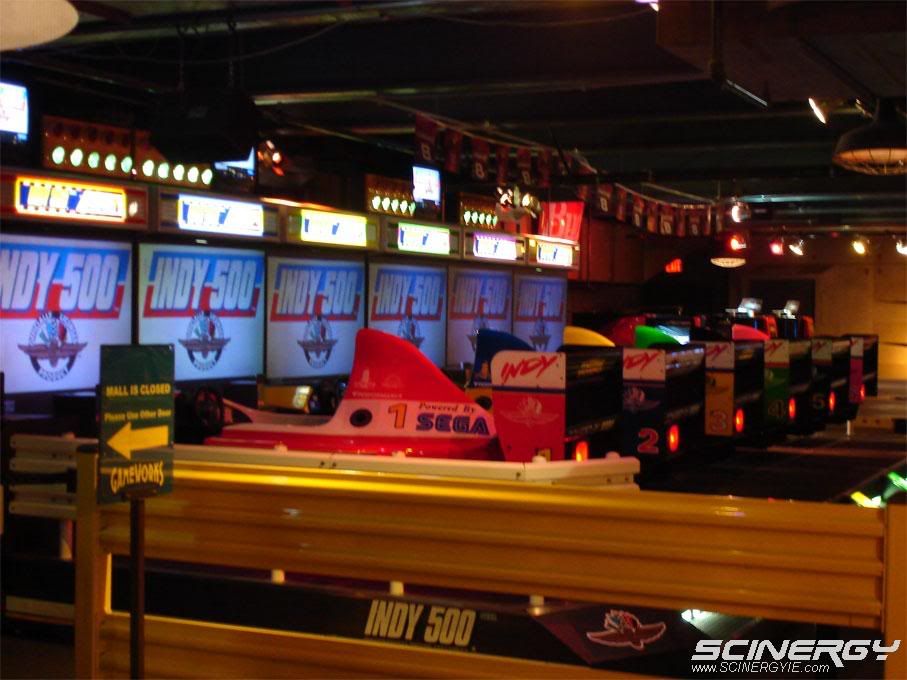 The preliminary Road Rules and Regulations for the Scinergy Racers ...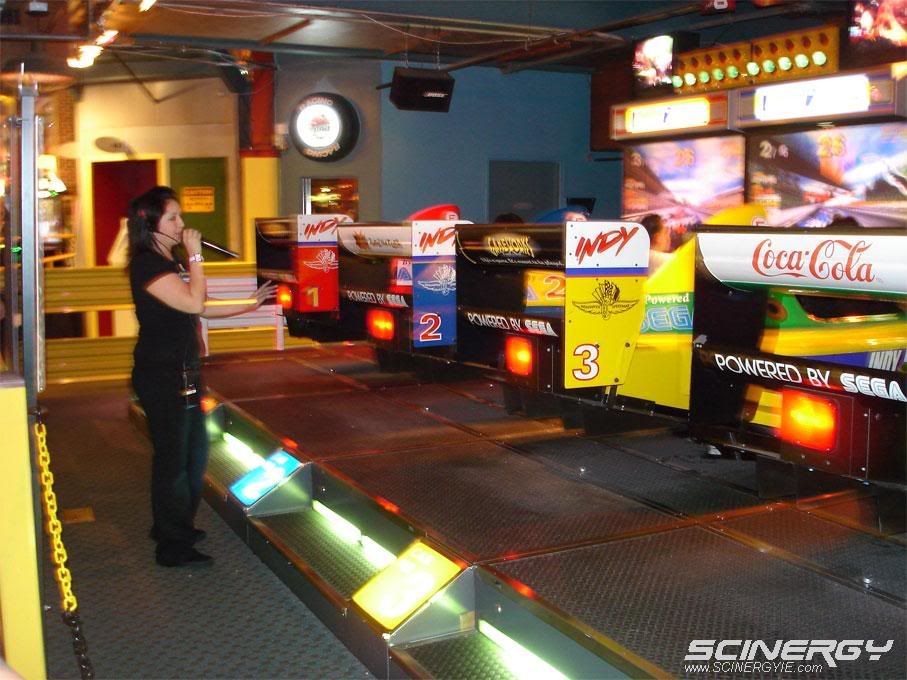 Next to Luis, Ron, and Amy ...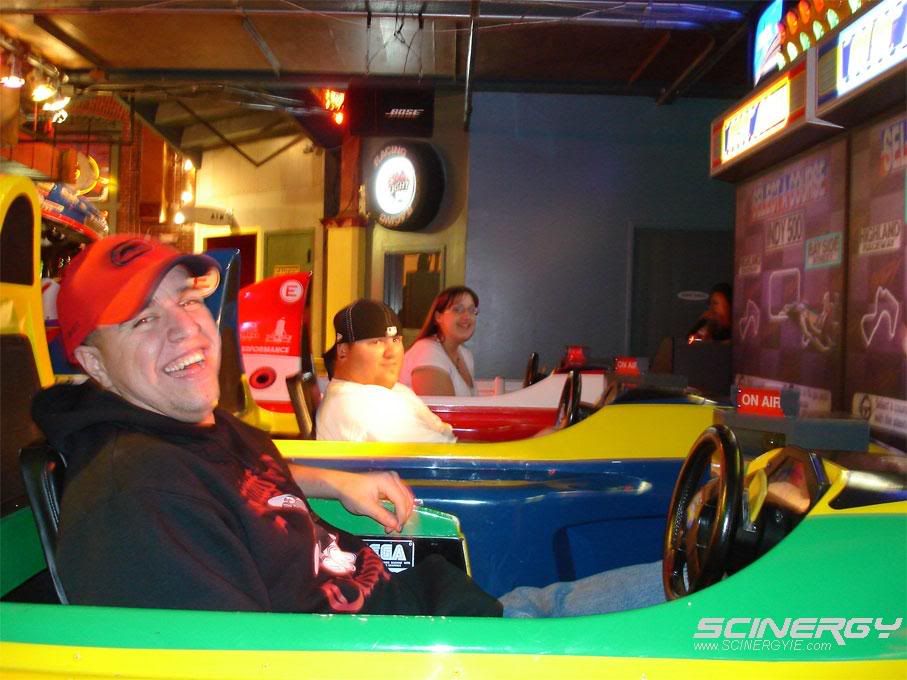 Next to Nic and Kristen ...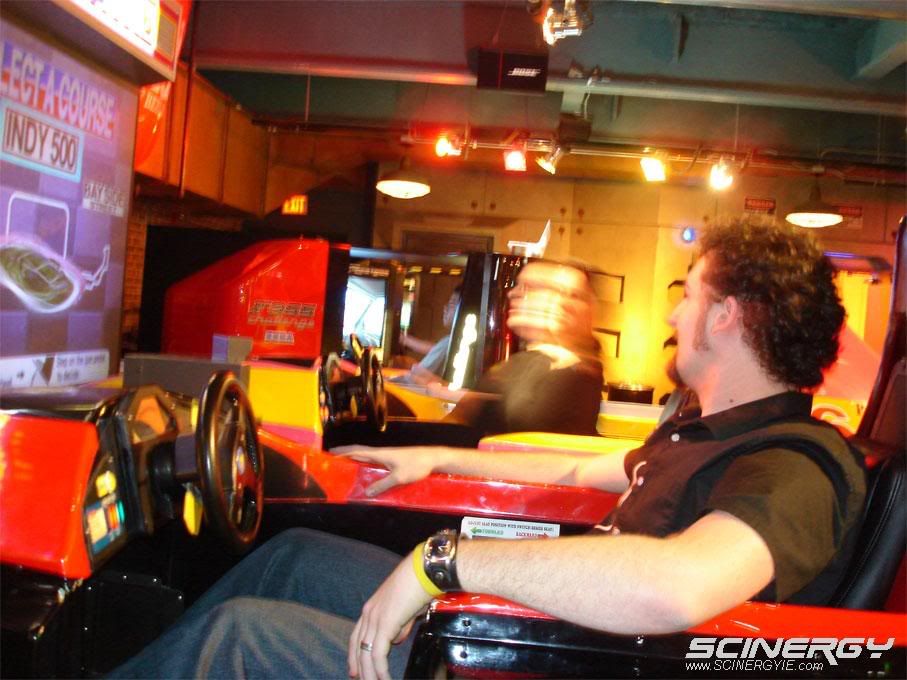 Then it was on !!!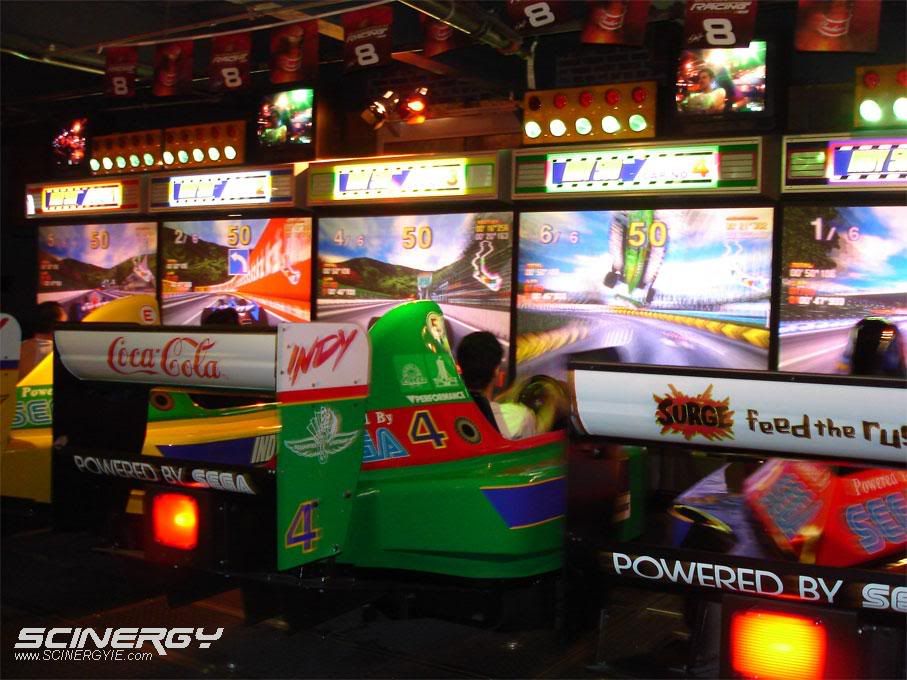 ALL in ALL Nic came in 1st Place !!! Congrats buddy !!!
Thanks again to the SCINERGY SO CAL FOLKS who were there at the MEET & BIRTHDAY CELEBRATION !!!
*PLEASE DRINK RESPONSIBLY* & SEE YOU ALL AGAIN SOON !!!