Discussion Starter
·
#1
·
HEY FOLKS !!!
It was an awesome evening that night May 11, 2006 with the Scinergy So Cal folks at the
Japanese Restaurant Kabuki as well as the Cold Stone !!! Amongst 4 May Birthday celebrants,
we were able to discuss the upcoming TORC show event !!!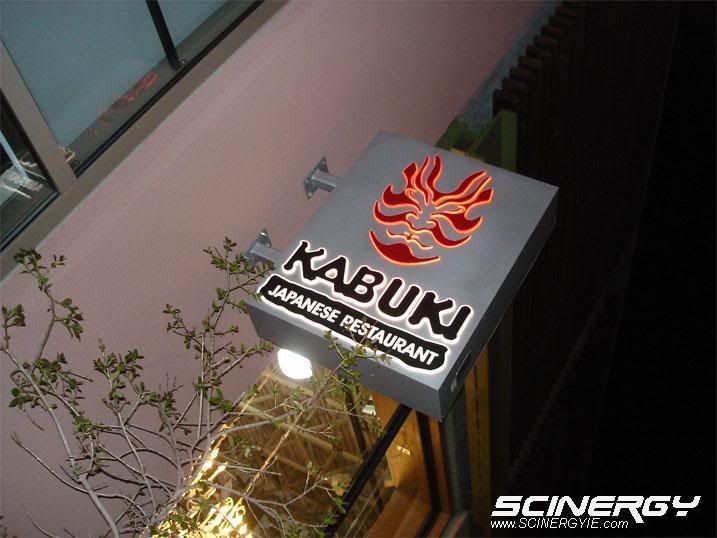 Here are pix taken that evening with the great Scinergy Folks who were able to attend,
not to mention some great new folks Armand and Karen !!!
On the way up to Rancho Cucamonga, we ran across this fully advertised xB ...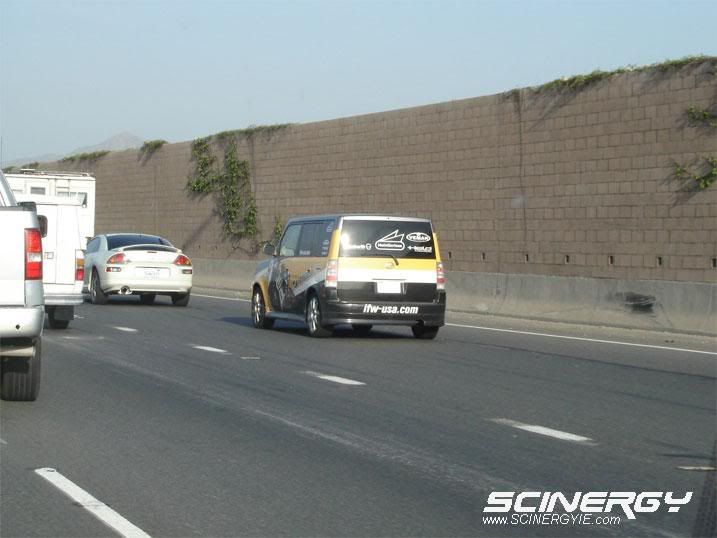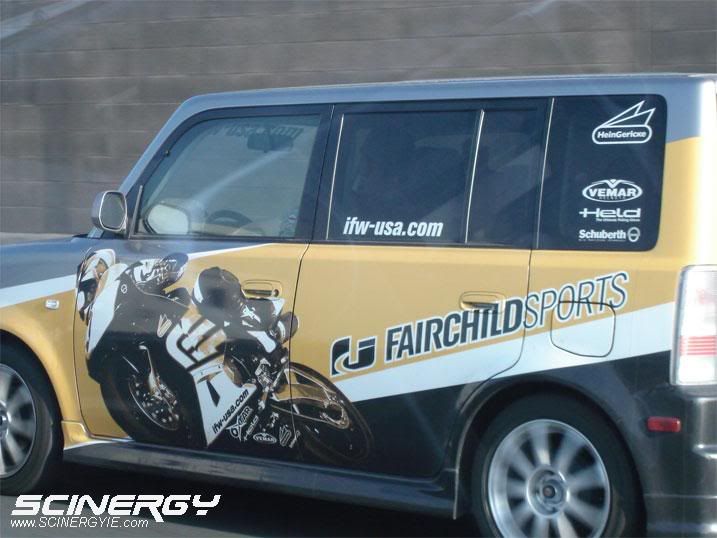 And after a brief 45 mins with the Fast Track we arrived !!!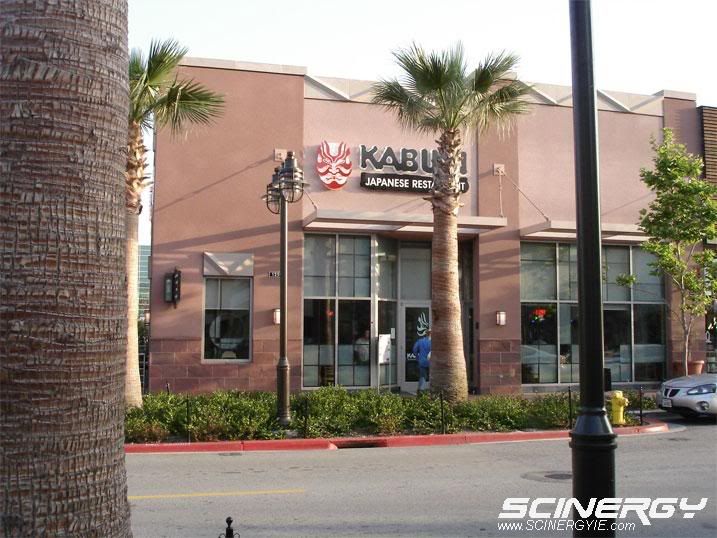 After hanging out for a few it was time to head in for some great Japanese food ...

Jason and Pat ...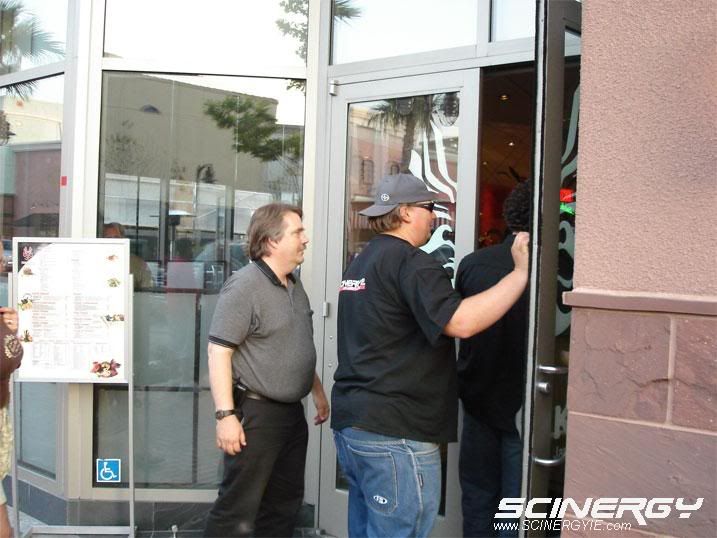 Jesse and Armand ...




Louis and Jon ...




And finally settled in it was time to order !!!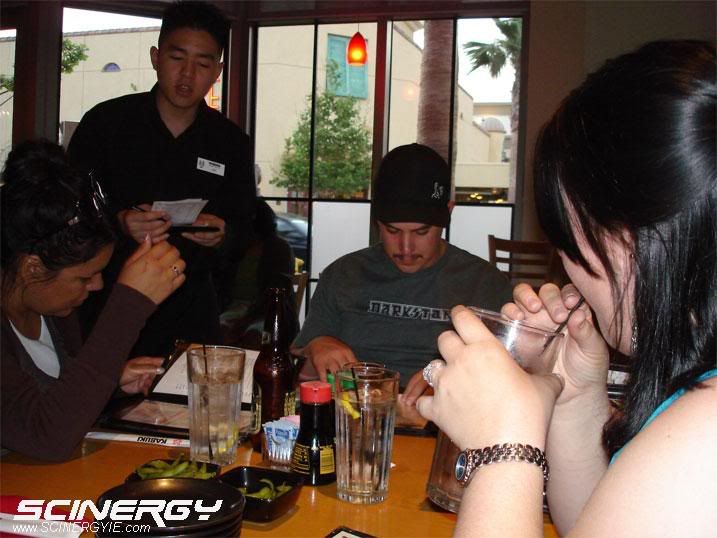 Undercover 411 in effect ...




Then the food arrived !!!

It's all about Kabuki's Rose Roll ...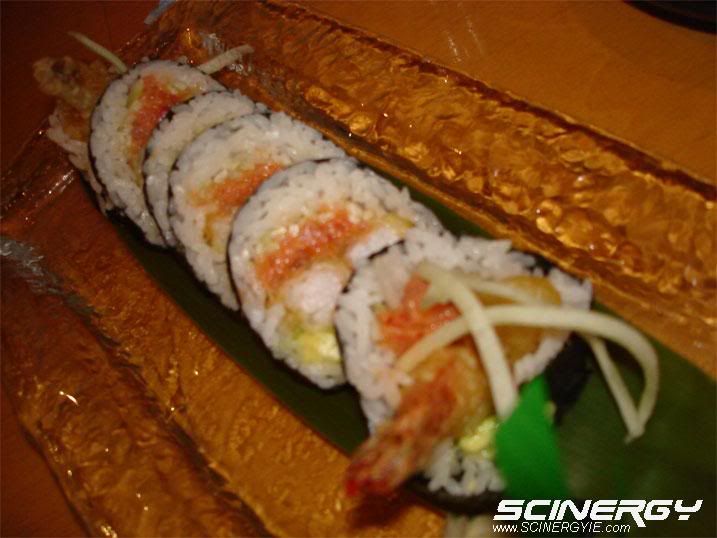 Jason's Sushi Combination !!!




Armand's Sushi Creation !!!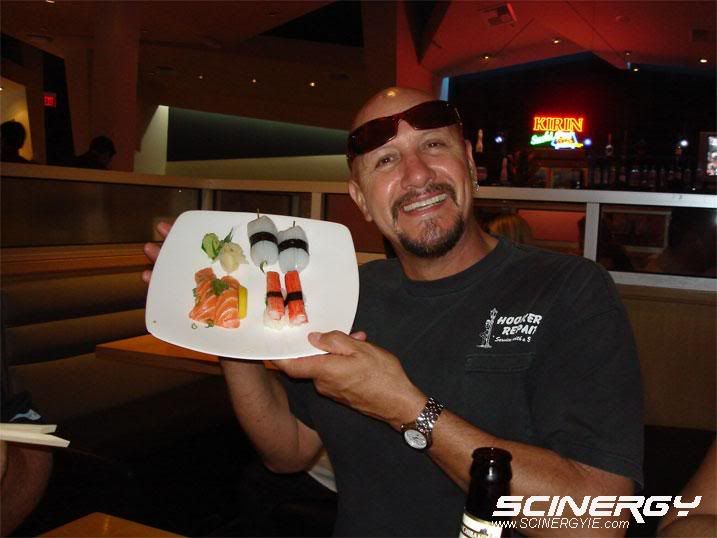 Our Emperor's awesome display and advanced chopsticks ...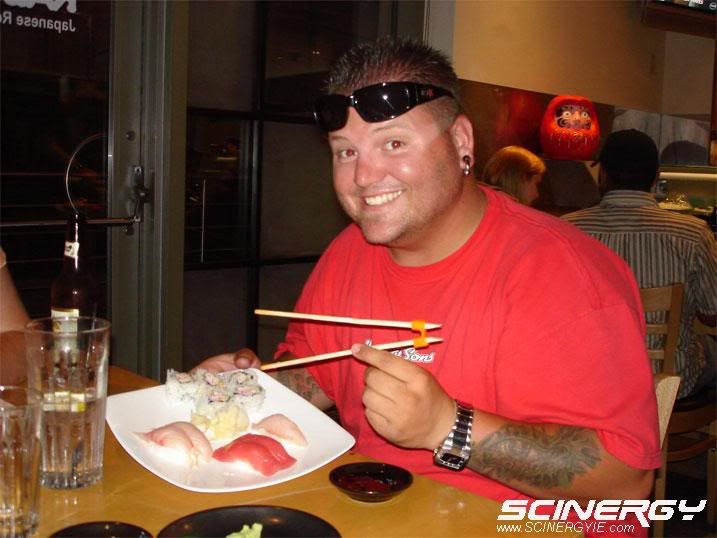 Here's Johnny's Dragon Roll !!!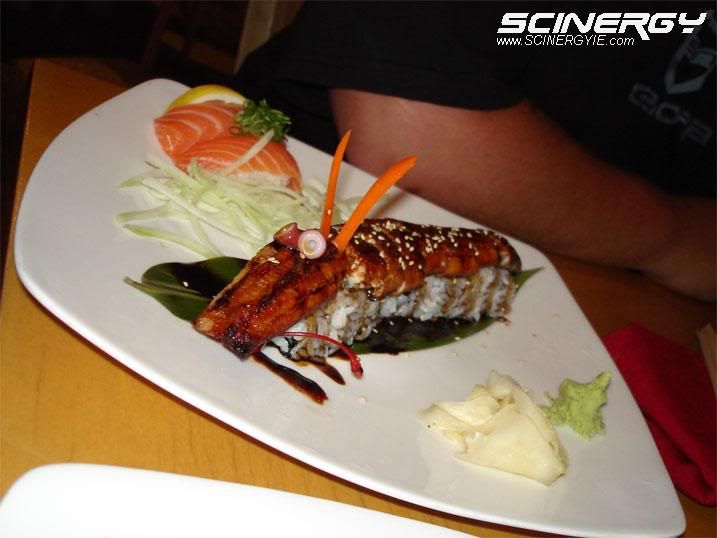 The lucky Scinergy Folks on site !!!




Then it was time to celebrate the MAY BIRTHDAYS !!!

KAREN !!!




PETE'S HONEY !!!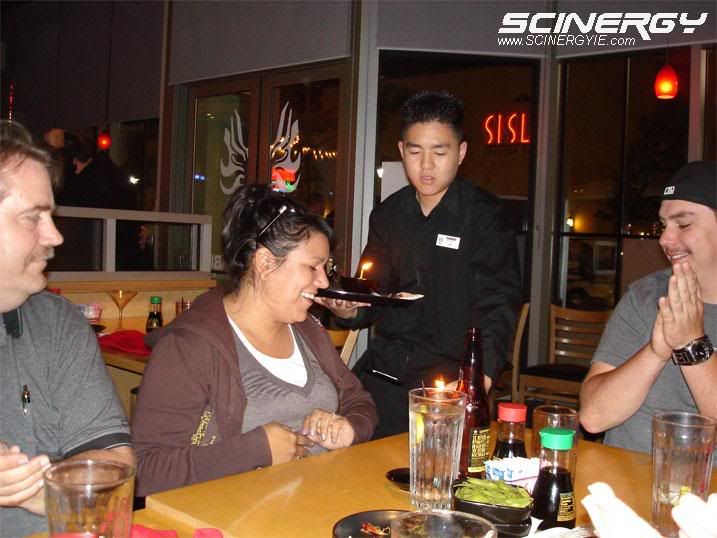 CECY & "Surprise Birthday Celebrant" LOUIS !!!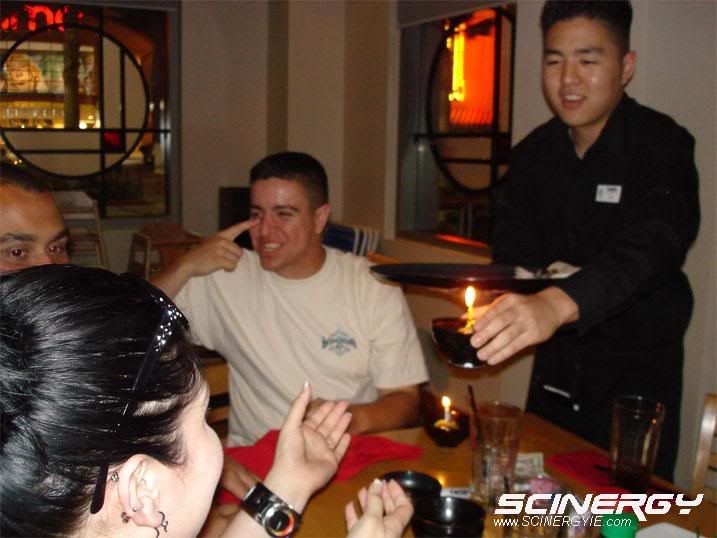 Then it was time to head out to the COLD STONE for more REFRESHMENT ...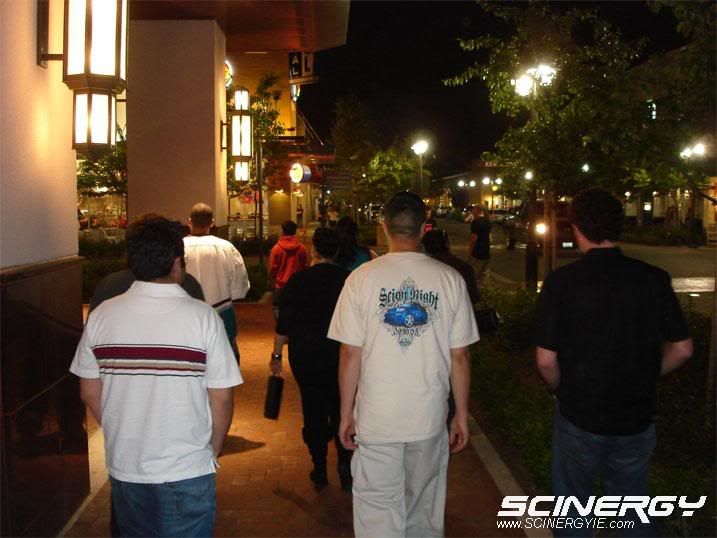 Louis demonstrating the effect of Pete's Birthday Spankin' ... Left Louis with a hot bum ...




And we arrived !!!




Sinless Cold Stone Freaks ...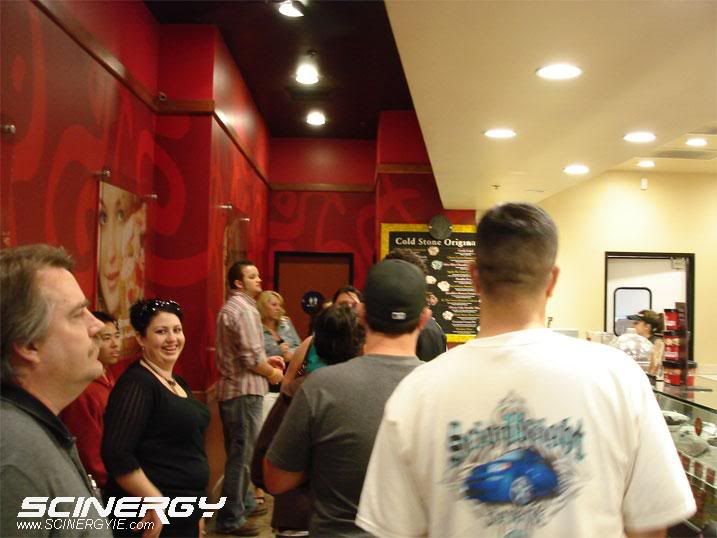 The first folks outta dat store ... Nic & Kristen !!!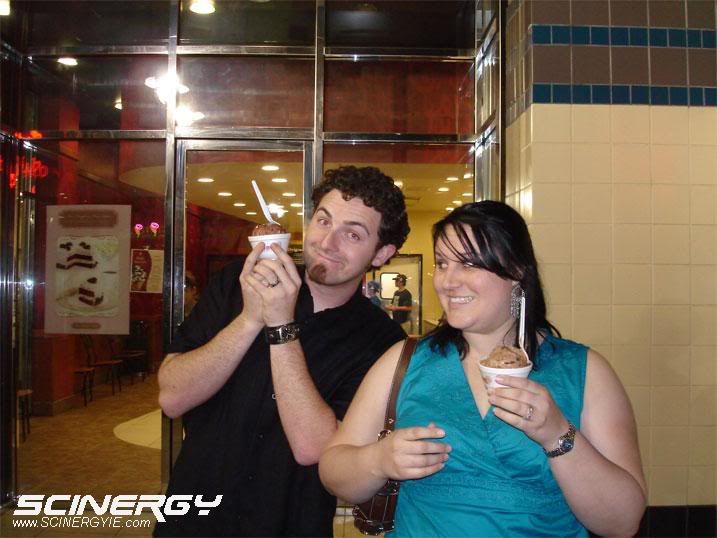 And the rest of the crew who stayed to be baaad (This pic was taken by the Valet Attendant, so it's blurry ...
DAYUM !!!) ...




After some great times it was time to head back ... and what did we notice ??

Awesome bike art ...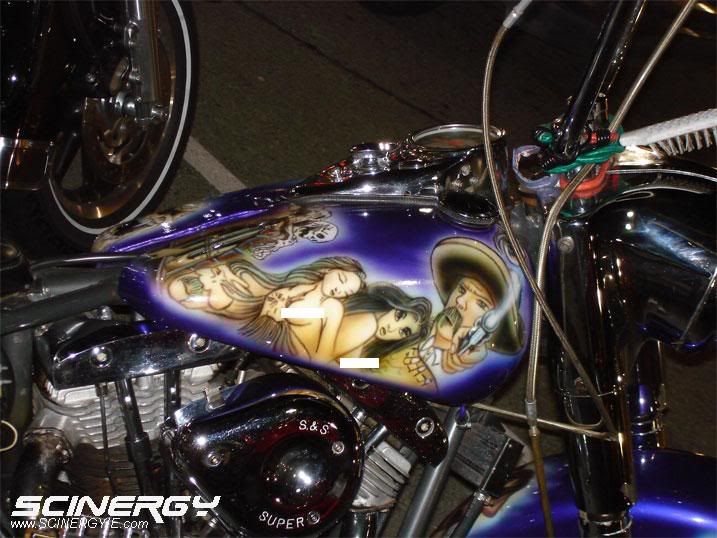 All in All always great times with the Scinergy Family !!!
Get PLENTY of rest folks, looking forward to more good times at TORC Saturday May 13, 2006 !!!
RISE AND SHINE !!!