Saturday December 09, 2006 MARKED THE SCINERGY SO CAL CHRISTMAS AND ...
THE SCION WEST COAST XA BUILDOFF CHAMPS VICTORY PARTY !!!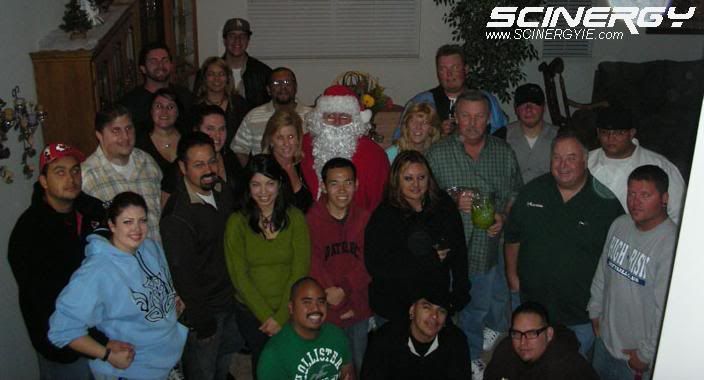 On behalf of Scinergy So Cal I would like to thank the Scinergy So Cal family for another
WONDERFUL & PROSPEROUS & VICTORIOUS 2006 !!! We have pulled together big time this year,
tackled many obstacles, and celebrated many of our successes ... TOGETHER.
That's Uniquely Scinergy.
Below is the link to the original post !!!
http://www.scionlife.com/forums/viewtopic.php?p=2118811#2118811
Wishing Everyone Everywhere ... Happy Holidays from our Scinergy Nationwide Family to yours !!!