HEY CLUB XB FOLKS !!!
What MOST folks DIDN'T SEE are some of the original designs, ideas, fliers, and most
important folks who helped us along the way !!!

From Day One we felt we needed to COME TOGETHER as a FAMILY and NOT as a single
design team to handle the project alone and in secret. That's not our style.
We were asked to create a team to represent and execute the ideas of ALL of our
Scinergy So Cal folks.

That was the difficult part !!!

And so below are *JUST SOME* of the many pictures of xA's and renderings that were
taken into consideration !!!
We begin pictures of other xA's that we thought was unique and would
start to spark our brains ...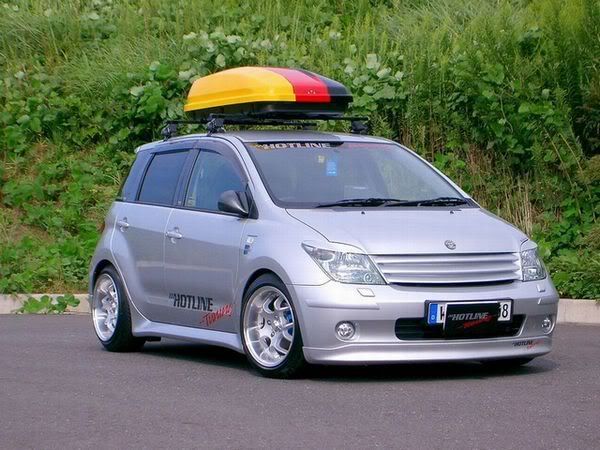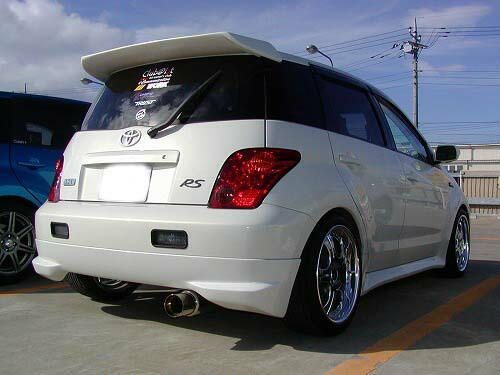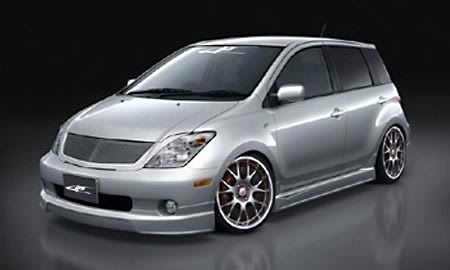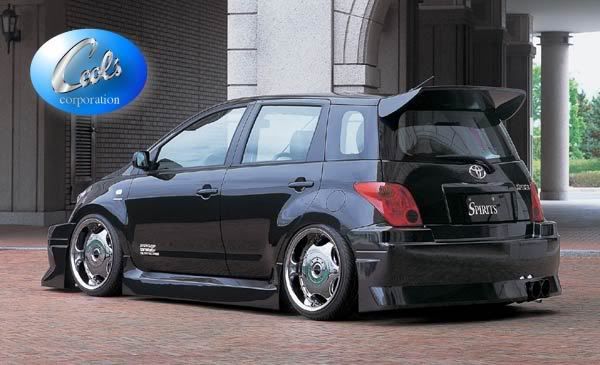 One idea for our flier ...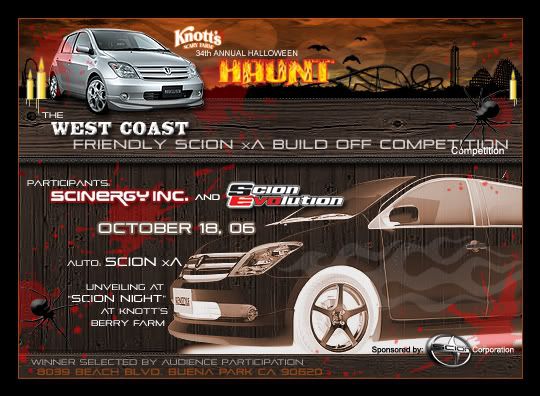 Our winning flier ...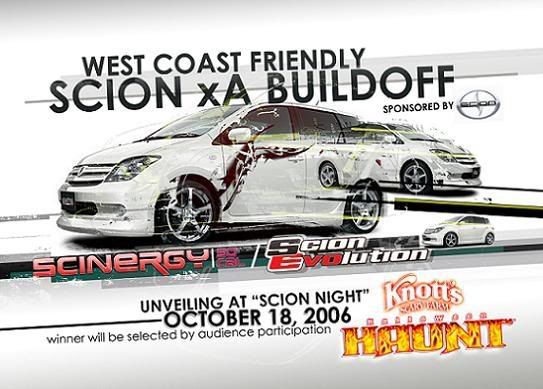 JUST SOME of the many SUPPORTERS & SPONSORS that helped us along the way ...

Hector (Oliver not pictured) from SCION OF GLENDORA !!!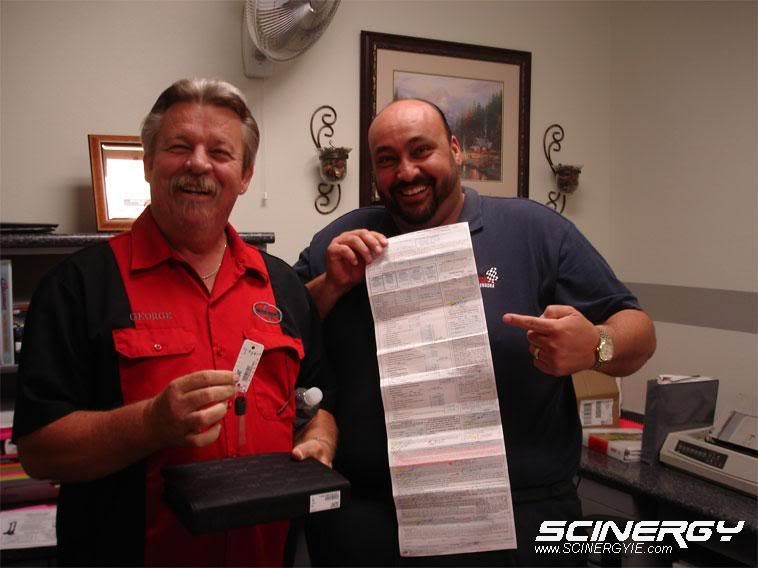 John Almaraz Sr. !!!




Our Bumper switchoff buddy !!!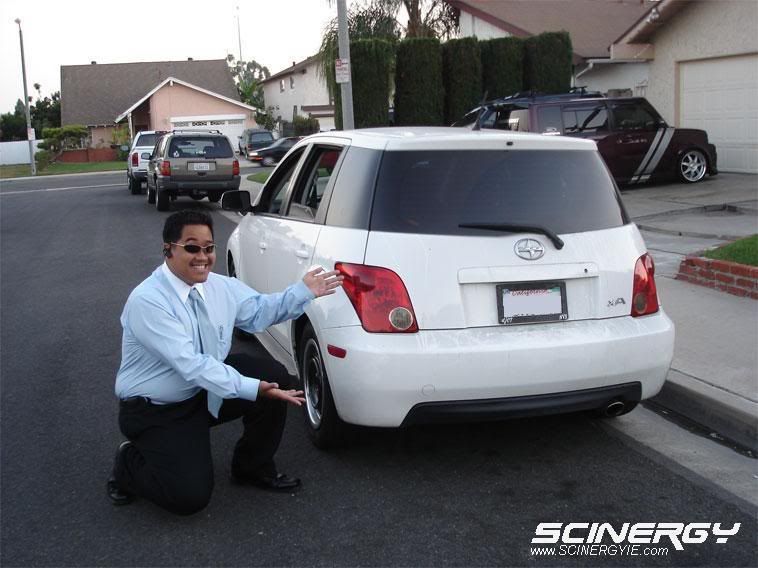 Part of the Jeff Markowitz Productions Film Crew !!!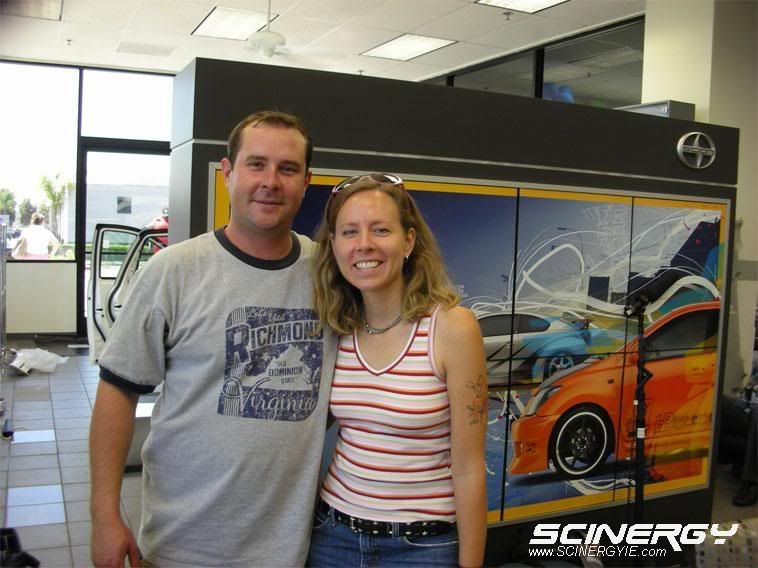 Zack from Universal Air Suspension !!!




Rob from All Magic Paint & Body !!!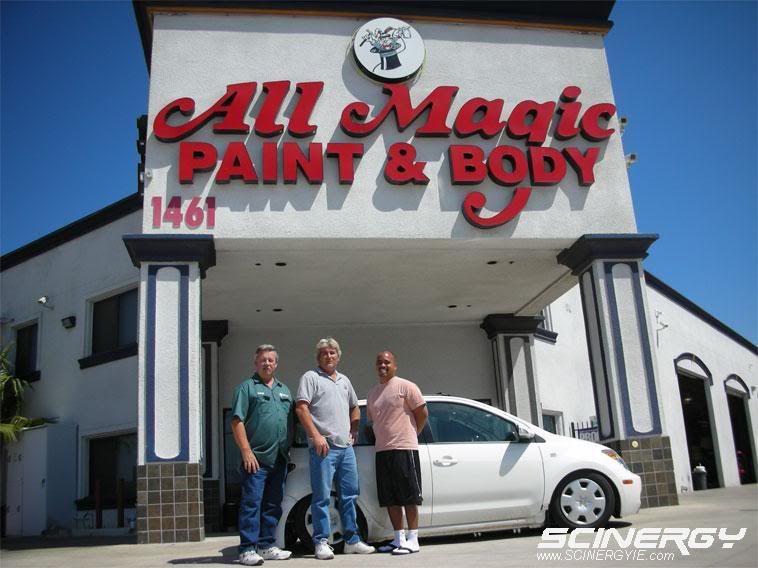 President Anthony and his brother from Air-stream Sunroofs !!!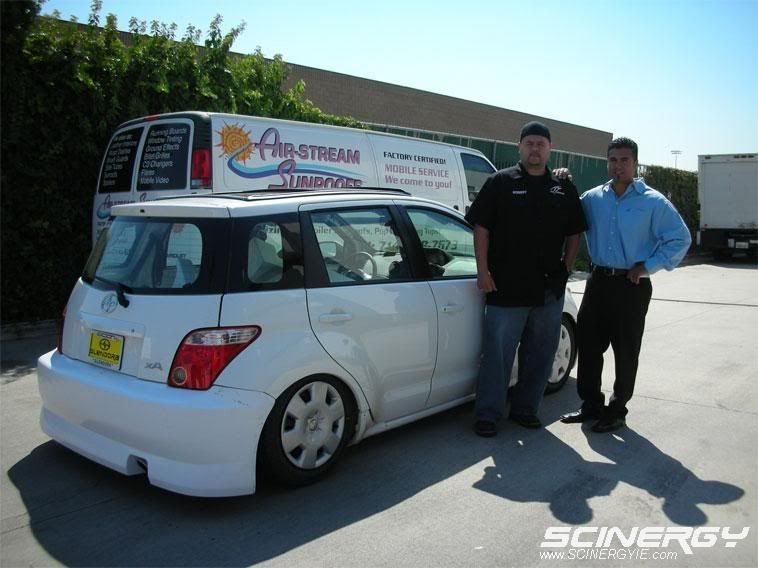 And countless others not pictured !!!
MUCHO THANKS goes to the SCINERGY FOLKS who were took time out of their own busy schedule
to work on the Scinergy xA !!! And MANY MANY THANKS to Scinergy's Sponsors who believe in us and helped
us during crunch time !!!

YOU ALL ARE AWESOME !!!
SCINERGY'S SUPPORTERS & SPONSORS:
(If ANYONE needs info on the following companies PM myself or George aka KOOL B !!!)
SCION OF GLENDORA !!!
INJEN !!!
ALL MAGIC PAINT & BODY !!!
UNIVERSAL AIR SUSPENSION !!!
G5 DESIGNS !!!
ACE MUFFLERS !!!
GRILLCRAFT !!!
APACHE AUTO !!!
AIRSTREAM SUNROOFS !!!
SCIONSPORT !!!
SEVEN SATURDAYS MOTORSPORTS !!!
SO CAL CUSTOM AUDIO !!!
Thanks again for the great support from ALL OF SCINERGY SO CAL'S FRIENDS from
ALL THE GREAT SCION FAMILIES including ...
XCLUSIVE SCIONS !!!
TEAM SCIONTIFIC !!!
BALLIZTIK !!!
THE LOVELY LADIES FROM SDG !!!
SCION XTREME !!!
SCION IMAGE !!!
SCION KREATIONZ !!!
CLUB XB FOLKS !!!
SCIONLIFE FOLKS !!!
THE SO CAL TC CLUB !!!
GT CUSTOMS SO CAL !!!
SCIKOTICS !!!
MARVELOUS SCIONS !!!
TEAM XCELSIA !!!
GOLD COAST SCIONS !!!
TEAM PARADOX !!!
TEAM SUSHI !!!
TEAM FLUX !!!
DIA-LOOK !!!
NVS !!!
AND COUNTLESS OTHERS !!!
Integration not Segregation is the key !!!
See you all again SOON !!!