The show will be in downtown Tulsa. Right here around this corner: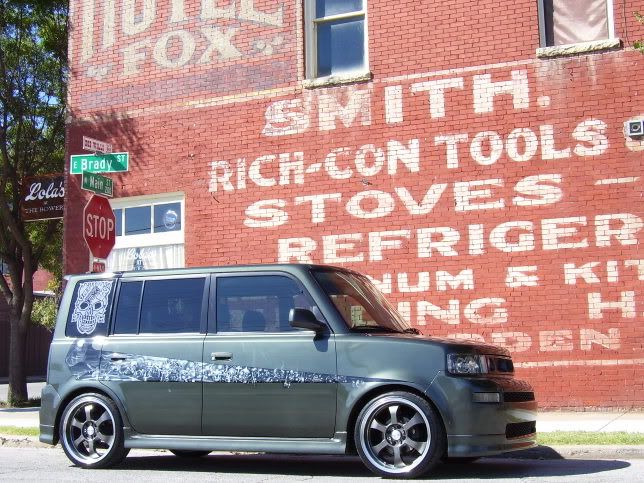 We are blocking 3 blocks off in the shape of a T.
There will be a Jupiter Jump or something similar for the kids and we are looking at hiring a face painter for the day.
I am still waiting for confirmation from Scion on whether or not their new Semi will be there as I was told it would be a while back.
Also, big bonus:
The National Alfa Romeo Convention is in town the same weekend. They are blocking off a different area of downtown and doing a road rally!
We are sharing a parking lot with their staging area so we can see all the cars coming in and out during the races.
There will be some shade from buildings and the trees in the lot we are using but it wouldn't be a bad idea to bring canopies or something because this is Oklahoma and it will be June.
The show will be from 12-4 PM.
We are setting something up with a local restaurant right now for dinner.
I have a meeting to take a tour of a hotel that is about 5 minutes from the show to see if they are up to Scikotics standards.