Discussion Starter
·
#1
·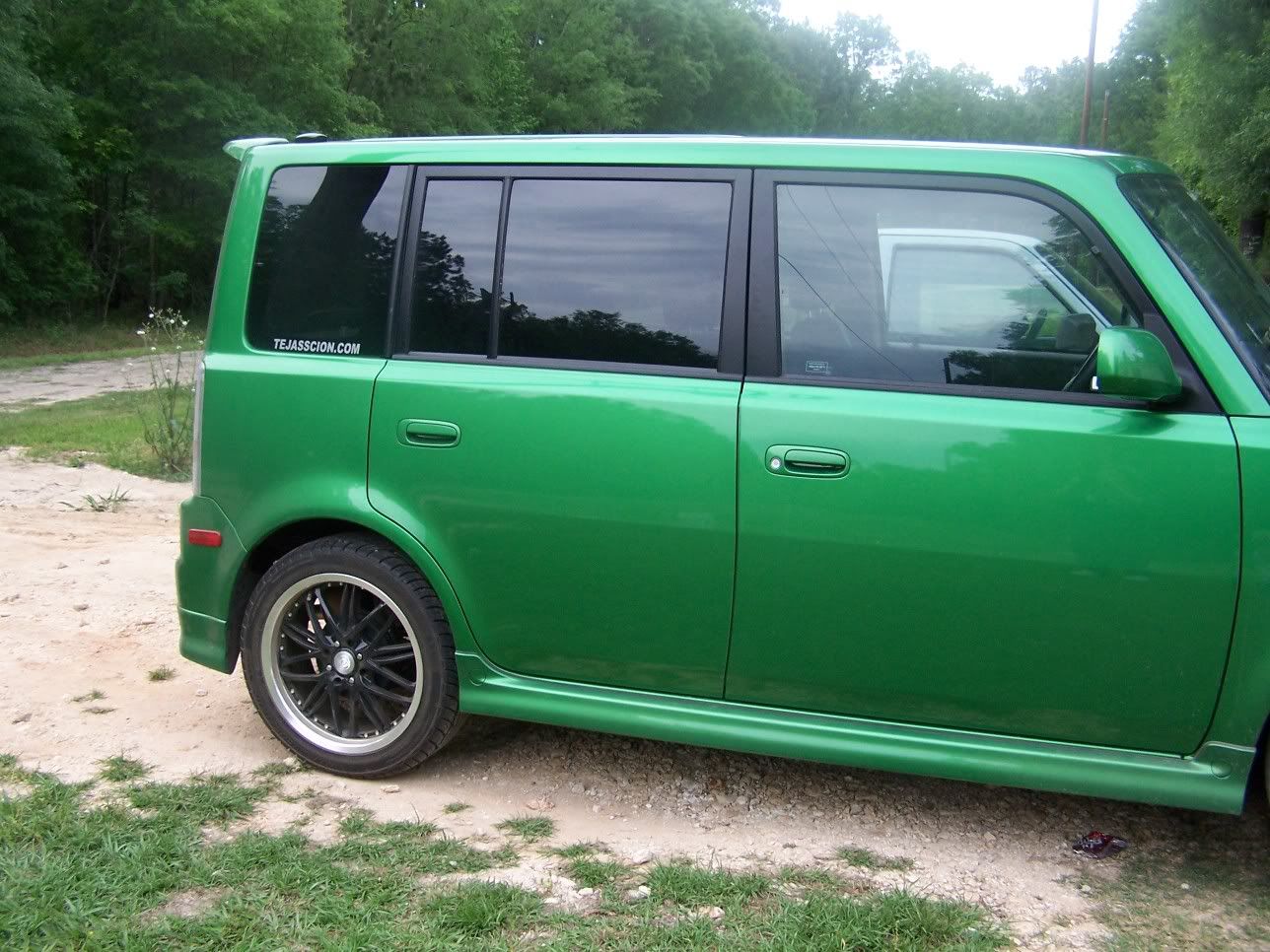 Next thing I am doing is replacing the spoiler. The fiberglass has already cracked from the inside out and they say it's not under warranty cause they think a rock hit it. Eventually, I will go to a lower profile tire and do a slight drop on it and replace the suspension.
I am ordering new exhaust and new taillights. But I'm leary of getting new headlights. I've heard alot of complaints on JDM and others. I am getting a hoodwing and eyelids. Most people don't have those. I like them. Will probably go with alot of carbon fiber trim. My hubby is going to install a cold air intake and some kind of turbo something. ( I do the decorating he does the mechanics ) There are about 45 other mods on my list, but these will be the first that I buy.
Also, on the side of the xB in the rear are red light covers. I would like to change those to clear covers. If anyone knows somewhere I could get those let me know. Thanks.