Discussion Starter
·
#1
·
As many of you know, I sport the 002's on my RD JAPAN STYLE.
When I first got the SPORTMAX, many peeps were suggesting that fenders will need to be cut, and fender flares will be needed also.
After many trials and errors of staying away from the "SAW" "DRILL", or the "TORCH" to my ride, I went to Coilovers, Camber, tires, yadayadayada, and many of you have followed me through this process. Well after all that, I now have the set up I want.............except the Fender Flares.
Like I said earlier, I don't want to "DRILL" my rear quater panel so, I came up with an idea to have the FF's on or off without having to permanently attach it with screws or rivets.
There are FF which you don't need to screw on to your fenders, but I don't like them they're not my STYLE. Not only that but with the 002 set up, your tires will scrub the inside bottom lip of the FF and will tear that sucka, and rip the FF right off of your rear fender.
So, here is one of my solution for "ME" to be able to rock them FF's anytime I want to, and to switch them from Carbon Fiber FF's to FG Hot Lava FF's
I'm still in the begining process of this conversion, and I will have more details and updates as I go through this process.
First off, Big Thanks to Mike Ma from M2 MOTORING for hooking me up with these super flex FG Fender Flares, and also my new rear spoiler, shhhhh....it's a secret. Hummm.......is ThunderGod turning a new leaf???
Well, I need to search the "Junk yard" for parts. Looky here.....extra bumper, couple of lips, 3 sets of tires and rims, some of this some of that, turning a new leaf for the comming season? I wonder.......
OH, there they are.........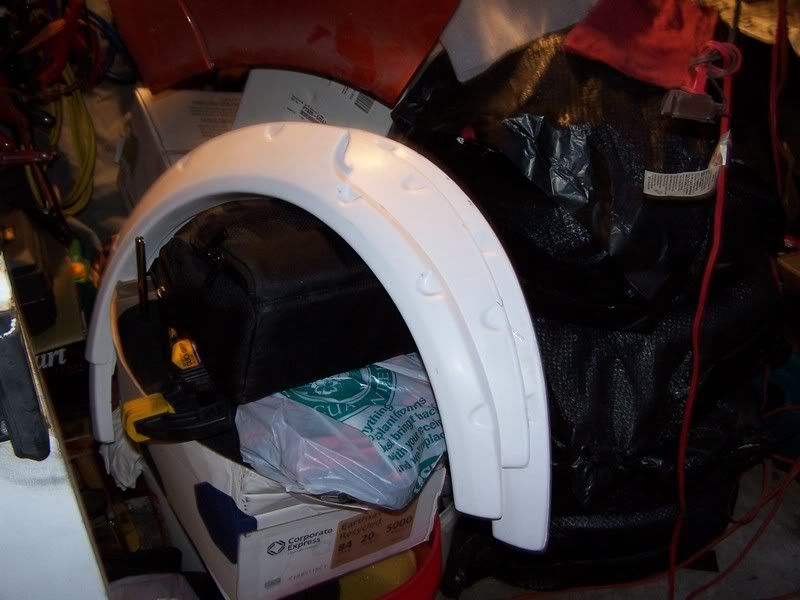 First off, clean surface and mask it. Okay Padanky, no laughing. I do better with electrical tape.
Also at this time, cover your wheels with a huge plastic or a trash bag, it can get messy with the foam run off.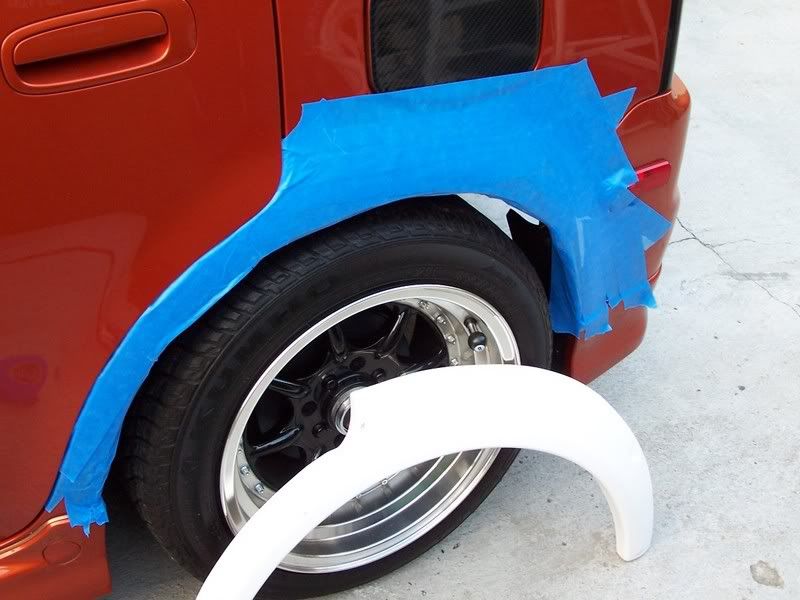 This is what I used for this fabrication. Be careful, this stuff expands. Use discretion, and read instruction.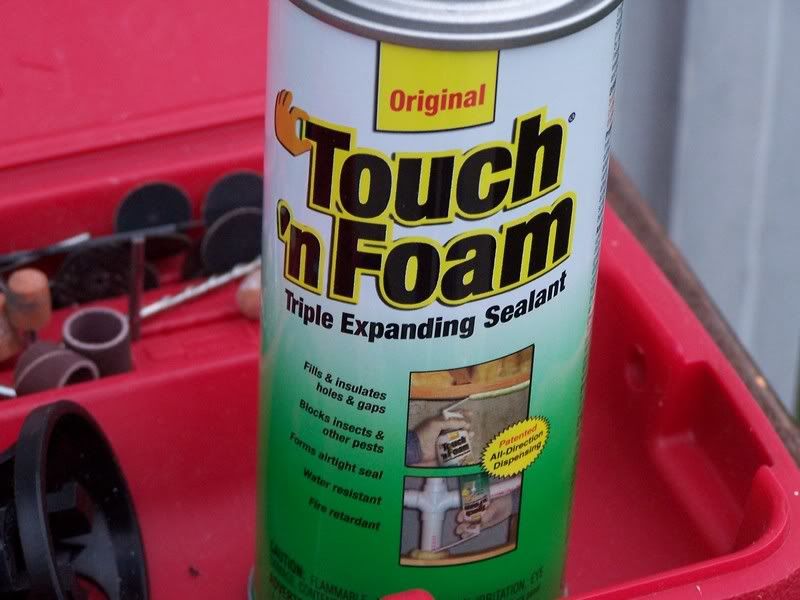 You can trace the FF's with a pencil onto the tape to spot your FF's BEFORE you install. Then fill the FF with the FOAM to the inside of the FF. Be careful, this stuff expands. Clamp the FF to keep it in place. By clamping, it helps to keep the FF stay in place as the foam expands, and fills the inside of the FF. The excess foam will run out the edges as the foam expands. Good thing you had your wheels covered.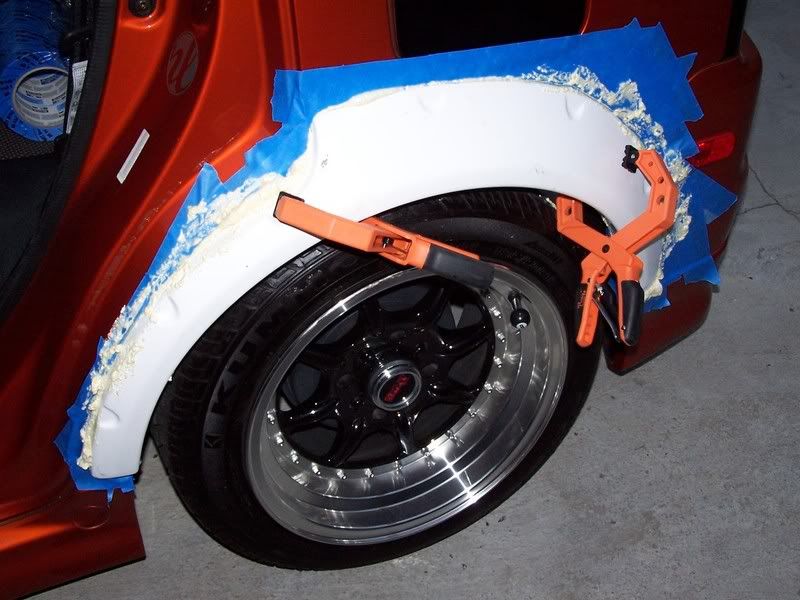 This product dries/cured in about 4 hours.
I will take it off tomorrow morning. Till then, I will be checking up on it.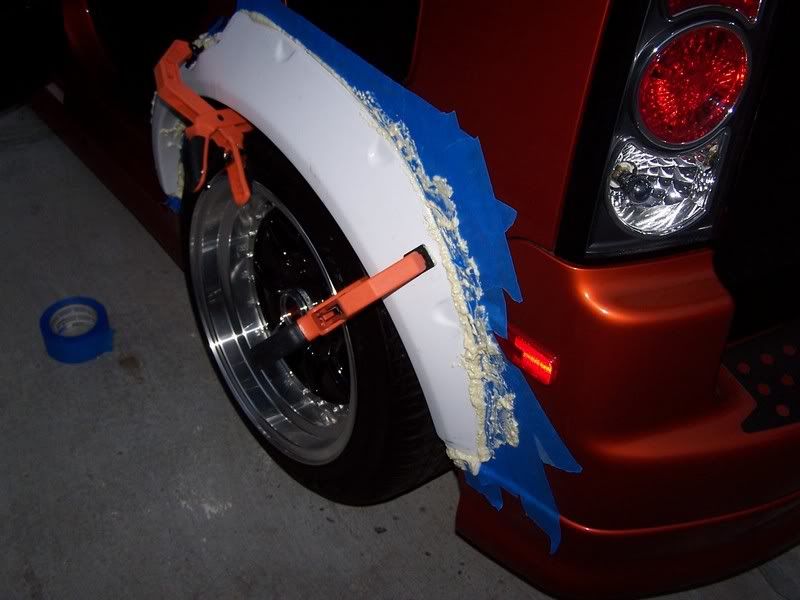 If you're wondering how the Fender Flares will attach to the fenders?
I will be using a Industrial Double stick tape.
I will have updates as I go through this process.
Follow me.........