I took these shots to help with the questions about removing the center dash trim on the Box. Hope it helps.
First, remove the three control knobs from the center dash unit. I advise moving them all to the farthest left position for easier reinstallation.
Once the knobs are removed you will be able to see the two Phillips head screws holding the face plate on. Remove these screws and set them in a safe place.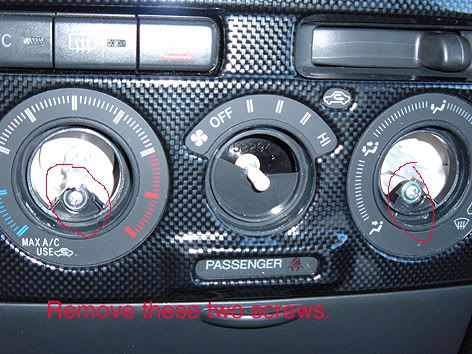 Once the screws are removed you can place your fingers at the bottom edge of the center trim piece and pull towards yourself. It will seem like the trim isn't going to budge but it will. Some use a screwdriver with a towel over it to prevent scratches but I've found the finger method works just fine. It comes off easier each time you remove it.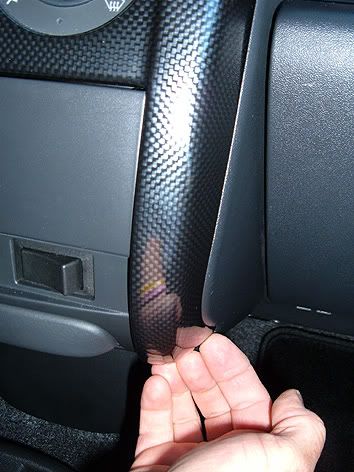 Then move to the other side and pull it out.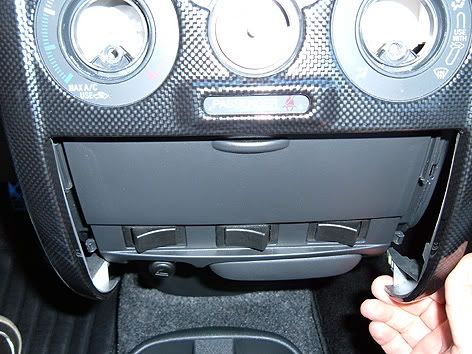 When the bottom half is clear, move up the sides of the trim piece pulling towards yourself. You will notice as you get to the top that there are two tabs holding the trim in place. I have found it is easy to push down on the trim and then pull back to release the two tabs.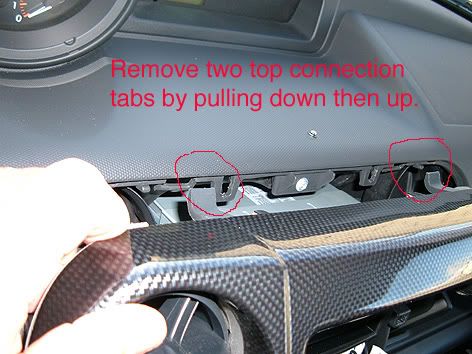 Once the top piece is free you will need to disconnect the three electrical connections on the trim piece.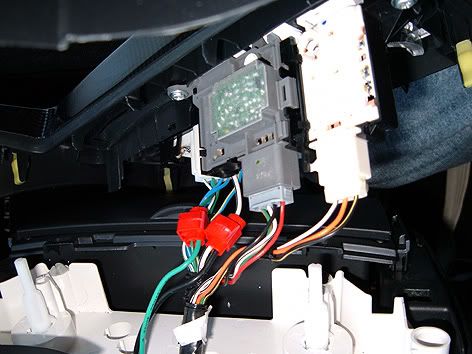 Squeeze the connectors and pull the wired plugs out. Now your center trim piece is free from the dash.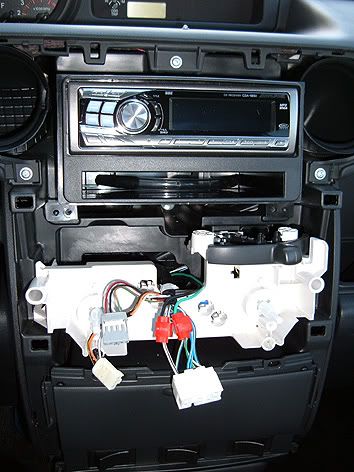 If you wish to continue removing the center dash, grasp the center glove box or "oven" with both hands and pull straight forward.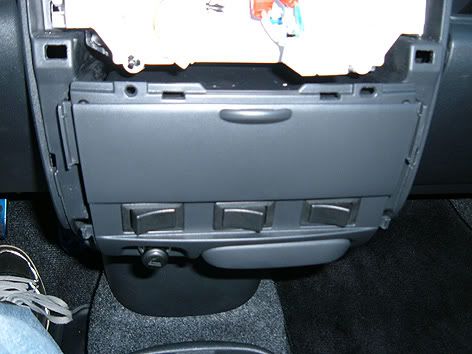 There are no screws holding this piece, only the tabs at the top and sides.
Here are the electrical connections behind the "oven" panel. The cigarette lighter and on this xB, the fog light switch.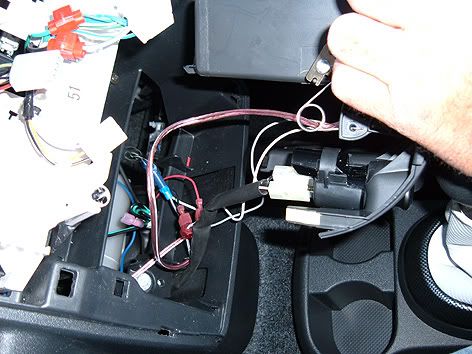 Installation of both items is the reverse of this process.
Hope this helps those of you who haven't done this yet. It gets easier each time and you'll find it's a common thing to do with some of the mods we make to our boxes.