Discussion Starter
·
#1
·
okay so since i can't drive for a bit i figure what better time to get stuff done on my car so last night and today were a bit of a change of the sub. first off gotta thanks Kris(local_boy) and Q(spongebox) for their help last night. Kris installed my amp and 2 underseat 12's and Q gave me a hand with the hatch and is letting me use his stock lip kit for a bit. remember the lip kit is temporary!!!!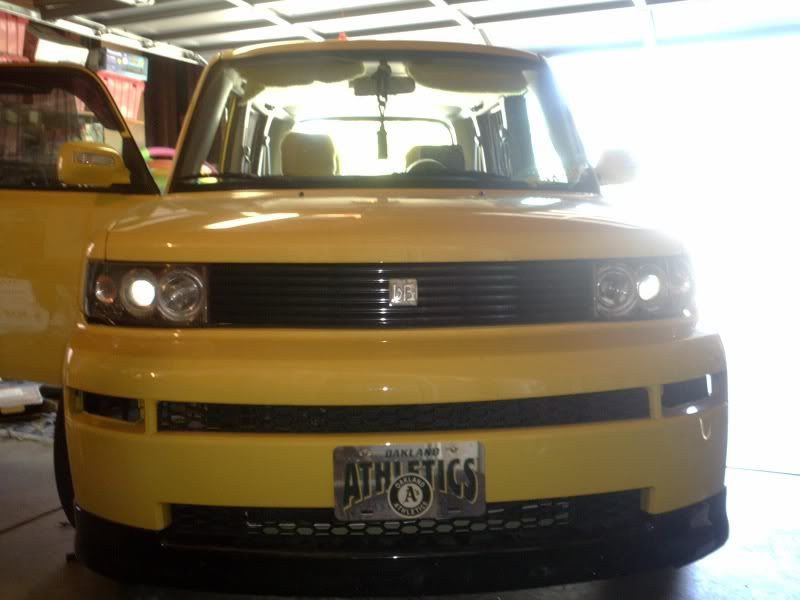 i know the second one is a bad pic i took it real quick. i'm using kris' old grill for a bit too. got lucky they were both bsp. also the rear window hasn't been switched over yet either.
my body kit is also on it's way too. ordered the JP vizage from houseofscion.com where they had it on sale for only $625 with fogs!!!!! should be here within a week or so.
http://www.houseofscion.com/catalog/product_info.php?cPath=22_25&products_id=29
also since this kit is so low before i install it i'll be on air too. a few more things to do also like get lower profile tires. should be gettin my CF flares in about 2 weeks too. also got a FFF sittin here. something to keep me sane these 3 months i can't drive. ahhh now to just sit back and wait for scotty to tell me my car will have no flow what so ever. j/k bro.
i'll be sellin my front table and curtains soon to. so if your interested let me know now and i'll remember you before i post an ad.