I replaced the Scion Pioneer iPod stereo in my Box today with a new Alpine head unit and a Kenwood amp. The installation took the better part of two days because I wanted to hide as much of the install as possible and I had to remove the control wire harness for the Pioneer unit.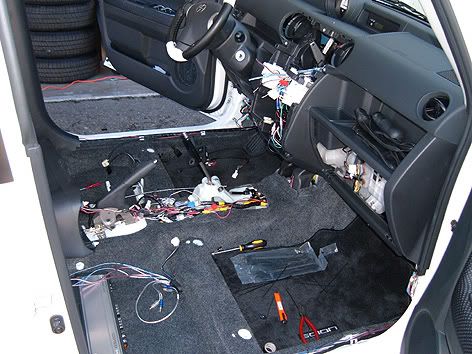 Taking out the seats made the amp installation much easier.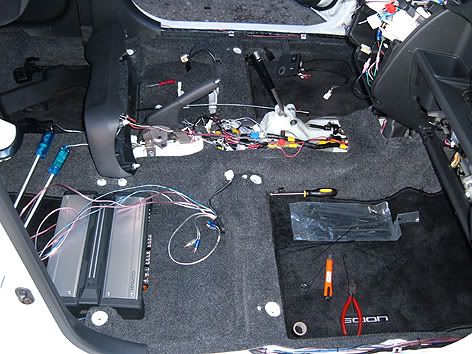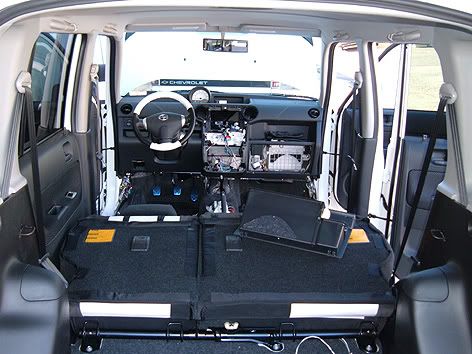 I had to remove the iPod connector from the center console and install the new one from Alpine. Not as smooth as the Scion interface but it's cool. While I was working on the console I replaced the push button for the under dash lights with a switch that matches the ones I installed in my dash.
Old switch...
New switch...
All the new dash switches...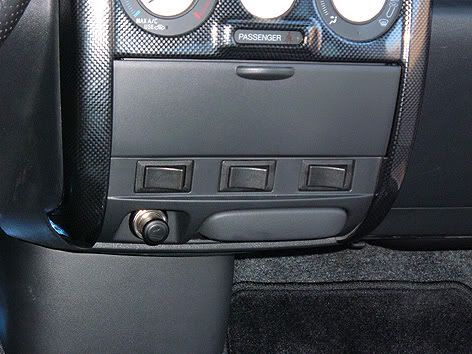 I have one of the switches connected to the fog lights and one connected the led's in my headlights. The third switch is just a dummy right now.
Here's the Box with the interior lights on...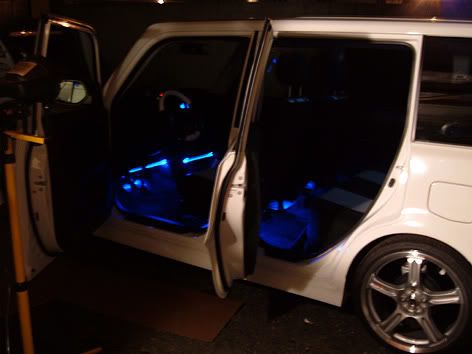 And I installed cold cathodes in my sub woofer, also connected to the center console switch.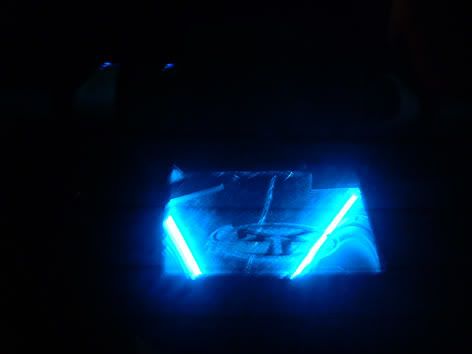 So anyway, here is the finished product: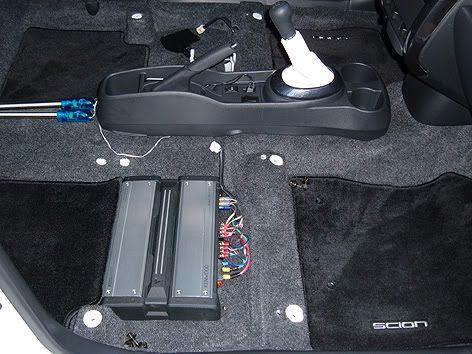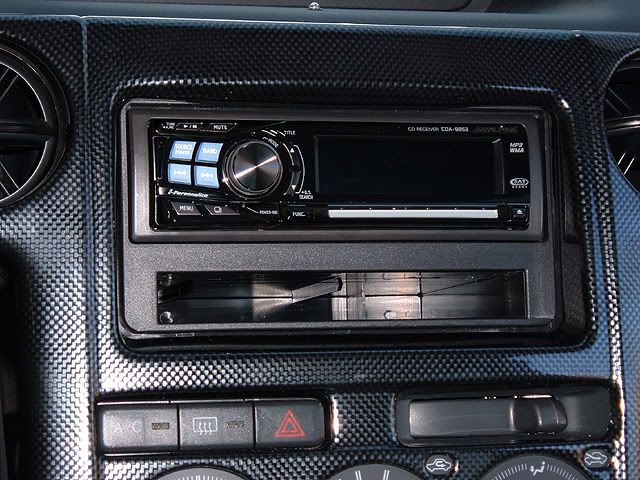 The battery terminal is getting a little full....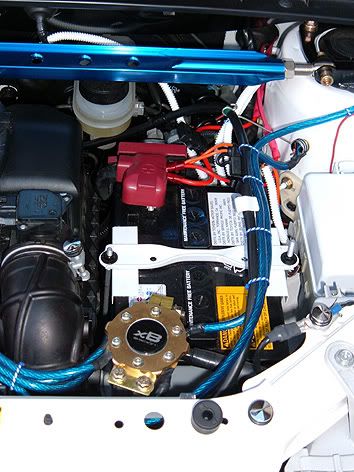 Oh, and I installed my new oil cap...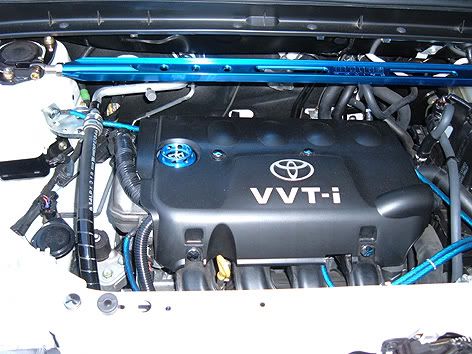 I still have the stock speakers with 2 10 inch subs in a dual band pass box and it sounds pretty good. I'll be upgrading the speakers in the next few weeks. The Kenwood amp works great and was a perfect fit under the passenger seat.