I spent yesterday afternoon putting in my under vehicles lights. I got them off eBay delivered for 50 bucks. I like the way they look, the only problem I found was that the lead on the rear light was too short to be able to mount it at the rear bumper. I will have to work on making an extension for the wire.
I finally got the engine cover painted white and it looks cool with the blue lights from the engine compartment.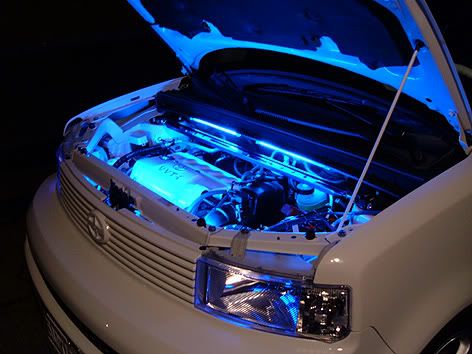 The whole effect.
\\EDIT: I extended the wire to the back light (easy to do) and now the led's are where I wanted them in the first place.
Front: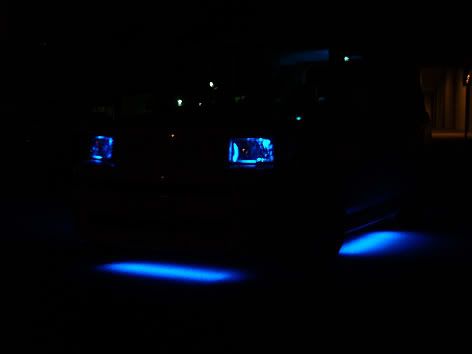 Rear:
And if you ever happen to be laying on the ground while looking at my Box....