Discussion Starter
·
#1
·
Steele, Alabama has been added to the 2007 IFO schedule. The 5th annual Montgomery IFO is still on for November 11th. Here's the info for the Steele event...
IMPORT FACE-OFF: Sunday, May 20th at Alabama International Dragway in Steele, AL from 11am to 6pm.
EVENT ACTIVITIES: Car/truck/bike show, hot body contest, 1/4 mile drag racing, burnout contest, stereo crank it up contest (Usaci double points), vendors, raffles and giveaways, Mixed Martial Arts exhibition (open submission grappling competition), DJs, and live concert. DJs, bands, and rap artists, call 225-247-7223 to be booked.
SHOW CLASSES: Best Interior, Best Paint/Finish, Best Engine Bay, Best Display, Best Mitsubishi, Best Toyota, Best Scion, Best Nissan, Best Mazda, Best Euro, Best Civic (mild), Best Civic (wild), Best Other Honda (mild), Best Other Honda (wild), Best Acura (mild), Best Acura (wild), Best Other Import (Subaru, Hyundai, etc.), Best Domestic Sports Compact, Best Domestic Car, Best Domestic Truck/SUV, Best Import Truck/SUV, Best Luxury, Best Exotic, Best Underconstruction, Best Club Participation, Best Club Representation $200, Best of Show $300. Additional classes and/or places to be added depending on participation (usually a class for every 4 of a specific make/model vehicle).
DRAG CLASSES AND PAYOUTS
FWD Quick 8 $1000
Street Class Quick 8 $800
All Motor Quick 4 $400
Bracket 14.99 and Faster $200
Bracket 15.00 and Slower $200
Motorcycle Bracket $100
*full fields required for full payout
SHOW PRICES:
Spectator $13 with flier (regular $15) *fliers printed off computer OK to use - right click on flier image, print.
Test and Tune Drag racer $20 - open to any make/model
Competition Drag racer $30 - imports or sport compacts only
Car Show Entry $25 - Burn out contest FREE
Stereo Crank It Up Info:
www.SoundOff.org
Event info:
www.ImportFaceOff.net
*to be updated with Birmingham specifics soon
We need help passing out fliers. If anyone would like to help, please email your name and mailing address to
[email protected]
. Promoters are assigned a number and are paid on commission, $2 for every flier that comes in with your number on it. Spectators bring in the fliers because of the $2 off admission coupon. Checks are mailed out within a week after the event. Here is what the flier looks like...
Pictures from previous IFO events in Alabama...
Event turnout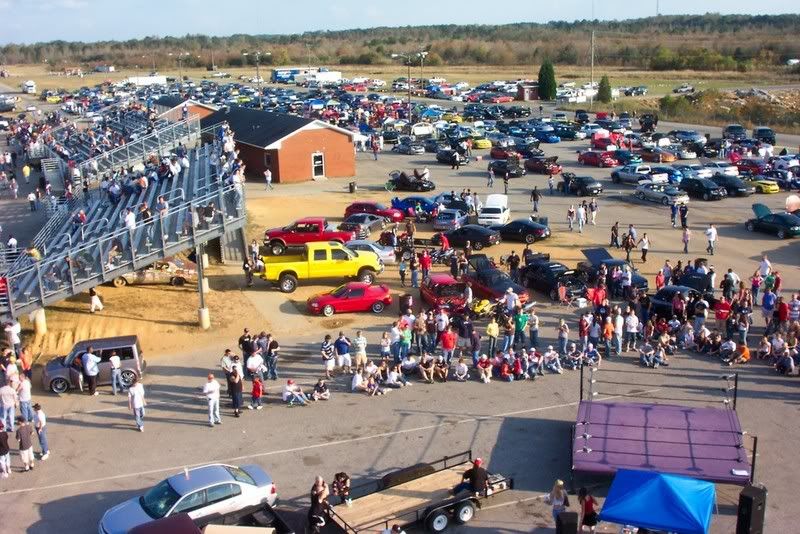 FWD racer - top 8 qualifiers were all running 10s last year
Event turnout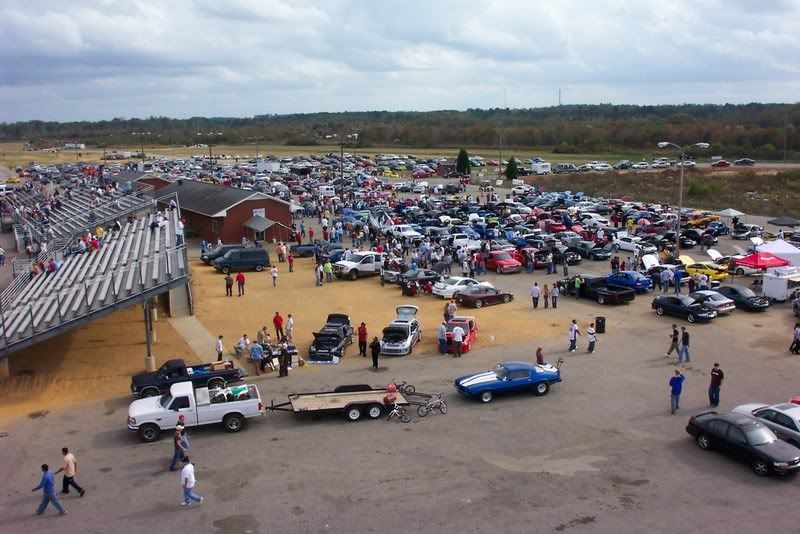 Authentic Skyline
Heads up racers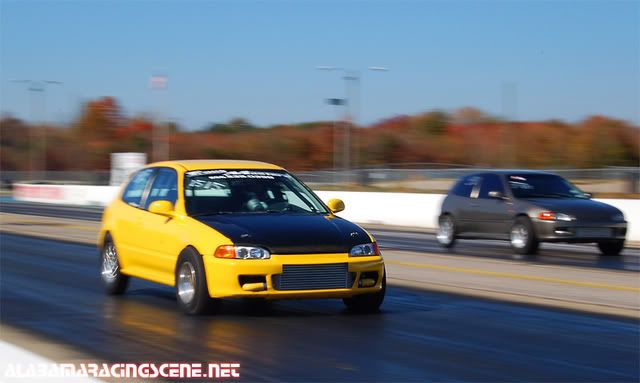 Show cars