Discussion Starter
·
#1
·
http://i24.photobucket.com/albums/c42/torokun/bB Center Dash Handle/00_a.jpg
You are fully responsible and risk all liability.
Use Safety first and use proper tools

CLUBxB, Site Owners, Staffs, Administrators, Moderators, Contributing Members are NOT liable for any damages or losses incurred through any "DIY".
Now that's out of the way...
Here is a really simple DIY project I've been thinking about for some time. I wanted to do something like this but never had enough know-how as to how to go about doing it. But the recent DIY article by PCH about bending aluminum rod gave me enough courage to try something on my own.
The goal is to come up with simple and minimalistic shaped handles for the center dash/console for aesthetic purpose as well as using the handles as a mounting device.
Making my own handle out of aluminum rod would have been significantly more complicated. But I found these little handles at Ikea and it worked perfectly for me. So I decided to go with these instead of making my own rods (Sorry PCH).
First, I had to sketch what I had in mind. As you can see from the sketch, I wanted the handles to be attached straight onto the dash. But that would have required sophisticated cutting of separate base piece in perfect angle. So I gave up that idea.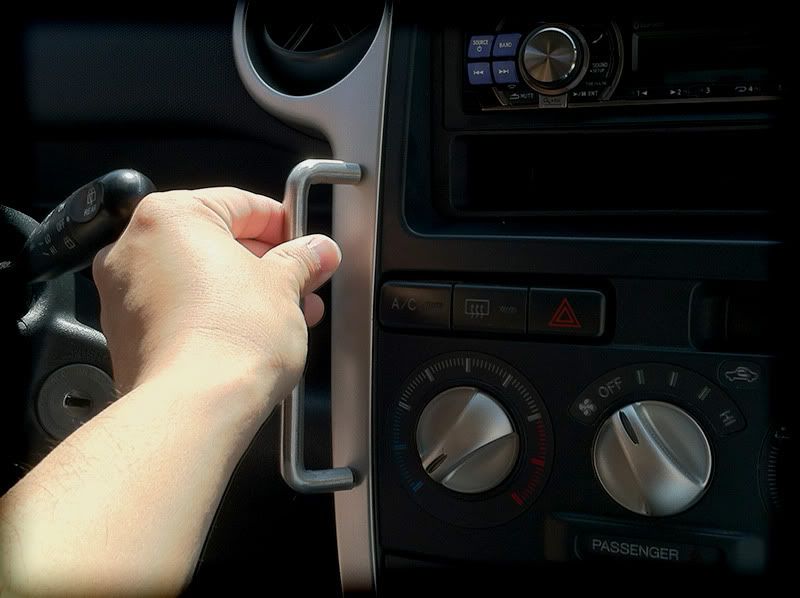 So... This is about where I wanted it. It looked most balanced and good to me.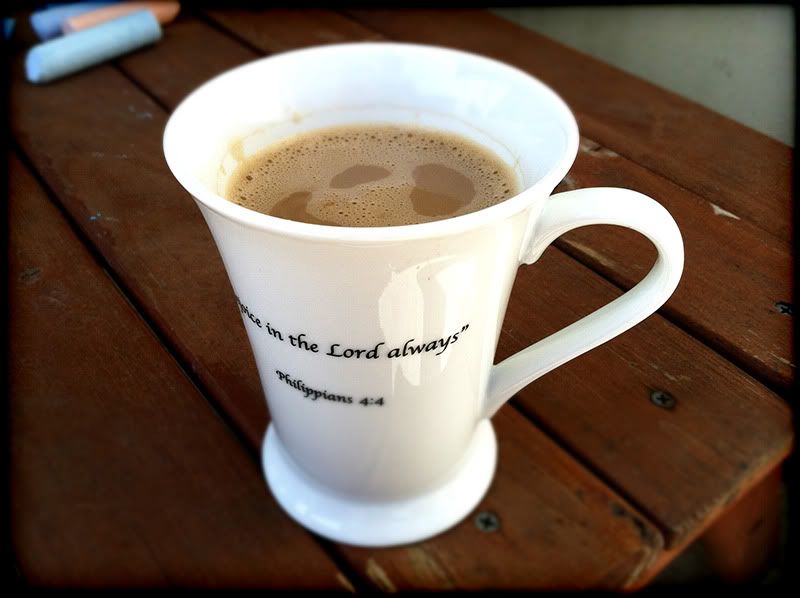 My wife made me cup of coffee and it made it perfect Sat morning project.
Thank you my lovely wife.
Back to the project... I put masking tape over where I wanted to mount the handle and used ruler to mark the spots to drill. Yes... I am using my 7year old daughter's rulers... I couldn't find my straight edge...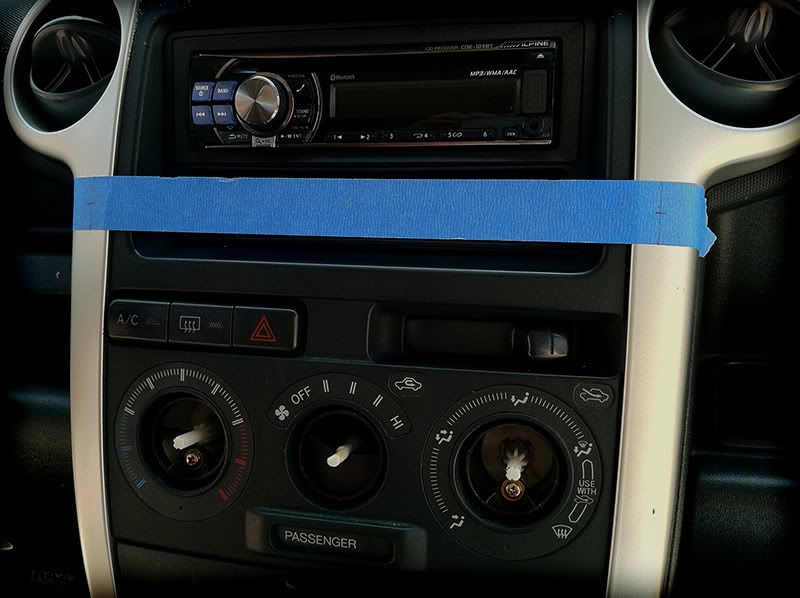 Make sure the masking tape is evenly placed by measuring the position from various reference points.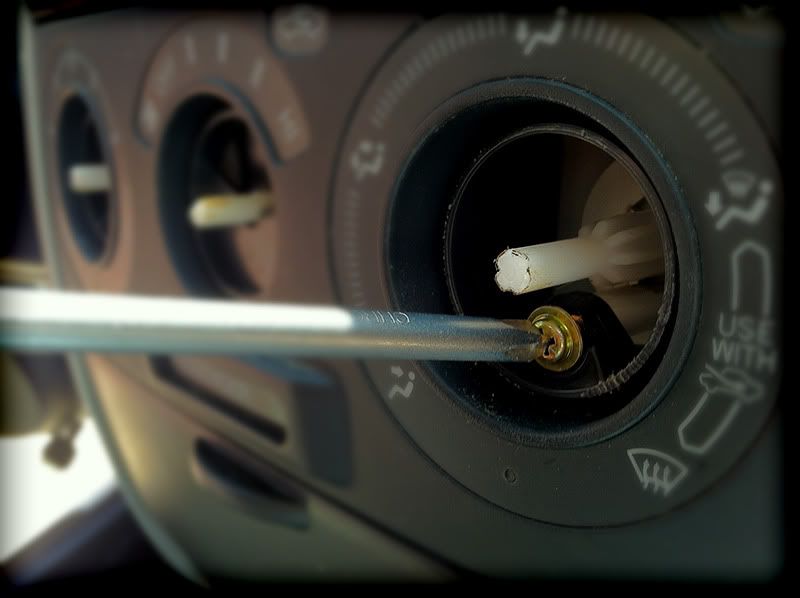 After placing the markings on where you want to drill, take out the center dash. You will find excellent tutorial on how to remove the center dash by going here
http://www.clubxb.com/forums/showthread.php?t=1231
. This DIY tutorial is done by "surfcitylocal".
It would have been easier to drill first and remove the dash. But there is a reason why I wanted to take it off first...
As I suspected... The back side isn't flat. There are various moldings that helps the structure of the center dash as well as mounting devices. If I drilled the spots I originally wanted, I would have ended up with two holes at the end because I have to relocate it as you can see it from here. Red markings are where the original position is and you can see that both up and down holes would have been too close to the mounting guide for the dash.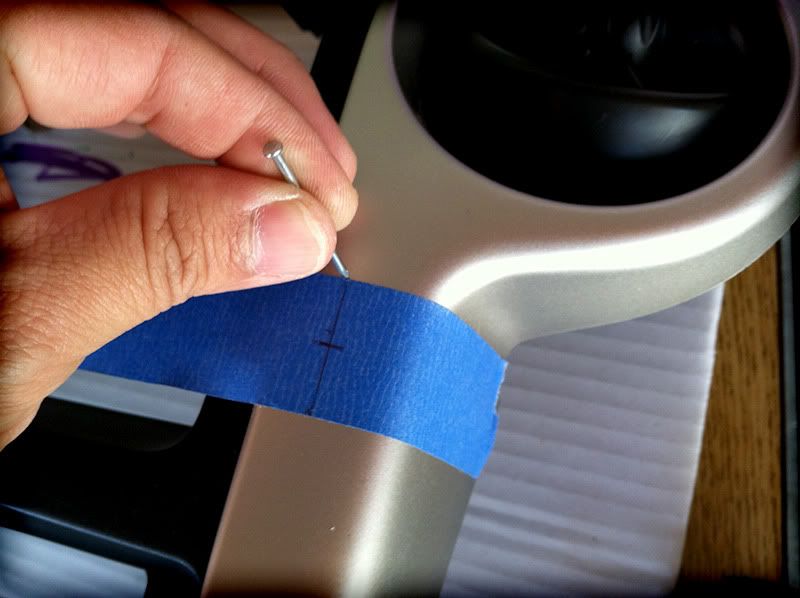 I had to relocated about 1.5cm above my original position. I used a nail to make a small dent so when I drill, it will drill exactly where I want it. Circular motion of the drill often repositions the spot you are drilling. Unless you have the hand of God...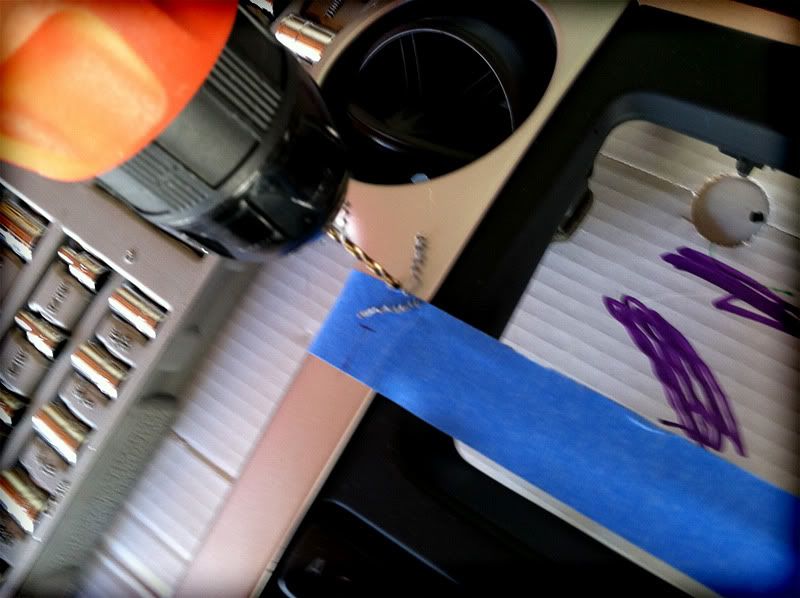 Start drilling from small drill bits and go up. Make the hole just big enough for the screws to go through.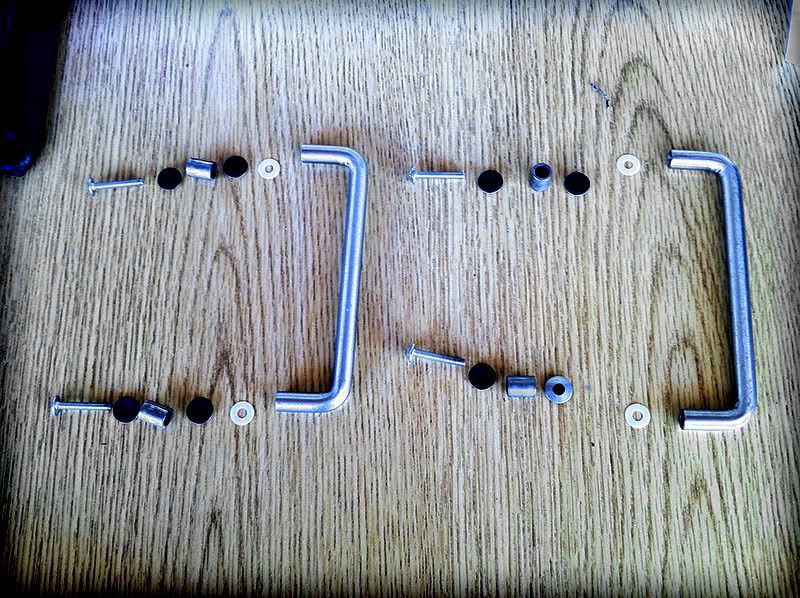 Here is what I originally planned to make sure the handles would be mounted securely without damaging the dash surface. It ended up being an overkill and I ended up using only 2/3 of what you see here.
Loosely put the top screws in to the handle and measure where the bottom screws will go by positioning the handle. I put the masking tape on the bottom part as well by this point to make sure dangling handle won't scratch the dash (stainless steel vs. plastic...).
Same steps. Drill the hols according to the markings you made from correctly measuring where the bottom holes will go.
Time to tighten all screws!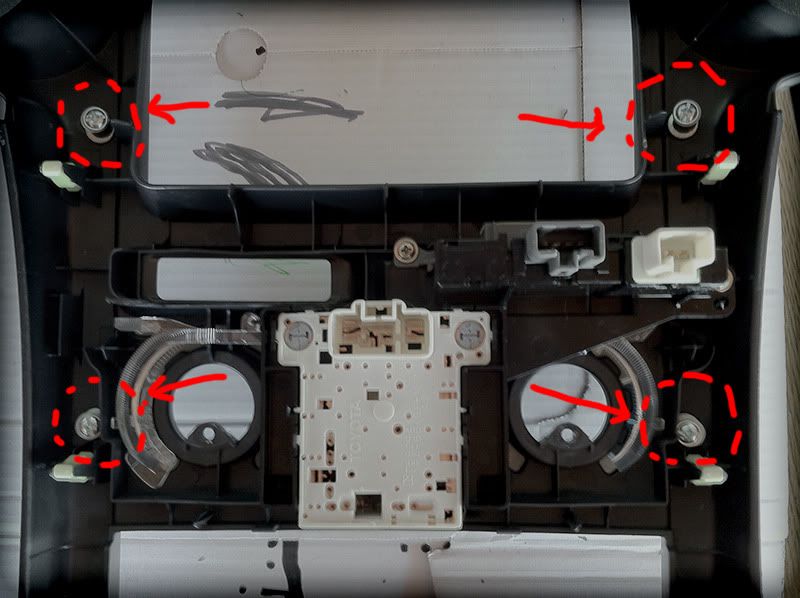 As you can see from this pic, the handles are placed without interfering with the mounting guide for the dash.
What it looks like from the front.
Time to put it back on. Follow the DIY tutorial I shared above and follow the steps back.
DONE!
Wait! Before I say it's finished, I want to also point out that using this opportunity, I also replaced the HVAC knobs. They are made by none other than 2zero6! you can see his other knobs in this awesome thread
http://www.clubxb.com/forums/showthread.php?t=37850
They are too beautiful... (one of them did have scratches... but no worries!)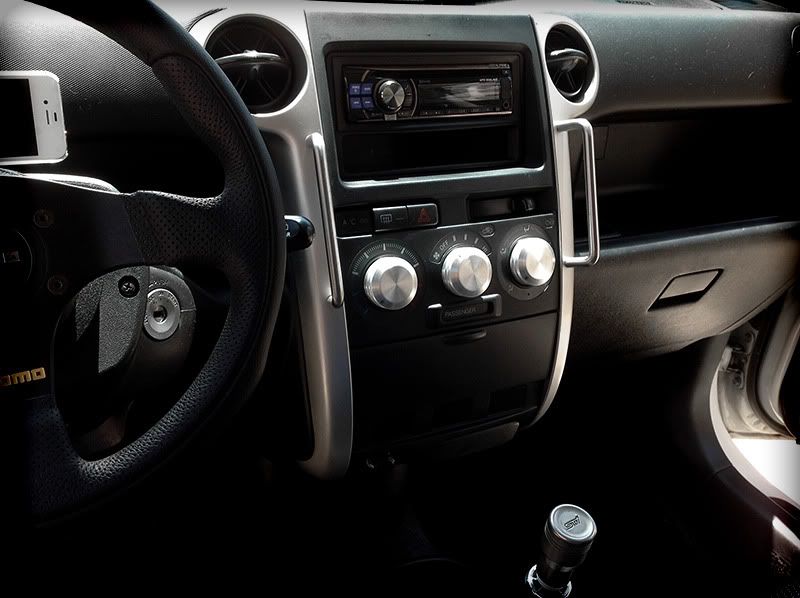 Ta Dah~!
Here is the view of the whole front dash from the middle
Extreme side view...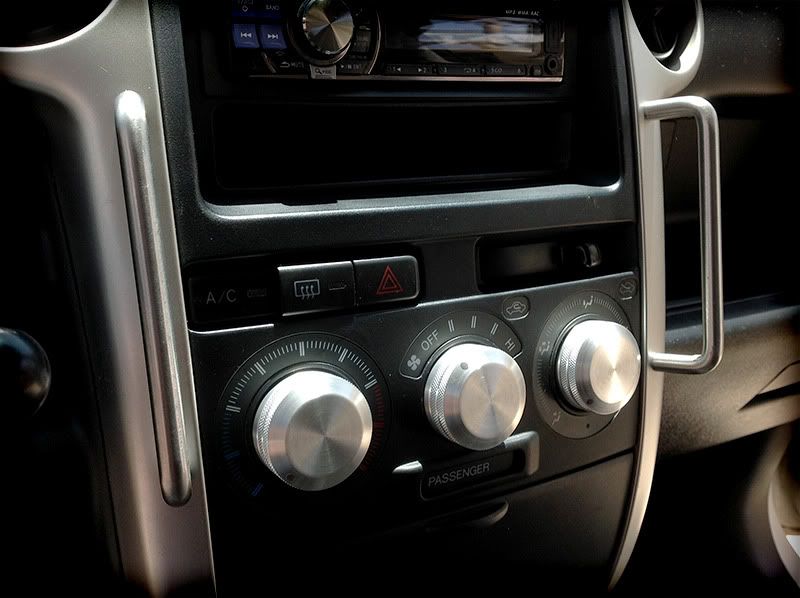 Close up view from the driver side...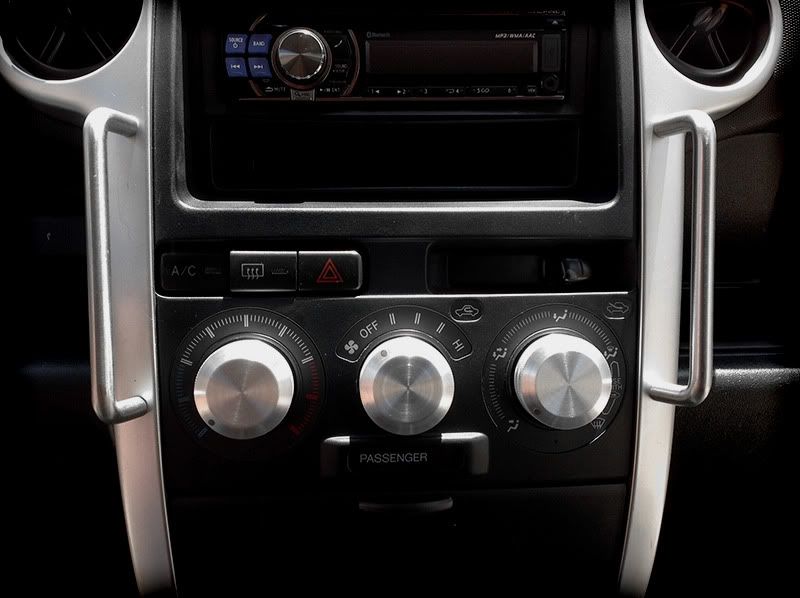 Close up view from (almost) middle...
Extreme side view from the passenger side...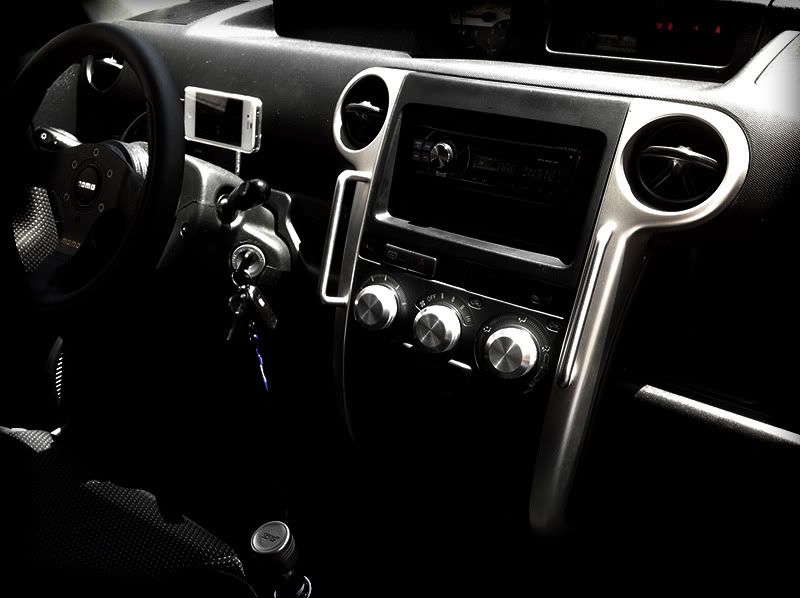 Here is one more image...
And the before and after comparison...
I really like how this turned out. Whole thing costed less than $10 (if you already had power tools and stuff like that...) Well... The knobs were expensive (worth every penny though). But not the handles.
I personally love the retro look. Especially old stereo look. I am going to see if I can push this look further in the future. I have few other things I want to do in my mind. But I wanted to share my first big step toward what I am envisioning my Mr. Fridge to be...
Hopefully it was enjoyable for you guys. If you do something similar, please post pics on this thread. I would love to see what you do. It's always amazing how people's creativity comes out differently with car modding scene.
Ciao~!
---------- Post added 05-12-2012 at 11:46 PM ----------
Ugh... First image didn't have the proper img link... Sigh...