Out of my pic collection: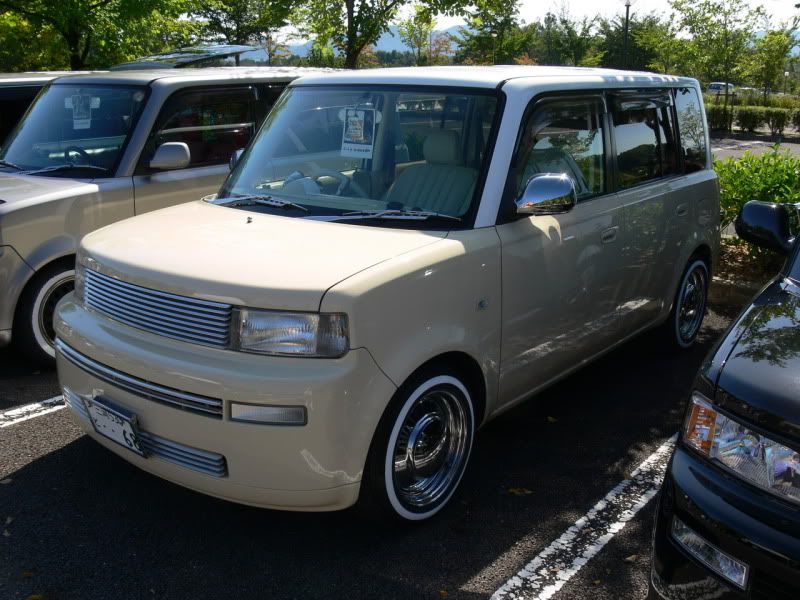 Nice retro take on a modern car. Whitewalls, chrome wheels and side mirrors give it 1950's to early 1960's feel. Two tone paint was also popular back then:
I like how cream beige/white continues into the interior upholstery and trim. That's flow
Straight billet grills and rear view mirror have more modern look, more like the 70's, but since they follow the general color scheme of the car, they don't break the overall flow too much. Still, they were probably the best option available. I also like how the window visors are not too dark and blend with the glass nicely.
Ride height is probably not to everyone's liking but that's OK for stock retro car look. Or for a lowrider on hydraulics.
Since it's a Japanese bB, it has a great flow with optics: headlights and fogs have identical look with no amber or yellow to brake the overall smoothness of the car's color palette.
So overall this car is a good example of having a flow. The style may be not for everyone, but things that were done to it don't conflict with each other. I'd call it a Resto-Custom from VW world terminology.