The Door Lock Control relay is very sensitive to the electrical overload and can fail if extra care is not taken when modifying the dome light with the aftermarket LED's or adding load to the dome light circuit. Here is one example of the damage that can be caused by that: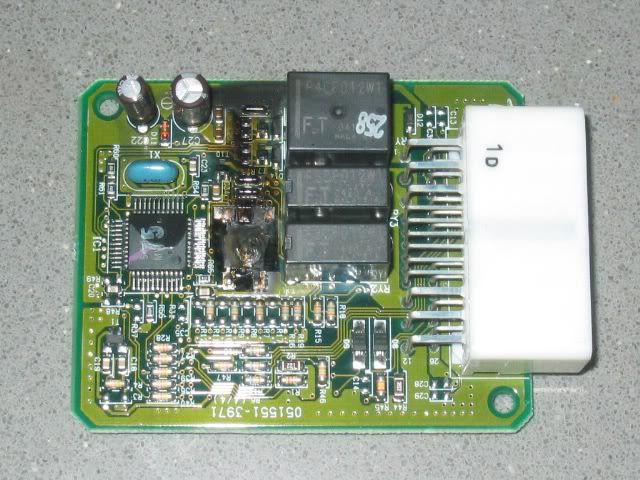 The transistor that controls the dome light overheated and that ruined the whole circuit board causing the complete loss of the electric door lock operation (this is the picture from one of the threads discussing this problem). The $400 part sure needs some extra protection even though the dome light has its own 15AMP Dome fuse.
The factory installed light bulb draws only 0.5 Amps and the relay is surely capable of handling some extra current, but by the time the Dome fuse blows the original load will be exceeded by the current about 30 times stronger. That is why we need to add another fuse to the wire from the relay to the dome light:
I bought the universal inline fuse holder and installed it in the Red/Yellow wire at the passenger side D pillar. The wires were extended to have the holder mounted in the easily accessible spot behind the tail light service cover: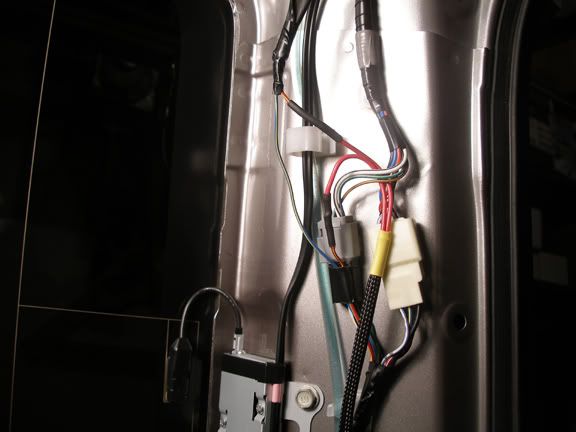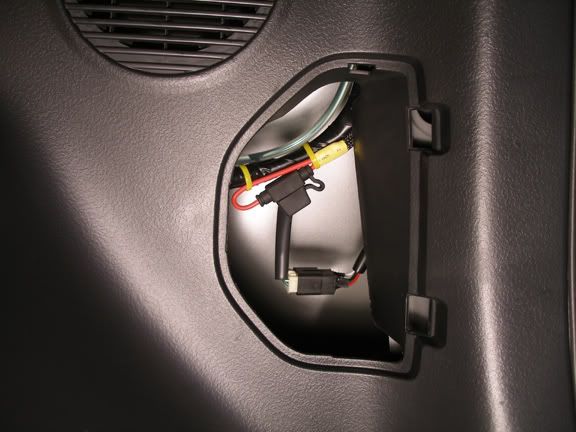 The smallest fuse available to fit that holder is 2 Amps. Even though it is 4 times the current that the stock bulb draws, it will protect the relay better than the 15 Amp fuse we have. Now the ultra expensive relay is safer from the overload by the occasional short or added lighting modifications.
Now I will be installing my flood LED from Oznium with the peace of mind. It draws less current then the original bulb but with any modification the extra care is needed, especially when we play with the car's electrical system.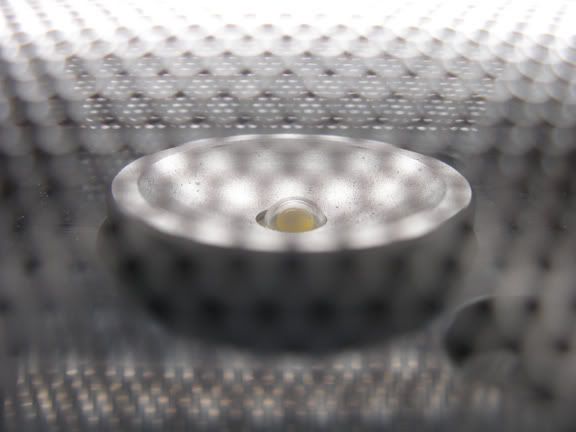 Here is the Interior light diagram for reference:
http://scionlife.org/Scion_Docs/2004_xB_Shop_Manuals/2004 xB Wiring Manual/H_systemcircuits/IntLight.pdf