Discussion Starter
•
#1
•
here is how to take apart the new Easy Street struts to do what ever you need to do. I took mine apart to put on some new top plates to lower it more, I had EZ Baked make mine, but you could have yours made by whoever. This is just the process, and the results.
first you need to take this top nut off(19MM I think), you will need to use a hex key to hold the strut while you take the nut off.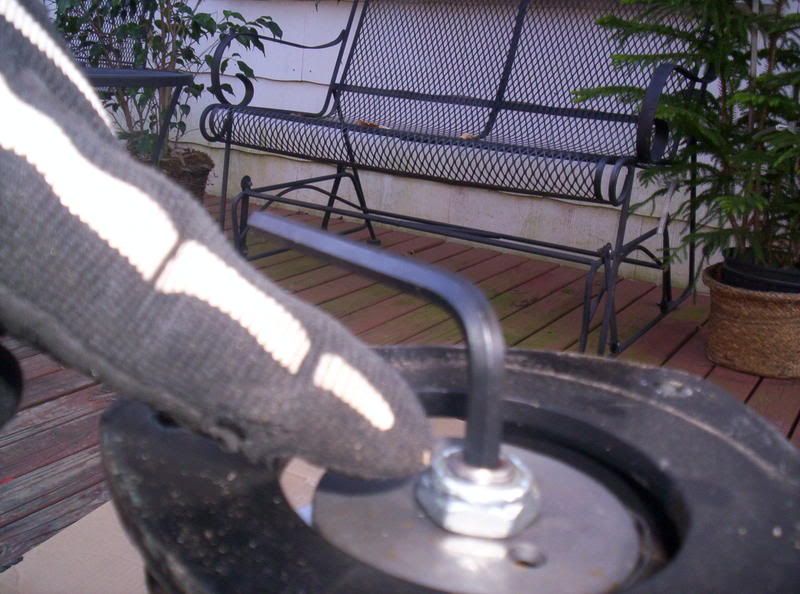 After you remove the nut you will need to unscrew this part.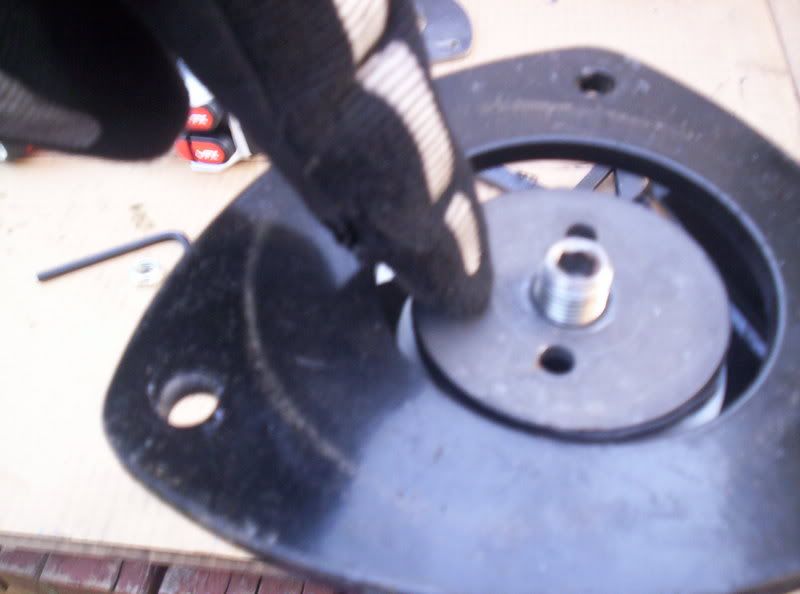 next you will need to remove this metal "ring", I just used my pocket knife to get up under the top edge, and get it going.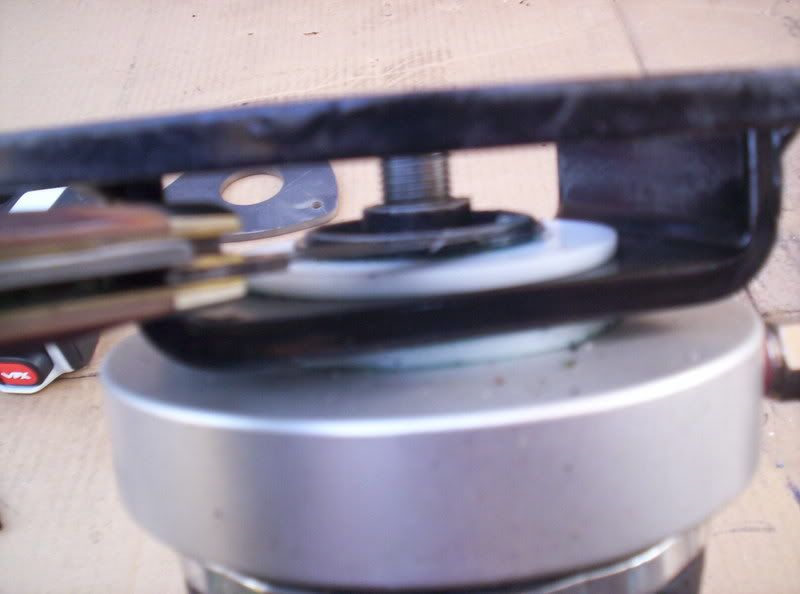 then just grab it and finish pulling it off, careful not to loose it.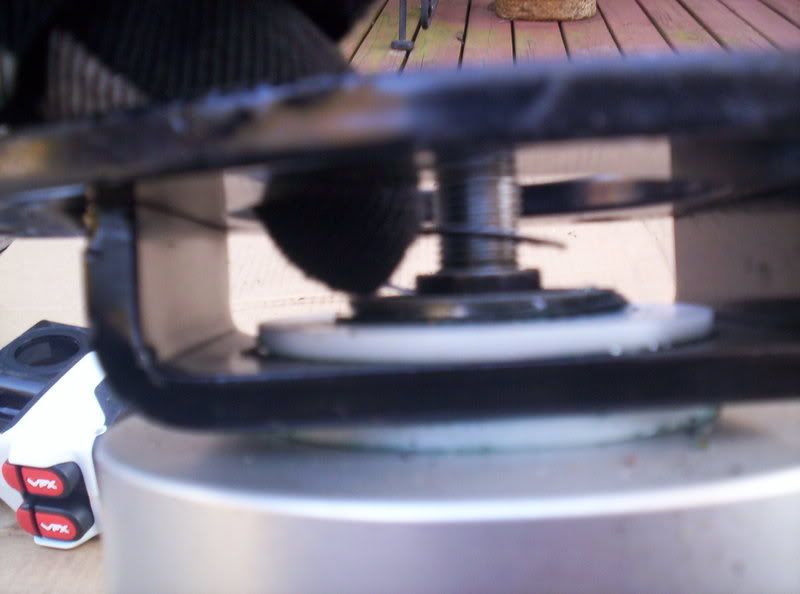 now you can just lift the plate off. if you are replacing with an different one put it back on in between the two white plates like so.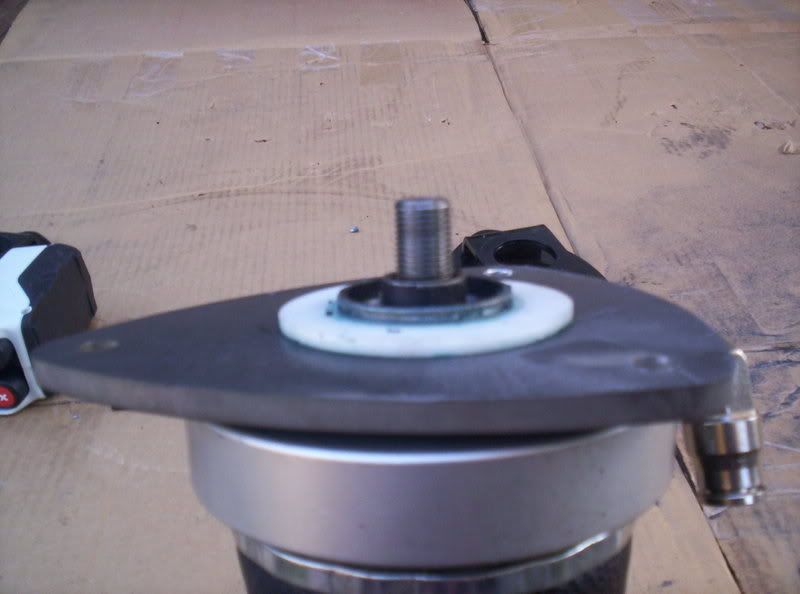 and then just put everything back on like you took it off.
here is a before and after with the new plates on.
before, stock mounting plate.
After, new drop plate.
you may see more of a dramatic result but the frame braces under the car are on the ground on mine now, and I am only running 16s.