Discussion Starter
•
#1
•
This writeup will be based off my other DIY tutorial I posted back in 2011.
http://www.clubxb.com/forums/showthread.php?t=40142
My problem with my last mod. The last tech that drove my car broke my shifter. He didn't press down and applied to much pressure and broke the inner plastic in the shifter mechanism.
Here is what it looks like after I fixed it.
It works just like before but with a different design. Press down to put car in gear.
Up position.
Pressed down position to put in gear.
Here is how it's done.
I started by cutting off the inner plastic rod flush with the outer metal rod with a dremel.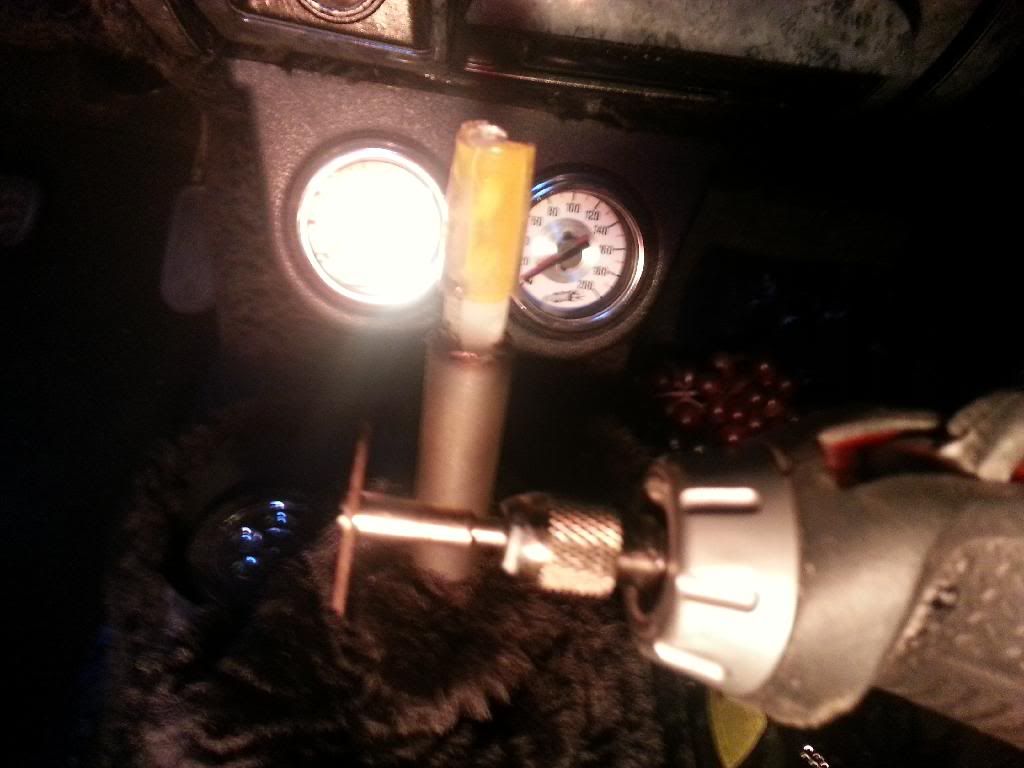 Then I took a drill bit and hollowed out about 2 to 3 inches of the inner plastic rod. Be careful with this step. Go nice and slow to prevent melting the plastic rod.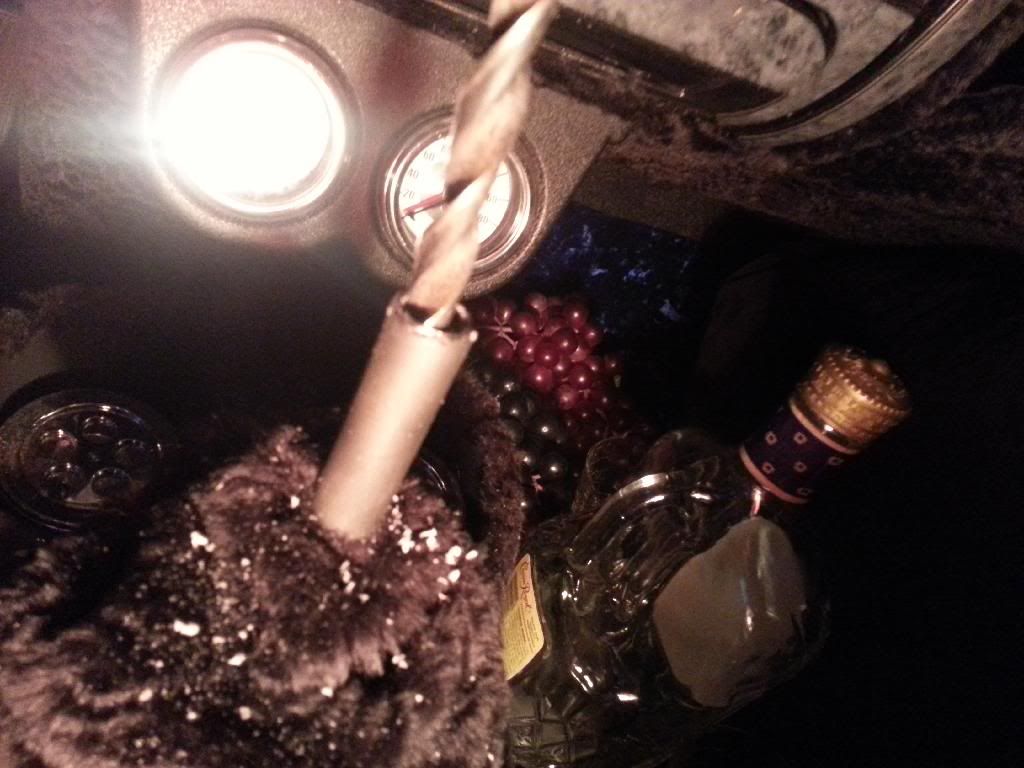 My knob came with three different adapters for different size shifters. I used the biggest size.
Test fit the bolt to make sure it slips nicely into the metal shifter shaft. I think mine was M10 125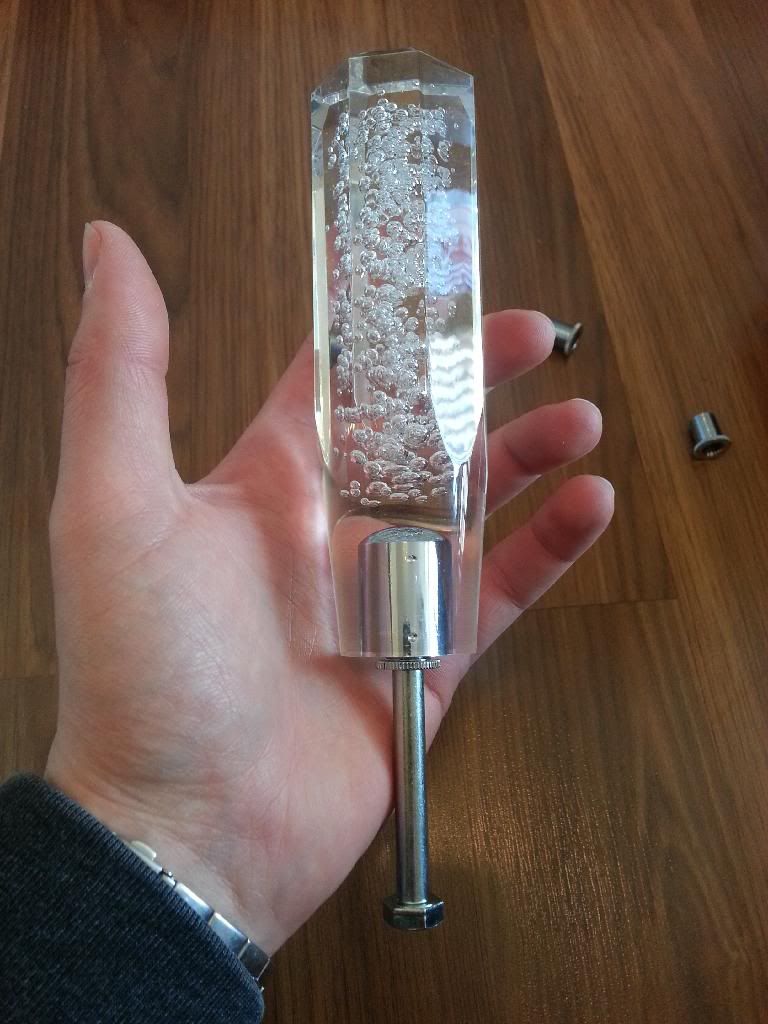 Once you have the right size bolt measure the length your bolt needs to be. There needs to be 1/4" to 1/2" of movement to push down your shifter to put the car in drive.
Cut the head off your bolt to length. I used a dremel.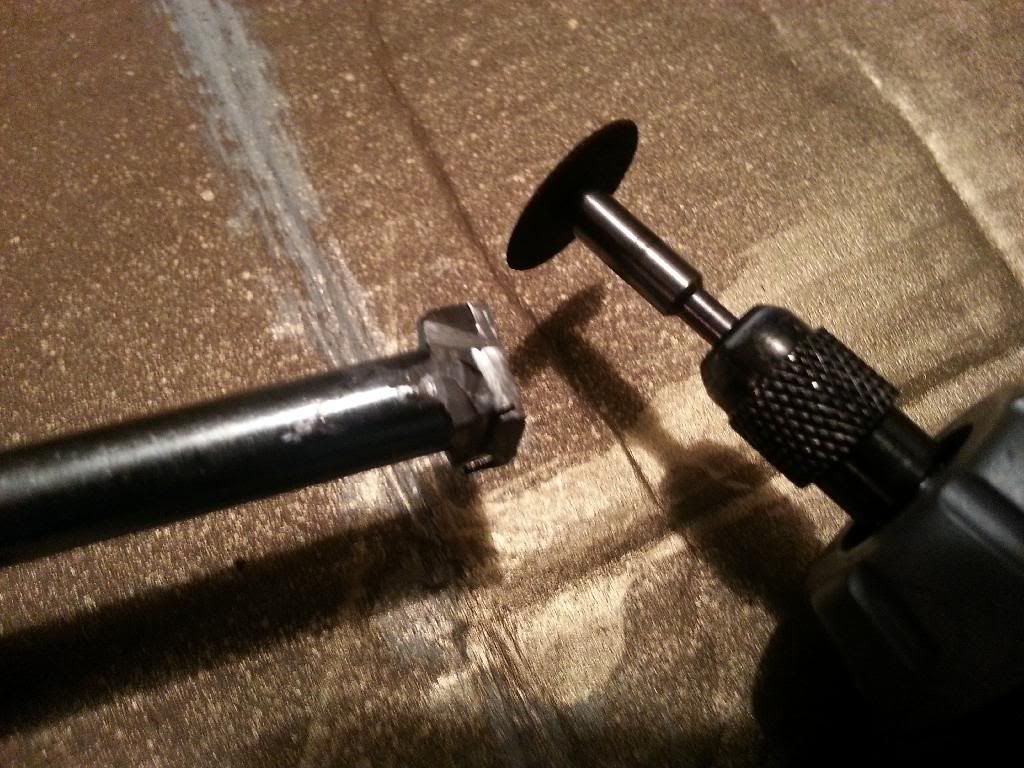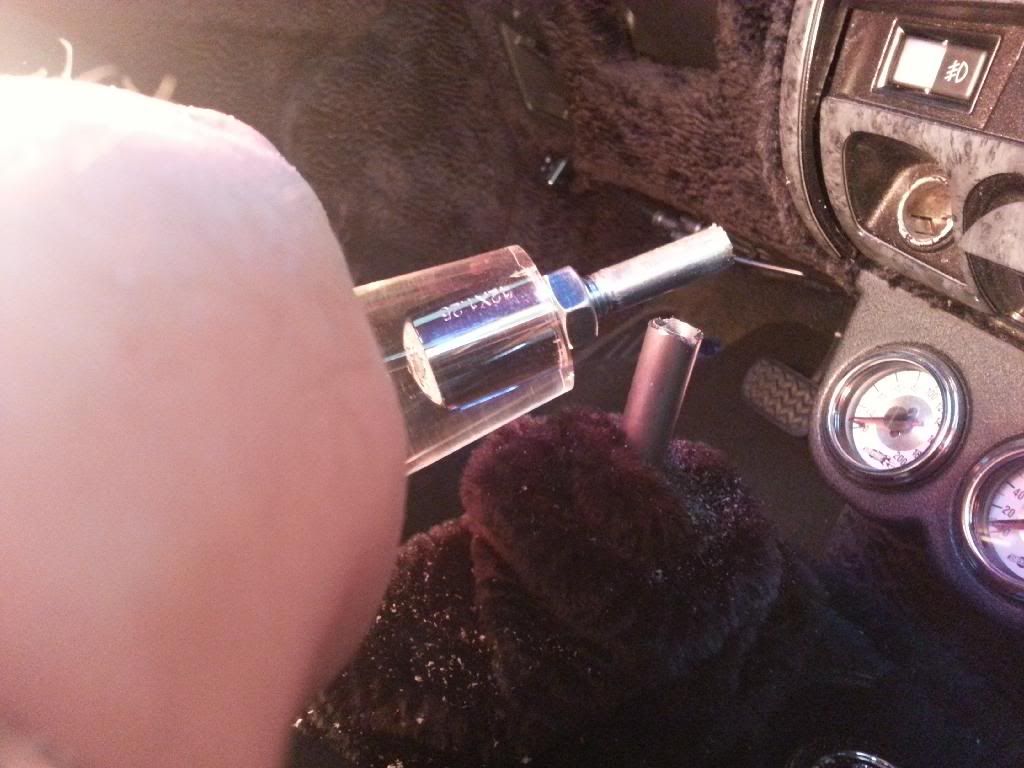 That's about it. This is a very sturdy way to do it and gives you the freedom to switch shift knobs as often as you like!
---------- Post added 03-29-2014 at 04:59 PM ----------
I just realized that I posted the wrong photo for the down position.