Discussion Starter
•
#1
•
Hello fellow toaster enthusiasts,
I got really tired of having my elbows on the hard plastic of the door panels. On long drives it gets unpleasant and uncomfortable. So I decided to make some door armrests. In order to match the rest of my interior ( Clazzios, and other leather accents) I decided to cover the armrests in vinyl that looked as close to leather as possible.
Step 1 CAD (cardboard aided design)
Make some cardboard templates for the shape of the armrest that you want. I show the front and back templates that I made.
Step 2
Cut out some plywood or MDF for the armrest bases. Then cut some foam material. I found some packing foam that was perfect for the application, but you can buy some upholstery foam at Joann fabric stores or any upholstery shop. Then attach the foam to the wood base. You can use glue, but I had some double sided tape lying around so I used that.
Step 3
Cut enough vinyl to have about 1.5" excess on all sides. Joann farbic stores usually have good selection of materials, including vinyl. You will need at most half a yard (I got 1/2 yard and still had more than 1/2 left over at the end) This way, you can remove some material if need be (and more than likely you will remove quite a bit). You will want as little excess vinyl material as possible. This way, the pulling will go much easier and ugly creases can be avoided.
Step 4 Start stapling!
I started from the two ends, stapled one end, then pulled the vinyl tight and stapled the other end. This way the material will be locked down somewhat and wont move around too much.Then I recommend getting the corners done first. You will need to cut some triangular relief cuts and then stretch and staple the vinyl.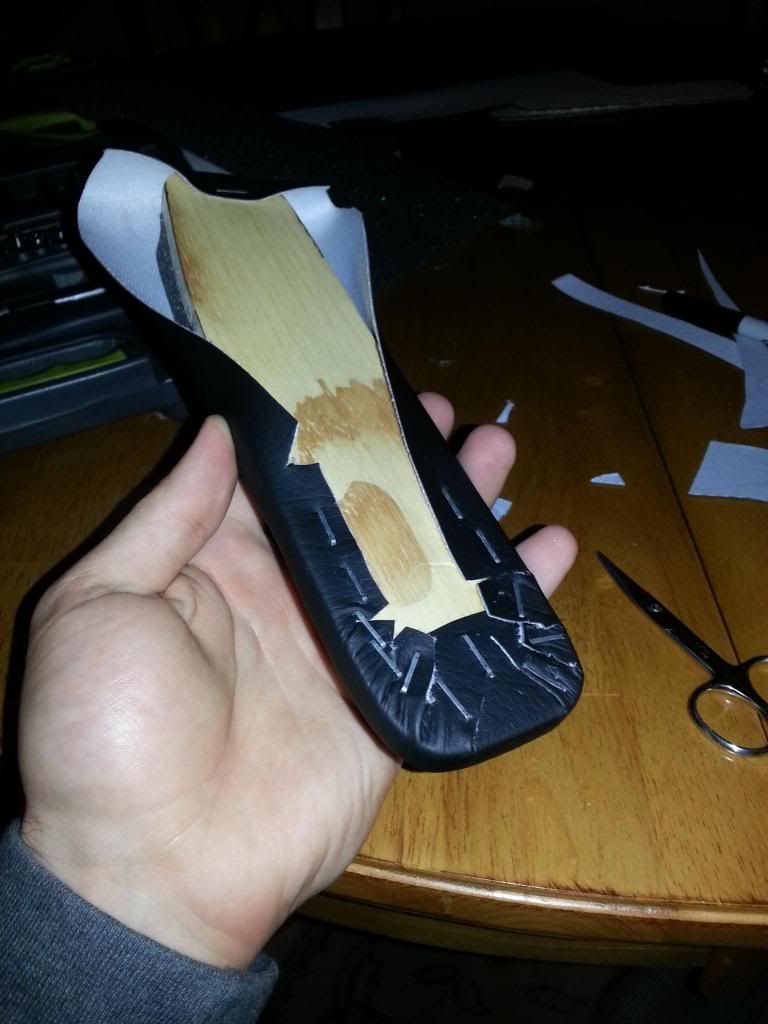 Step 5.
Go all the way around the armrest.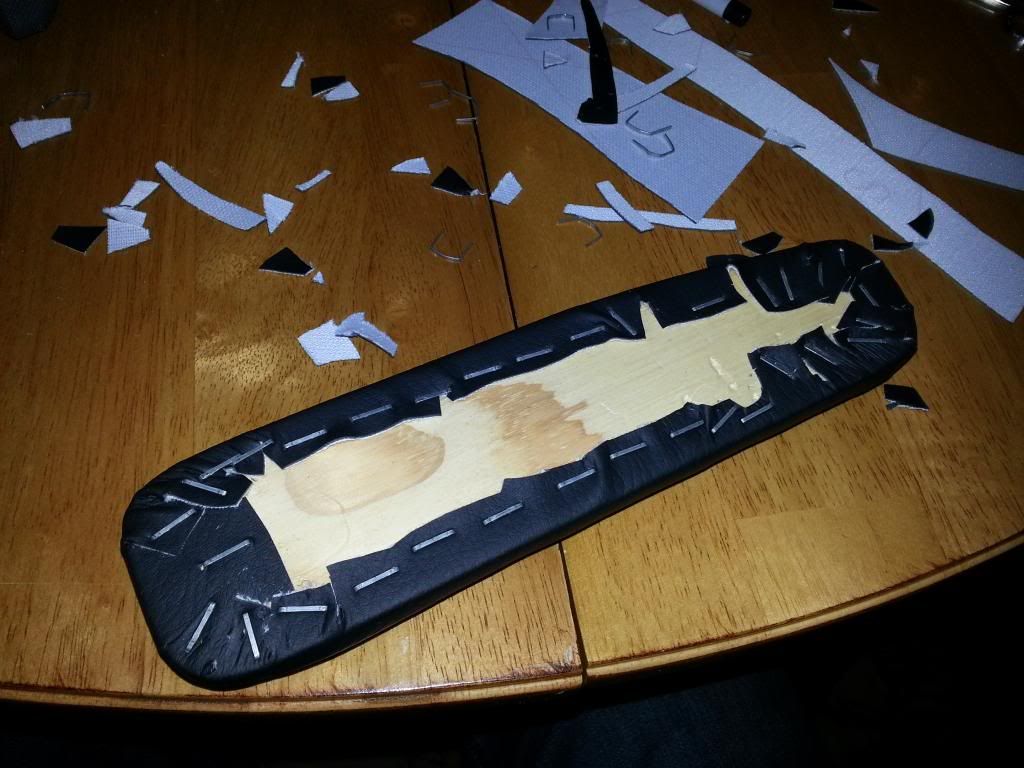 FINISHED PRODUCT
I attached the armrests with 3M automotive double sided tape. Just make sure that the surface to which you are attaching the armrest is clean and doesnt have any grease, wax, skin oil, etc. Otherwise the tape will not stick very well. You can also use Velcro to make the armrest removable if you are so inclined.