Discussion Starter
·
#1
·
A clean engine bay is a happy engine bay! People ask me all the time how do you keep your engine bay so clean? The simple answer is, I clean it.
To keep your engine bay clean and shiny you can follow these steps as we cleaned Pat's (cravin) engine bay. (also known as the "how to get a buddy to clean your engine for free" move)
Start with a dirty engine...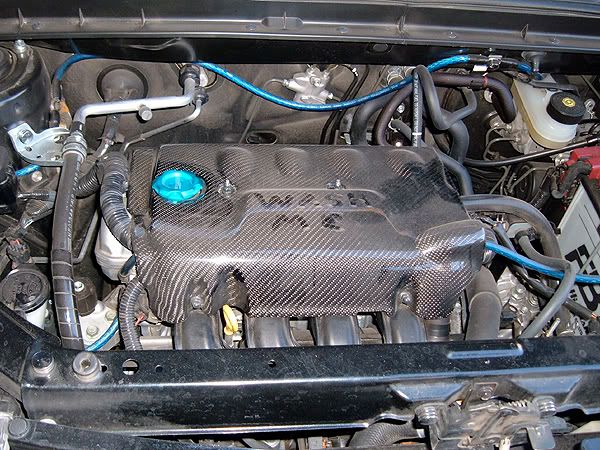 Use some sort of household cleaner that in non-toxic. I advise against using the "grease cutting or degreasing cleaners" you find in auto parts stores. They are not good for your paint, electrical wiring and they drain to the ocean where I surf, not good.
This is a simple cleaner that smells fresh like oranges...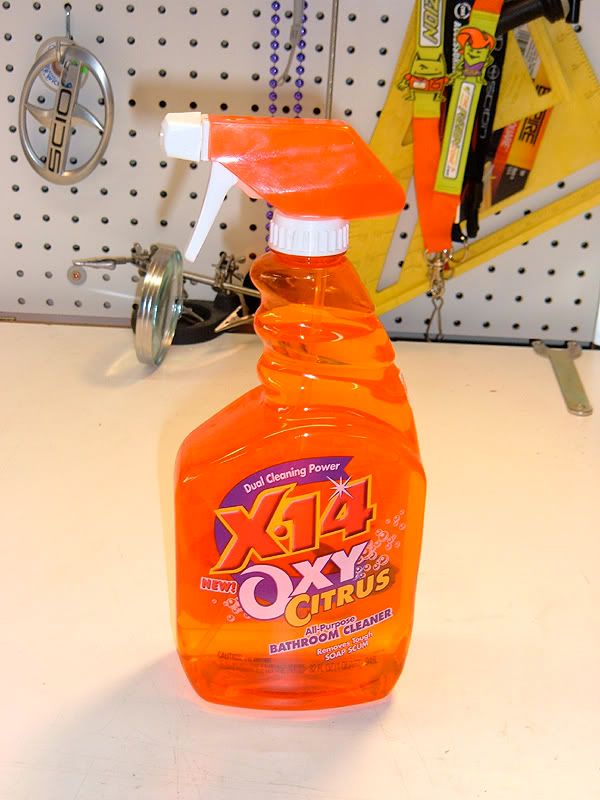 Pat says you should use this cleaner!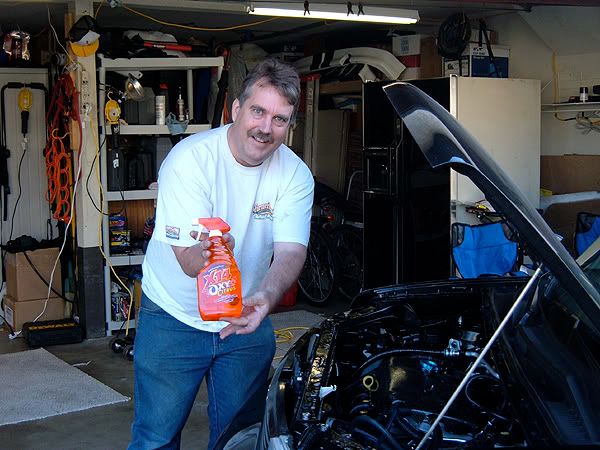 Use a lot of it, it won't hurt your engine or paint. (just a precaution, try to avoid getting too much on any electrical components.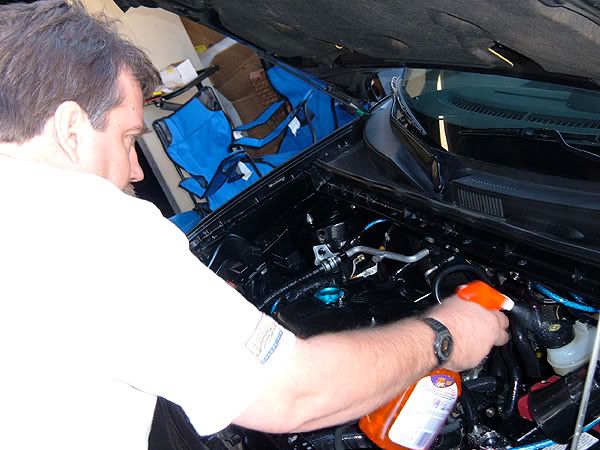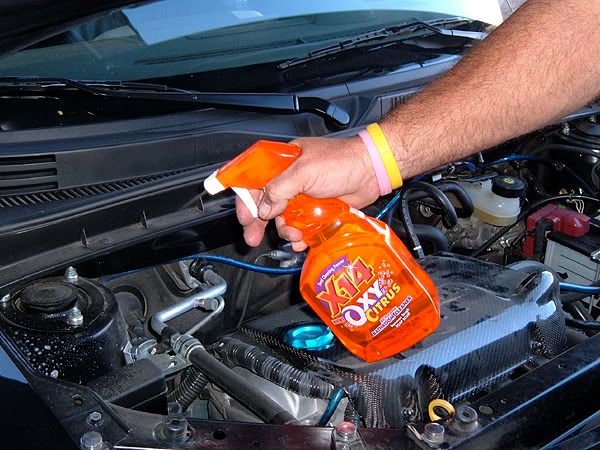 Spray, spray away!
This is what the engine will look like after the cleaner soaks for a few minutes.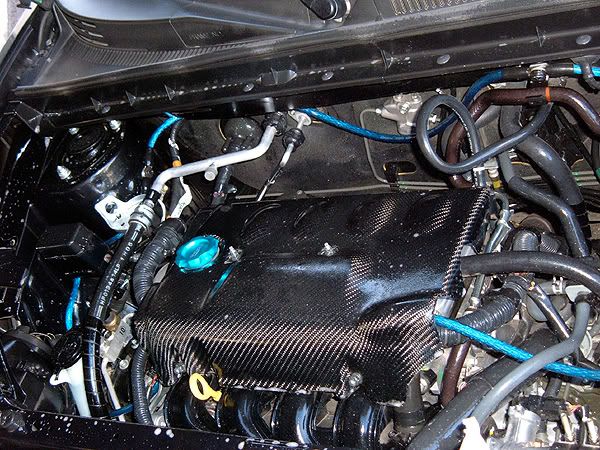 If your engine is really dirty, you may want to use the foaming action...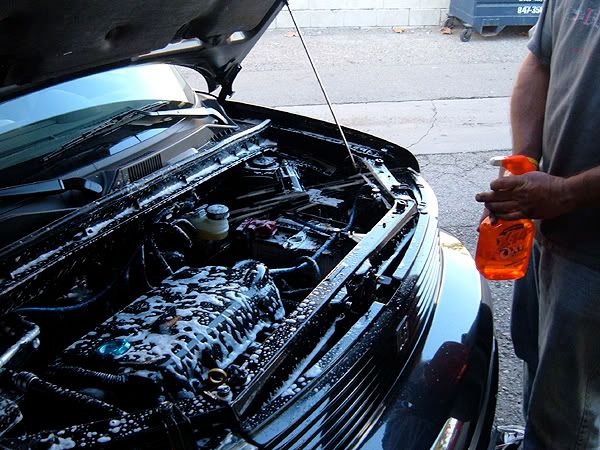 Once the cleaner has had a chance to sit for a while, grab some cloths and start washing. Be sure to get into all the nooks and crannies.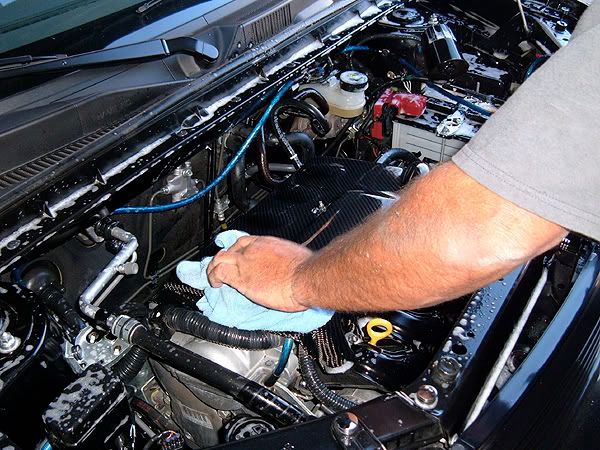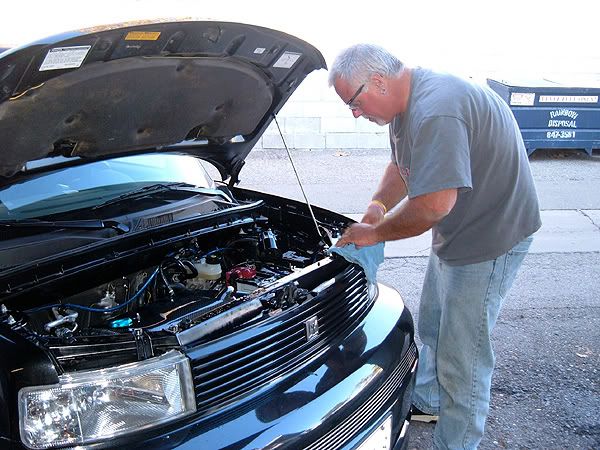 After you have wiped down all the parts of the engine and the bay, you'll want to rinse off the area. Use your garden hose with the spray nozzle set to MIST. This will allow you to fully rinse your engine without blasting water into the electrical components.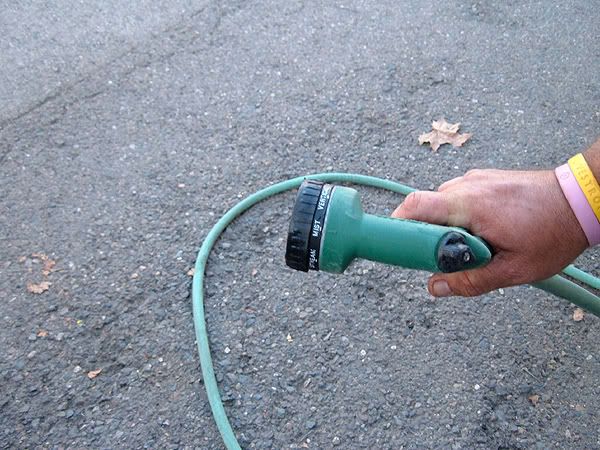 Notice how fine the spray of water is...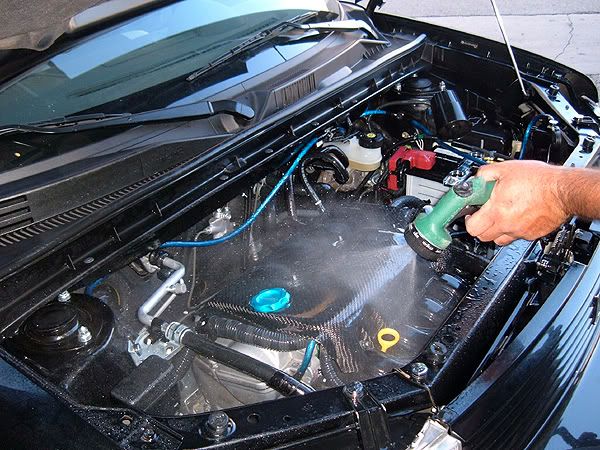 After you have rinsed the engine and bay, you may wish to take this optional step. If you have a portable shop vac, you can reverse the hose and use it as a blower to get the water out of hard to reach areas on the engine and the bay.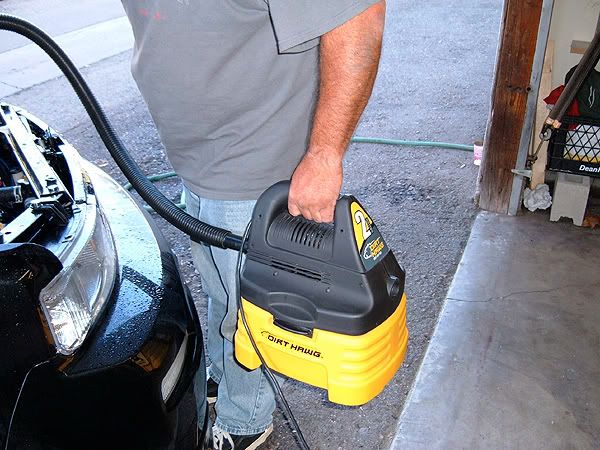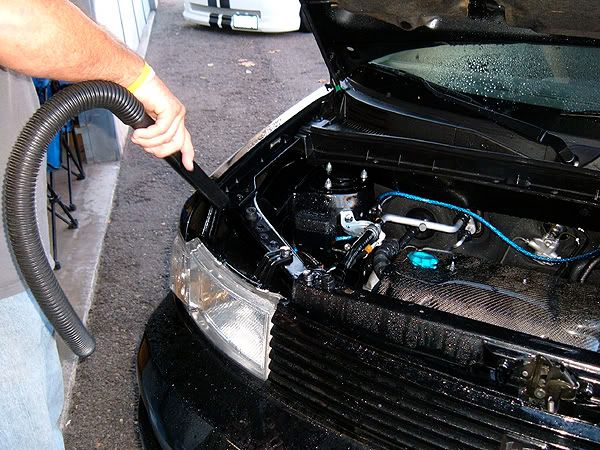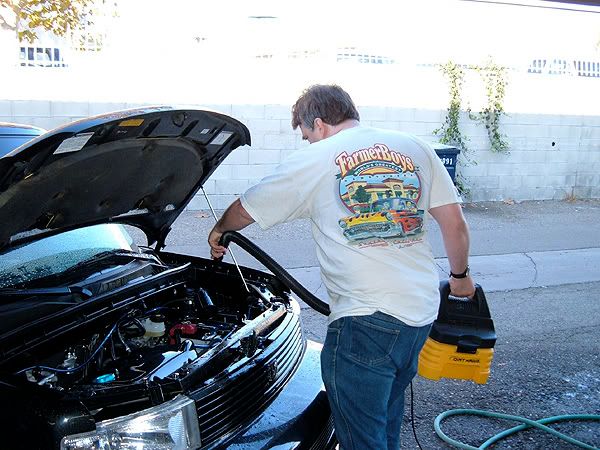 Once you have blown off the majority of the water, you can use some microfiber towels to dry off the rest of the engine and bay.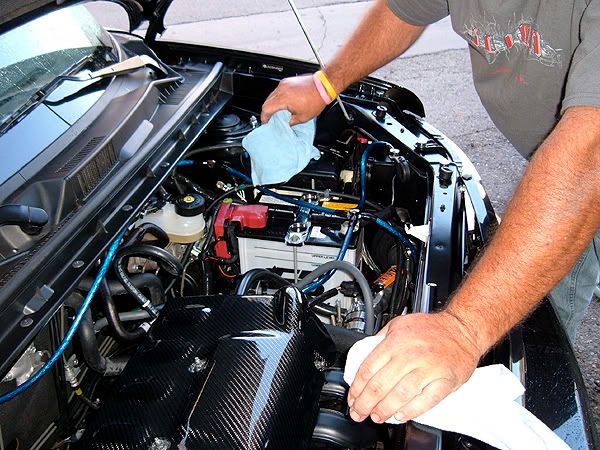 Again, get all the tight places.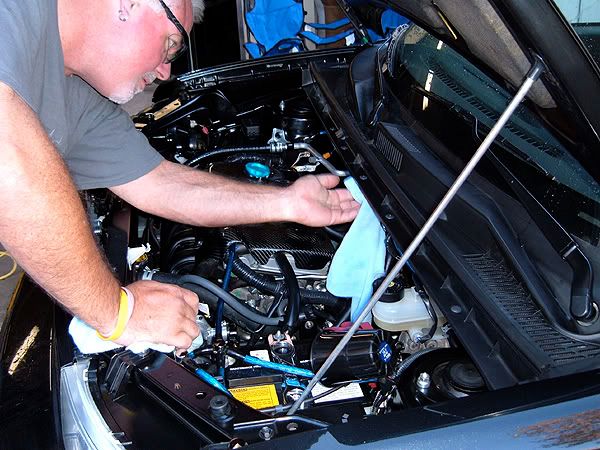 When you are done, stand back and admire your clean engine and bay!