Discussion Starter
·
#1
·
I cleared my corners today using the "break and pray" method. I didn't really want to use the oven method since I have no use for overcooked headlights.
The breaking of the orange plastic went well. I used a long screwdriver covered with black vinyl tape.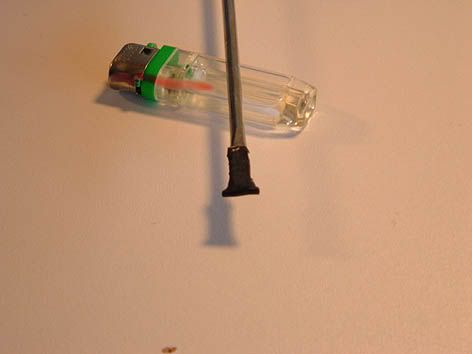 It worked well enough. I also used compressed air to clear out the orange dust. After the headlights were reinstalled I noticed that the orange turn signal bulbs still gave it the colored effect. I ran with haste to see Manny, Moe and Jack and purchased Titanium turn signal bulbs. They are silver until the lights are activated at which time the become orange. Very cool and they only cost 5 bucks each as compared to the 10 bucks for the Sylvania ones.
While I had the headlights out I thought I'd do a little more modding. I added a blue LED to each of the headlights. I had changed the bulbs out to Silverstars a few days ago and while doing that noticed that there is a small square opening in the back of the housing. I used an LED with the resistor already attached and put the bulb through the housing.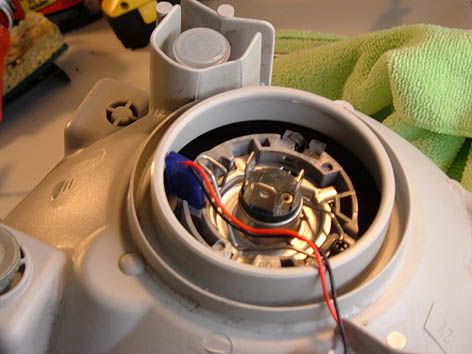 To hold the bulb in place I used a small zip-tie on the wire leads. If I decide to keep the mod I will use sealant to hold it in place.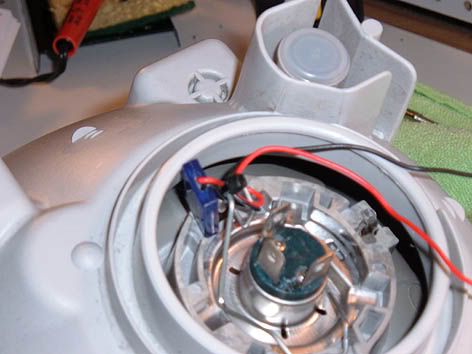 I ran the wire leads out of the rubber boot and connected them to power and ground.
The LED's were wired to the battery with a small fused link and the ground leads were run to the 10 mm ground bold on the body.
I didn't use a switch on the LED's, they use so little power they can run for days and not harm the charge of the battery at all. Plus it looks cool when they are on.
This is what it looks like from the front side.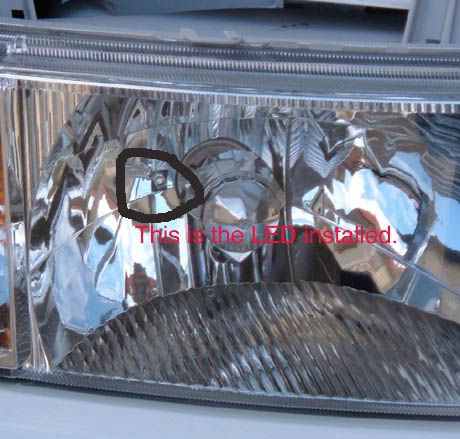 This is what it looks like at night with the headlights off.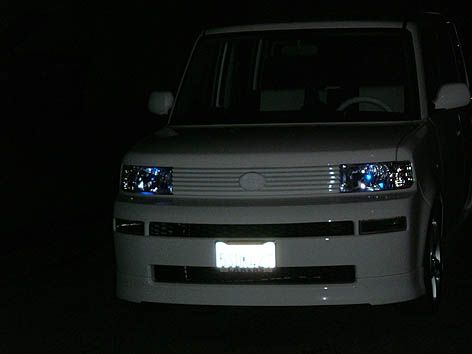 Another view.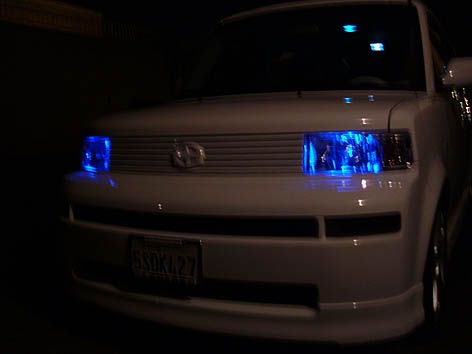 And one last shot....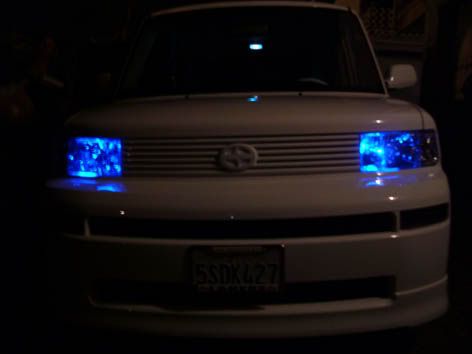 I like the way it looks and I think I'll keep the mod. The only thing I think I would do differently is to paint the end of the LED black to that it doesn't give the pinpoint light when looking straight at the vehicle. I have already had two neighbors come over and tell me I left my headlights on. At dinner tonight another xB owner told me they look great. Clear corners and LED's in one day, plus I added two cold cathode tubes to my subwoofer enclosure. A busy day indeed.