Finally got my Carbon Fiber Fender Flares and Carbon Fiber Hatch Handle, only from www.bBist.com
packaged and protected from sharp objects! hey i can't open it with my razor.
ok, heres a closer look
im soo excited i wanna put them on now!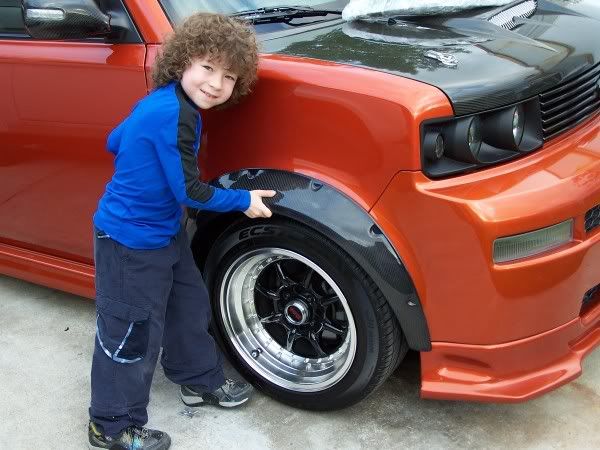 but i gotta wait till next weekend. cut, roll, and tuck.