w/o camber bolts
w/ camber bolts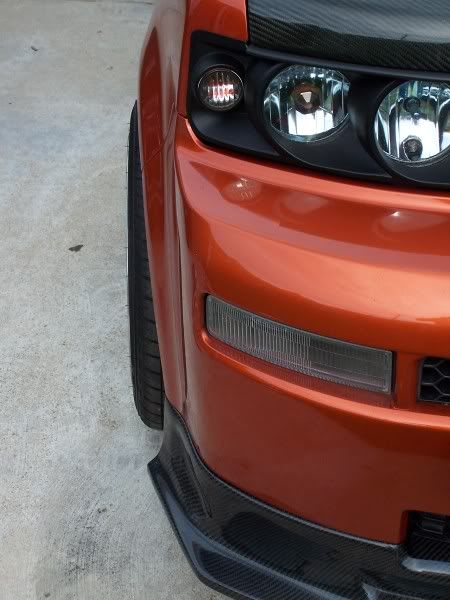 you can get these Camber bolts from
NLMOTORING
Replace both strut to spindle mounting bolts to achieve up to ±2°.

You know the procedure. safety first, use proper tools, perform this at your own risk. you are liable for your own modding.
Camber bolts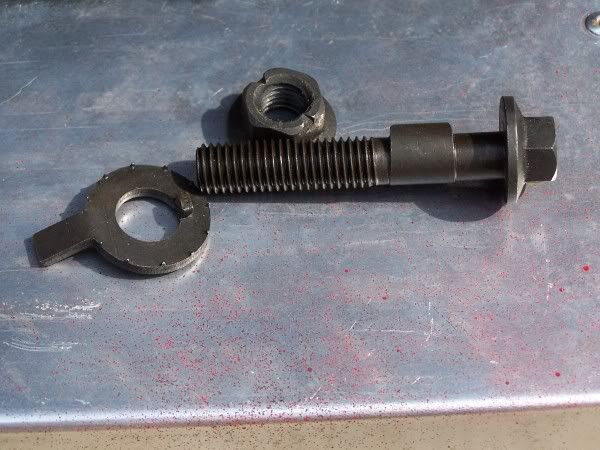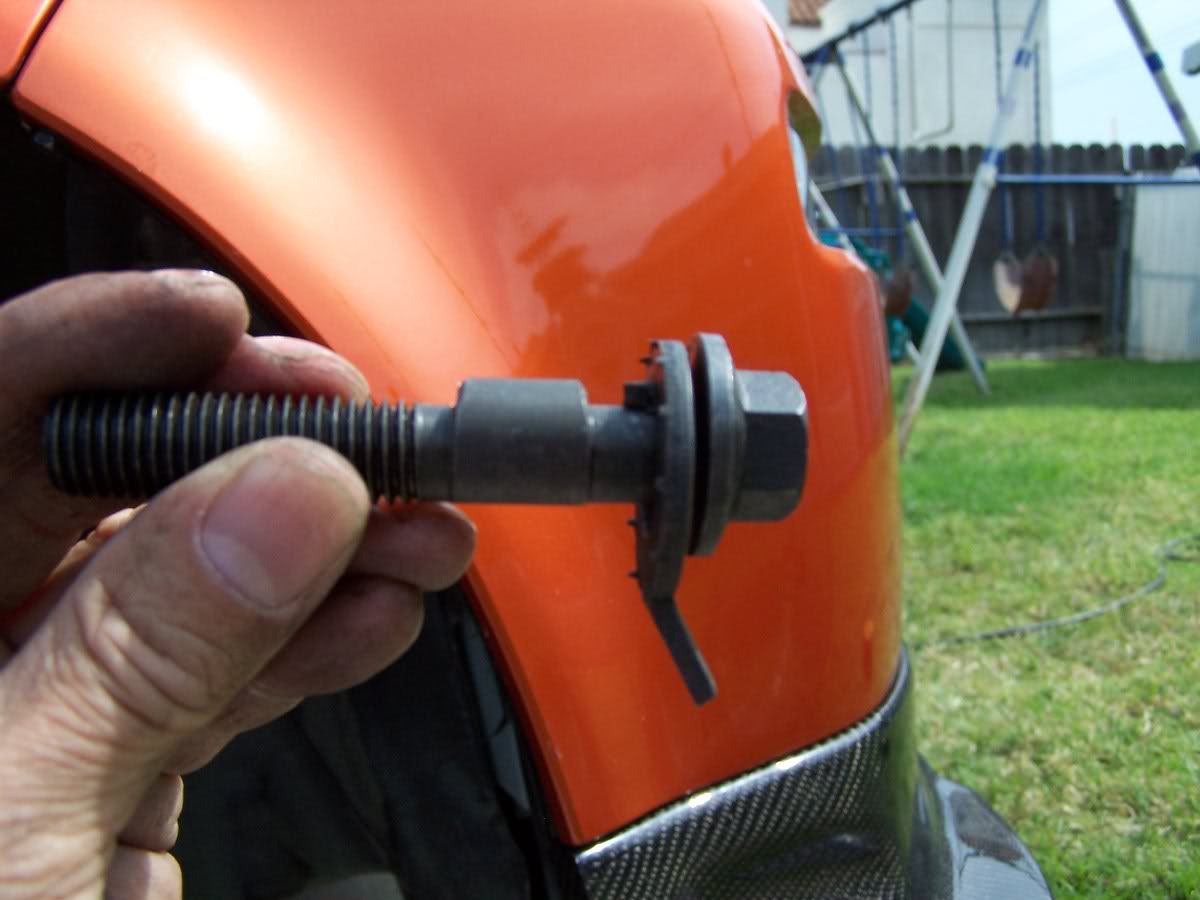 Set parking brake on, jack it up, use proper blocks/jack stand, remove wheels.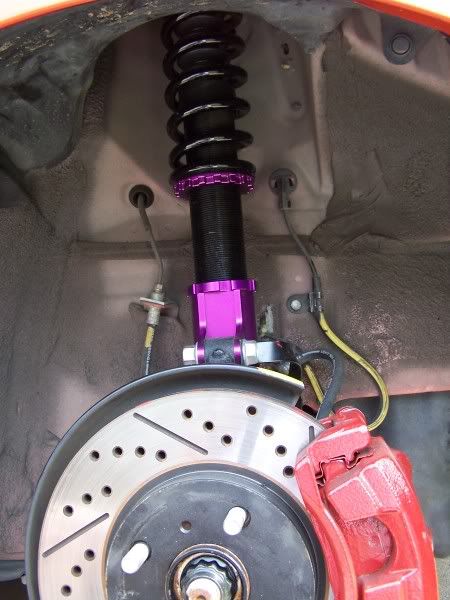 Using 19mm socket/wrench, lossen the top bolt only. remove the bottom bolt completely.
Insert camber bolts per instruction. (make sure you read it! you need to install it properly) use 15mm for the bolt, and you will need 18mm for the locknut.

Tighten everything up to spec. manually, and visually check everything. test drive vehicle safely.