Discussion Starter
·
#1
·
I cleared my headlights today and followed instructions that I found on that "other site". The instructions were helpful until it came time to actually remove the bumper. I took out all of the screws but it still wouldn't come loose. I pulled and prodded for a while and then gave it the Ford move...pulled hard. It popped loose and then I found out why it wasn't coming off. There is a tab that goes through a hole in the top of the bumper. The tab is on the headlight housing itself. Once this tab was released the bumper came off just fine.
Here is the hole that the tab goes into:
This is the tab on the headlight housing that goes into the hole on the bumper:
Another shot of the hole and mount: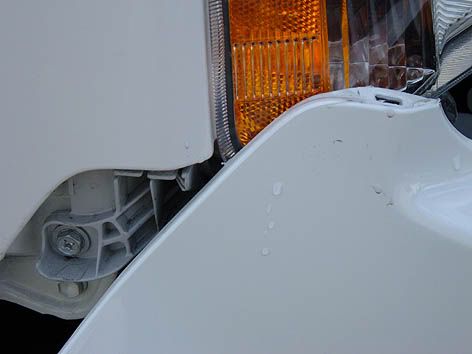 I had to break out the touch-up paint to fix a few boo-boo's I made trying to get the bumper off. You probably already knew about this but just in case...here ya go!
I'll be posting later tonight with my clear corners and a little something extra...