Discussion Starter
•
#1
•
And after that horribly alliterated title, my build thread begins!
I apologize if it's a bit wordy, but I like explaining things.
My name is Rob from NJ and I have a bit of a problem. I bought this car to be my daily driver/beater and didn't want to put any money into it. Alas, I was trying to fool myself and I really have taken found a serious love for my xB, quickly getting over my initial ambivalence to its styling and lack of power/luxury compared to my previous cars. (list of previous cars in my intro thread
here
). Now I can't seem to stop putting time, money, and effort toward it
After perusing these forums and meeting some other members, I've found this community to be very accepting and FULL of ideas (some absolutely amazing, and some that I would call questionable lol), so I look forward to questions, comments, suggestions, concerns, and brilliant statements concerning the progress of my vehicle.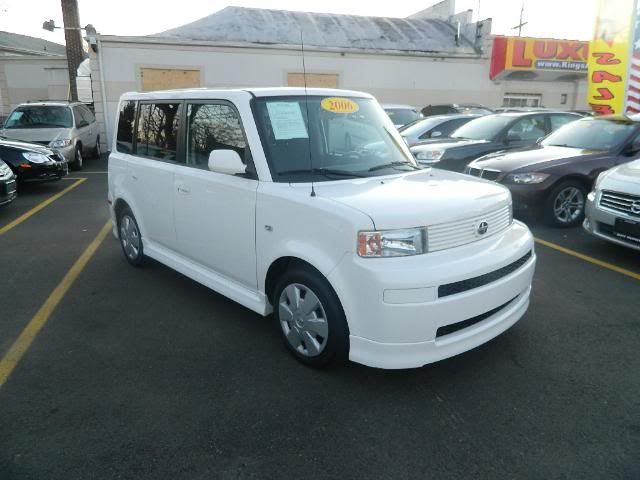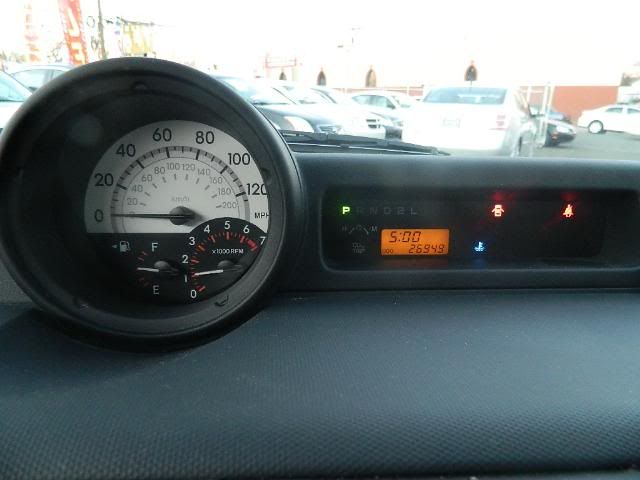 I bought the box in March of 2012 (picture from the dealership above), 27k on the speedo and every intention of keeping it stock. Clearly that ship sailed as soon as I signed up to these forums
. BUT because it is my daily driver, I had to not get too extreme with my ideas and desires (-5 camber would be sweet, but…). So not only are aesthetics important, but amenities/performance characteristics as well (cruise control, mods for function as well as form).
In addition, my time in the Lexus community taught me the value of CLEAN modification; simple, subtle, well done, and oft-times overlooked modifications are some of the very best.
SO! Time to come up with a theme. I've found if you don't have a theme, you start throwing parts based on availability and pricing versus flow and compatibility.
My theme/inspirations/ideas are: Old school JDM (80's), VIP inspired styling, Stealth installations, and color choices are black/white/b&w plaid/orange accents. Patterns like plaid, argyl, houndstooth, prints, all add depth and personality beyond alternating colors. But patterns can also be overdone easily, so striking the correct balance is very difficult IMO. I found a plaid that I liked as a fabric, bought a bunch of said fabric and had a vinyl made of the same pattern.
Today marks 2.5 months of ownership and these are the mods I've accomplished/installed thus far:
Exterior/Engine:
-
Custom Grill
– SST grill with FJ Cruiser grill insert modified to fit
- Nissan Altima clear rear reflectors
- Cleared OEM taillights
- OEM PW Taillight garnishes
- Cleared OEM headlights
- Retrosolutions H4 projector retrofit into OEM heads (CCFL halos, 7 color LED backlighting, 5K)
- LED conversion, HID guy; Switchbacks DRLs, license plate, f&r sidemarkers, dome light, brake lights, all turn signals
- 2sixzero Factory License Plate Bracket
- DC Sports Strut Bar (partially wrapped in plaid)
- VMS fender washers (Orange metallic)
Interior/Audio
- JL Class D Amplifier - 700/5
- Scosche 4 channel LOC (using OEM headunit)
- Pioneer Shallow Mount Sub - TSSW251
- Elemental Designs Underseat Enclosure
- Black Suede Headliner and Door Cards
- Painted Satin Black interior pieces; Rear View mirror, grab handles, visors, dome light
- Plaid vinyl wrapped different pieces; headliner pins, grab handles, steering wheel
- Rostra Cruise Control
- Viper 5900 system
Suspension
- TRD rear sway bar
These are the mods I've finished, but I have a large pile of other goodies to go in once I have a little more time on my hands (I work full time, back in school for my master's degree, and am married, so finding "me" time to wrench is challenging
) To follow are some cell phone teaser pics of progress thus far, but I'll take some nicer ones once May is finished and a lot more of these products/projects are installed.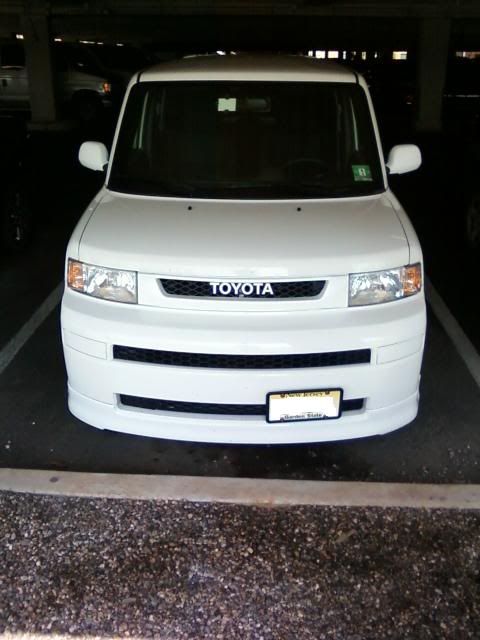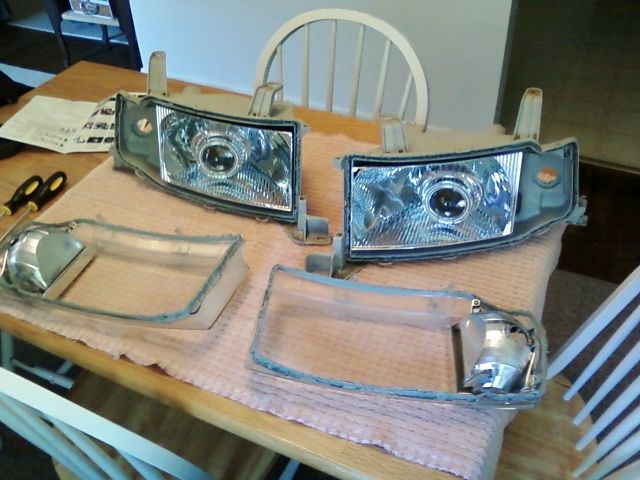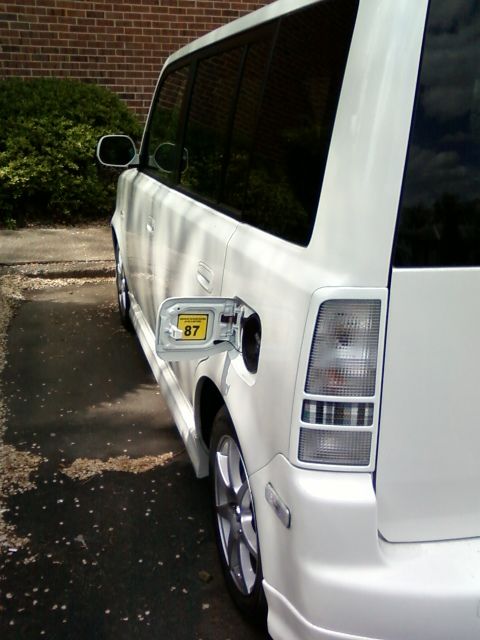 Don't want to post any interior pics until finish the interior to my liking.
To do list to/of install/projects for this coming month of May are the:
- Fujita SRI
- D2BD Coilovers
- Energy Suspension Bushings Mod
- Speedo Dome Mod
- Paint interior trim and dash pieces
- Clazzios
- Custom shift boot
- Levoc shift knob and Wheelskinz wheel cover
- Custom hard cargo cover
- Paint engine cover
- Puddle Lights
It's gonna be another busy month! After May, I'll be ready for this season and will post more professional pictures and attend more gatherings because right now I don't feel legit enough lol. I do have a list of parts I'm looking for/in the market to buy. I know where to source a lot of them, but if anyone has any they would like to part with for less than new retail price, I'd be interested. Those parts are:
- Chrome bB bezel for Speedometer
- Scion xB Door Sills
- Metallic Orange Tuner Lugs
- Enkei Apache II, 15x8 +25, 195/55/15 tires
- Randode engine overlay (black)
- Randode cold cathode interior kit (white)
- TRD axleback
- Junction Produce – tissue box cover, 4 neck pads (black w/white lettering)
This forum has been fantastic! The advice and thorough write ups for many projects shows me how informative and educated this group is. I look forward to meeting many of you, wrenching with others, drinking with some, and generously donating more to the pool of knowledge that is CxB.
So anyway, this is just the beginning! Stay tuned if it so interests you.