THURSDAY NOVEMBER 9, 2006 MARKED the "Brazilian Marketing / Research Team" visit with the
Scinergy So Cal Family !!!
On behalf of Scinergy So Cal we would like to thank STEVE (www.scionblogger.com) for setting up the
great interview with the great folks from the Brazilian Marketing Team (DANIEL, HELGER, AND JOHN) that was a
great success !!!
It was great to have shared some of the ideas of Scions, the culture, and most important the relationships that
have been built and strengthened because of Toyota's great product which we love ... Scions !!!
For confidentiality purposes, below are just some of the pictures taken that evening of
Thursday November 9, 2006 !!!

Scinergy's xA all ready for the interview and snapshots ...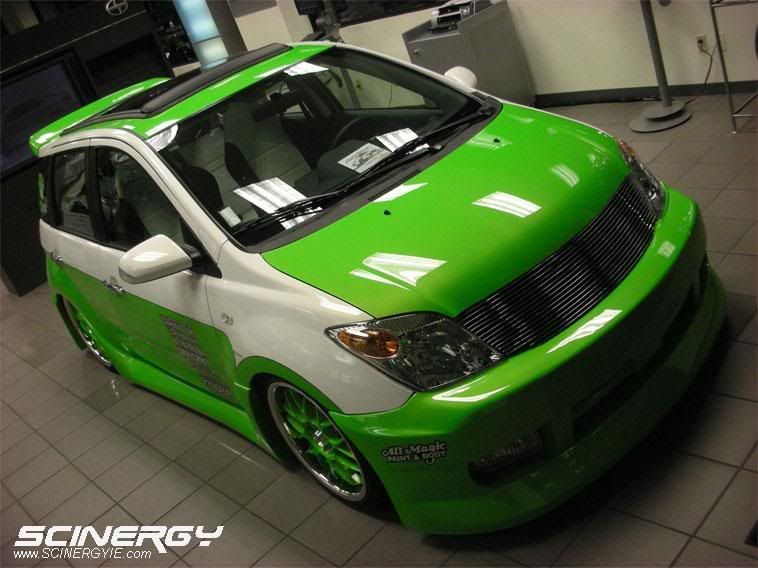 Then our friends arrived !!! John, Daniel, and Helger !!!

Some quick shots ...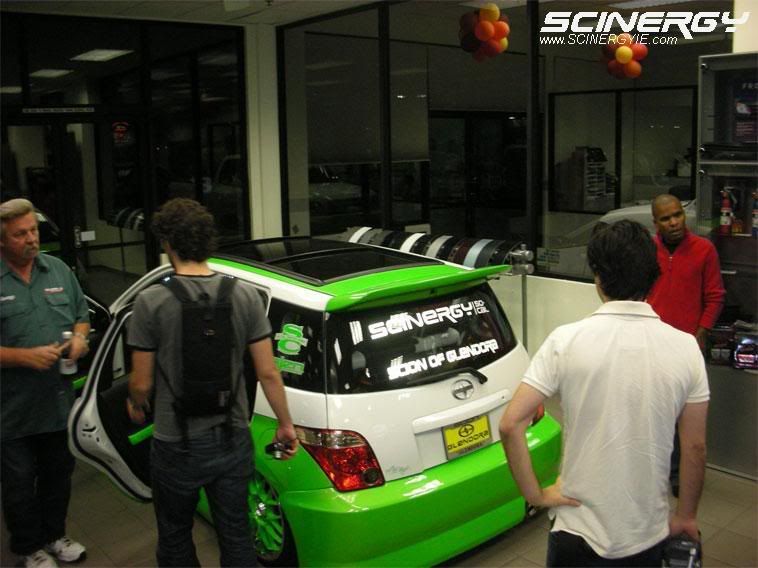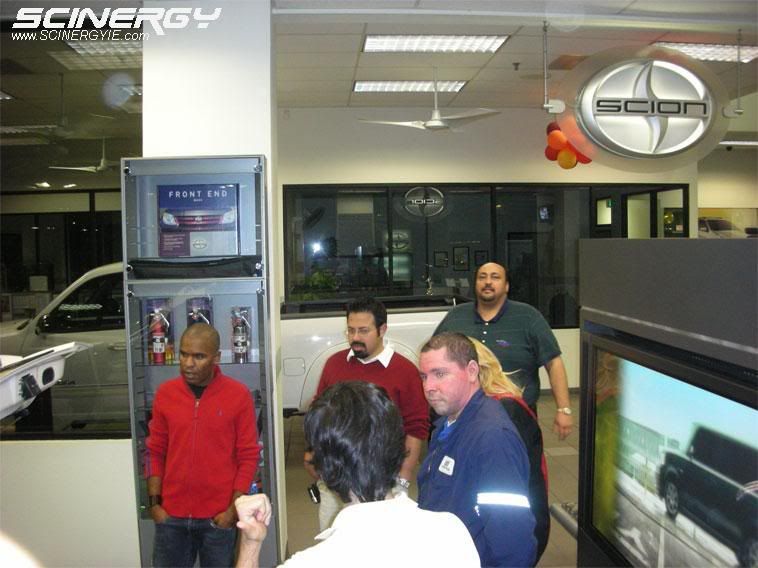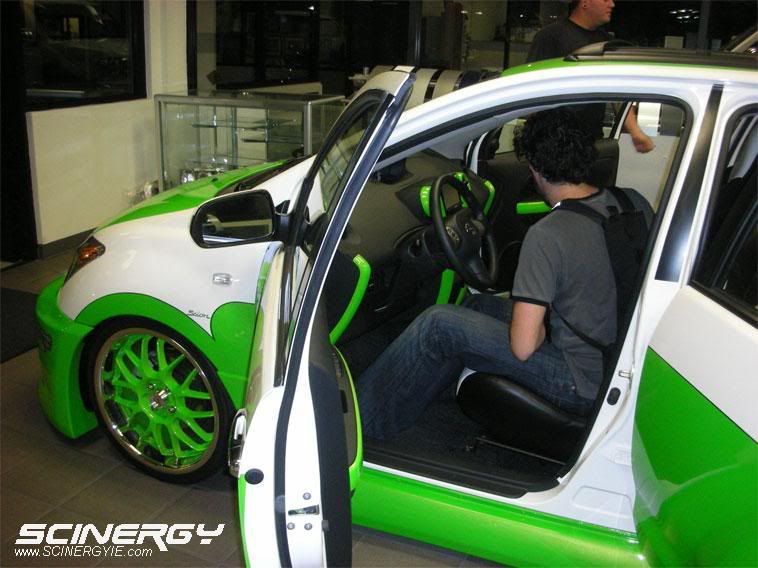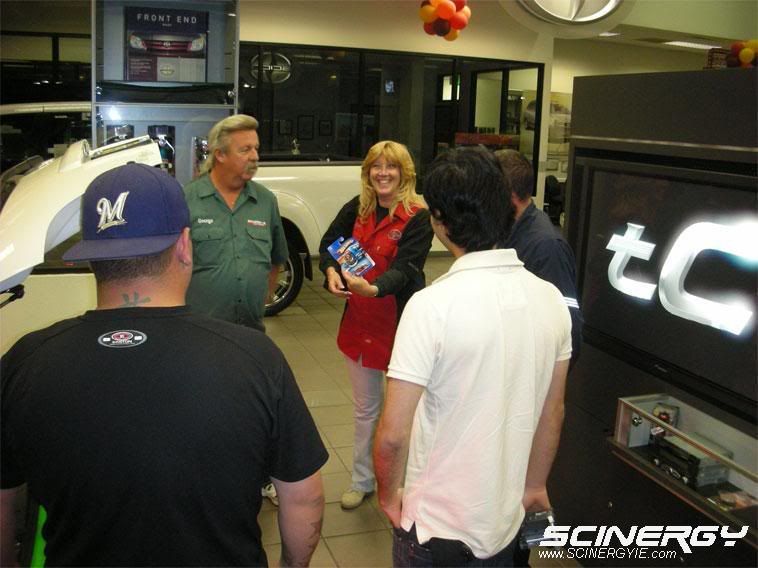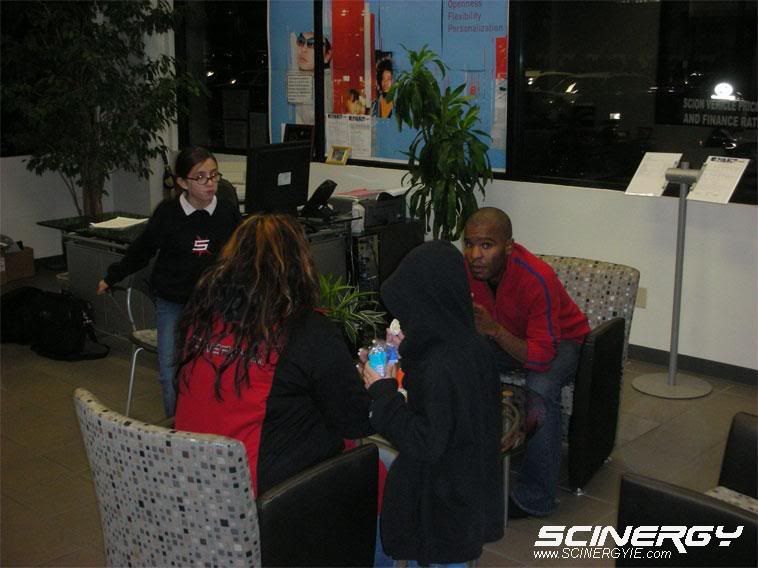 Then outside to take a peek at the new RS 4.0 xB !!!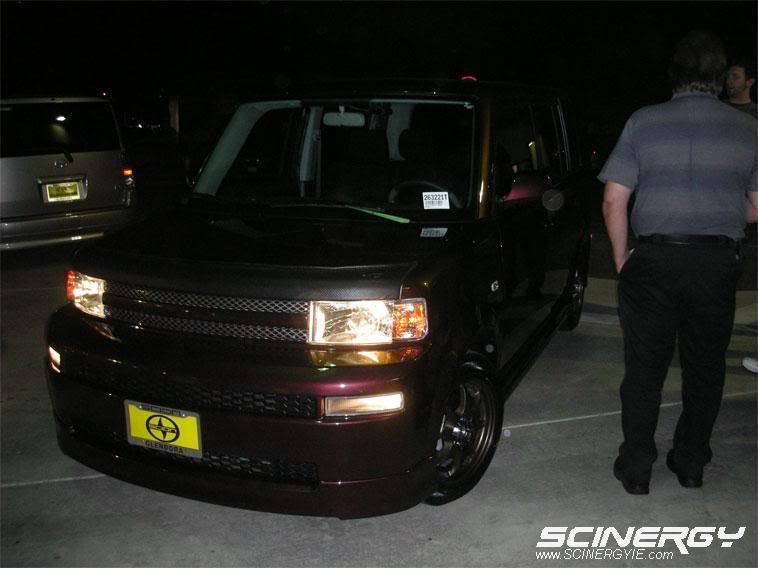 This fella had hands on this hot, one of the last in production, CF Rear Bumper garnishes ...
who'll be the lucky fella to sport this ??!!




Then came time for In & Out Burger with our new friends !!!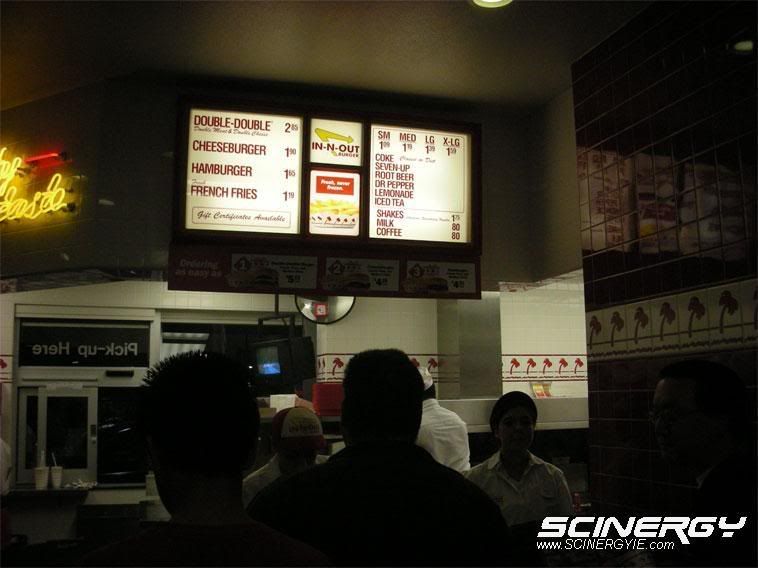 And final pic taken with them and the Scinergy So Cal Family !!!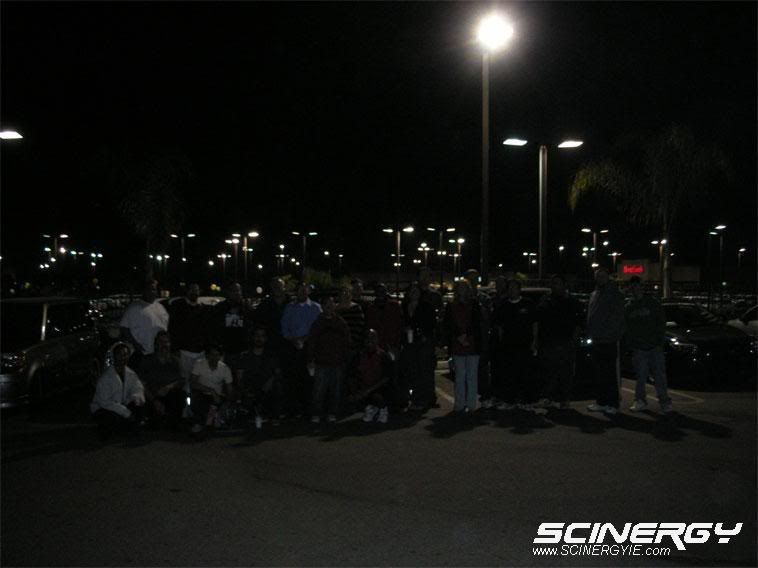 MANY MANY THANKS AGAIN to STEVE (www.scionblogger.com), JOHN, HELGER, & DANIEL
(The Brazilian Marketing Team) for the opportunity for us to share the
Scinergy So Cal Family experience with them !!!
We're looking to seeing great things from you all !!!
This post is dedicated to Scinergy's Emperor ...
Always great to see ya Ron !!!