One of the guys in my group of Dress Up Karz Enthusiasts (DUKE) got married today,.... well, the bros turned up to form a convoy to make it grand entry.... here are some pictures..... there's only one bB......
Here are the cars waiting at the bride's home. The tradition is that the bride will be picked up by the groom and be sent to the wedding reception....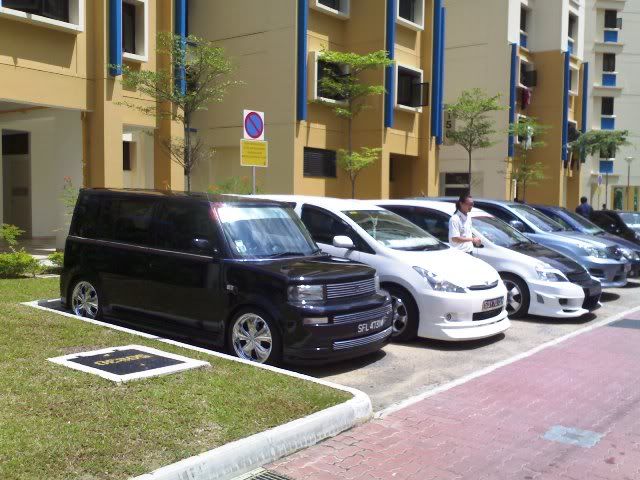 Toyota Estima with full Affection kit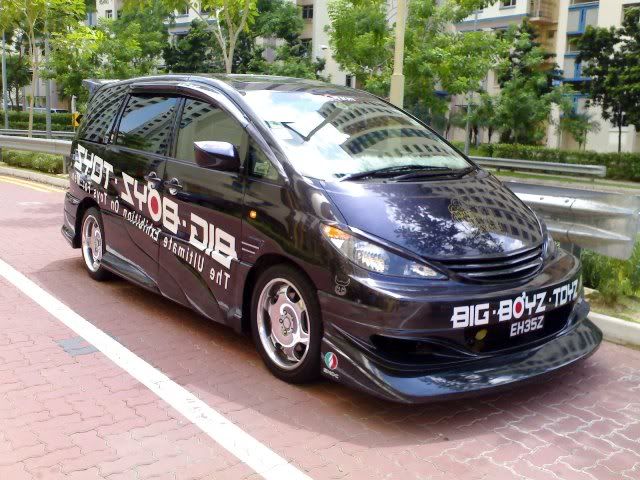 The stickers are on the Estima because of an event that will be happening in July, which we are organising, a Dress Up Karz competition, which will run until the big show in Early December (
http://www.bigboyztoyz.com.sg/)
... if any of you guys/gals are visiting Singapore anytime from July till December, let us know..... we can get u into the show....
Honda FIT Garson kit
Lexus RX300 - Lux look, I think is full Spirit kit....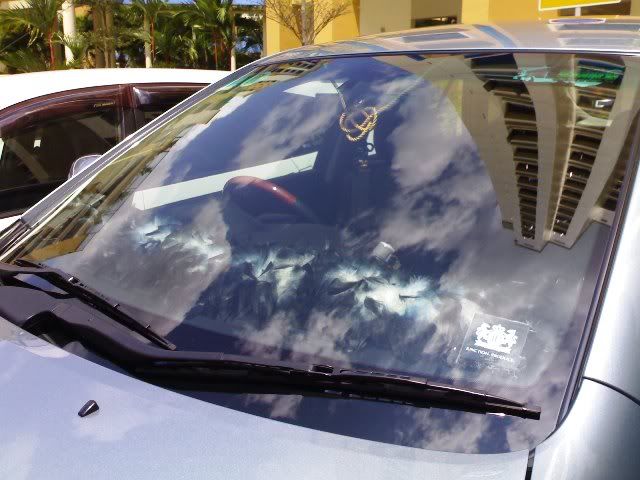 Honda Stream - sporty look....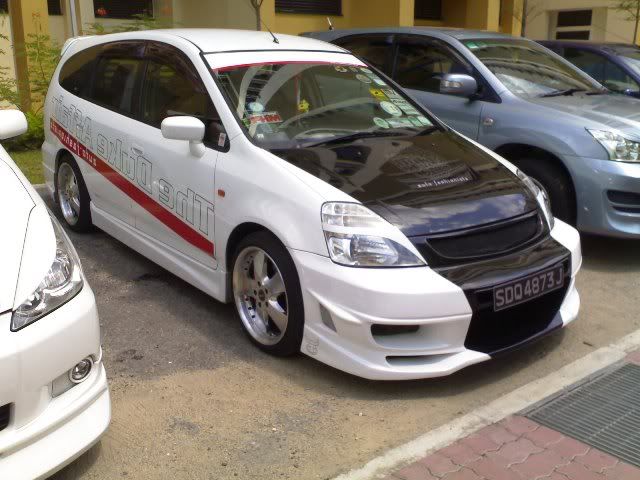 This is a Toyota WISH with full Spirit bodykit.
Toyota bB - MINE....
And the groom's car, a Honda Stream as wedding limo....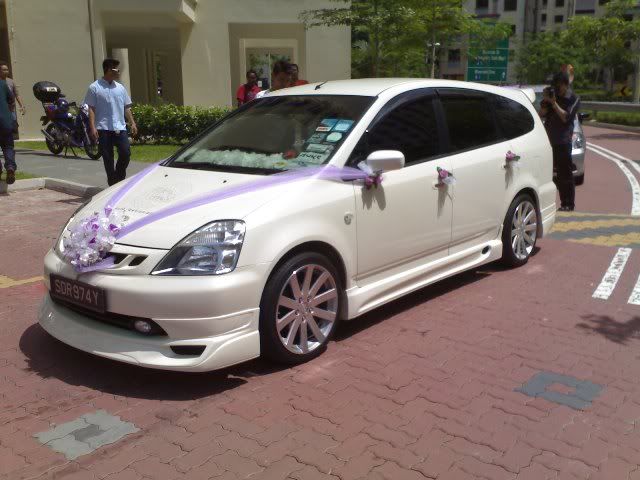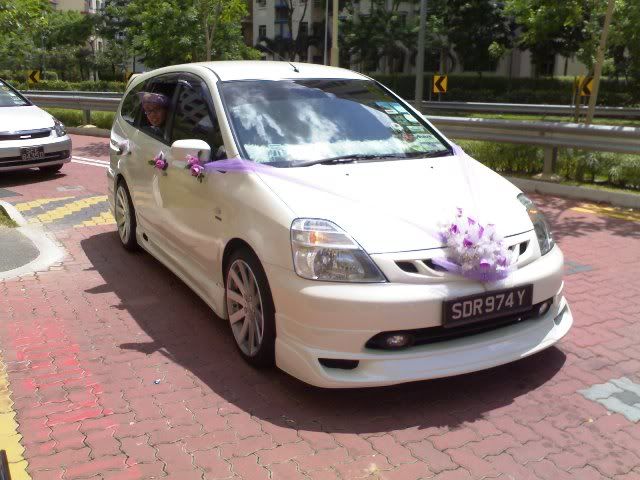 See the doors,.....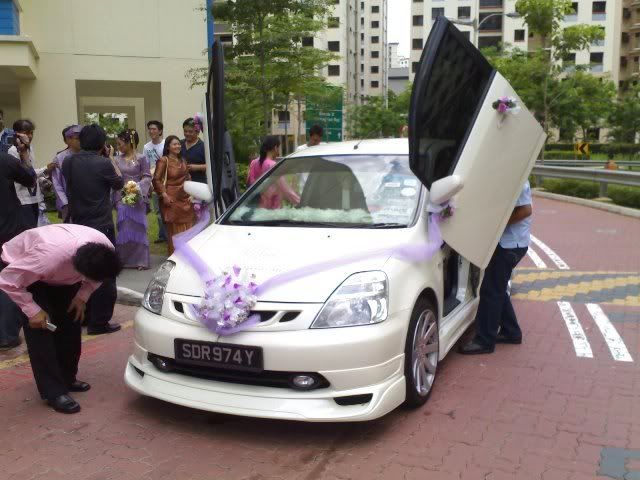 All line up near the wedding reception ..... last minute briefing....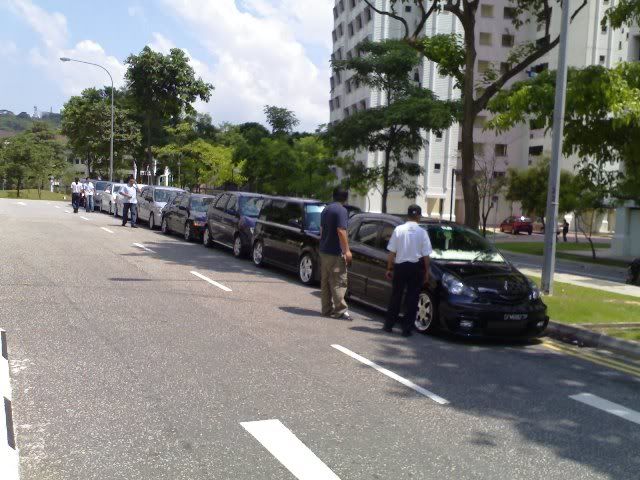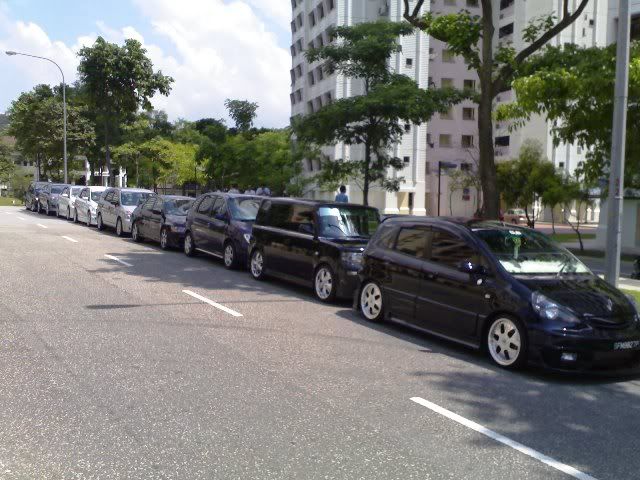 Finally, of course we need a picture of the happy couple...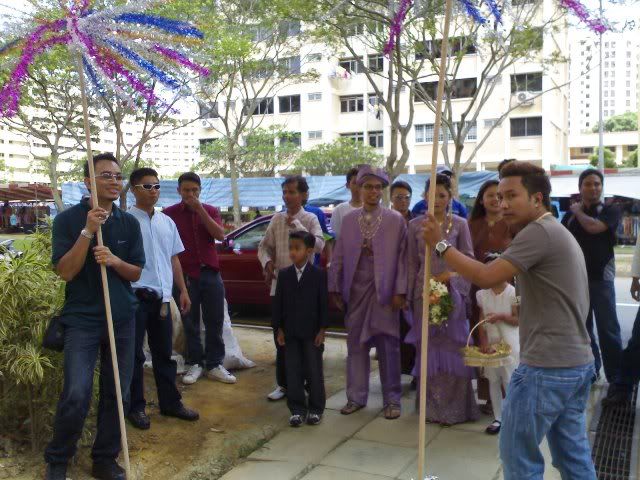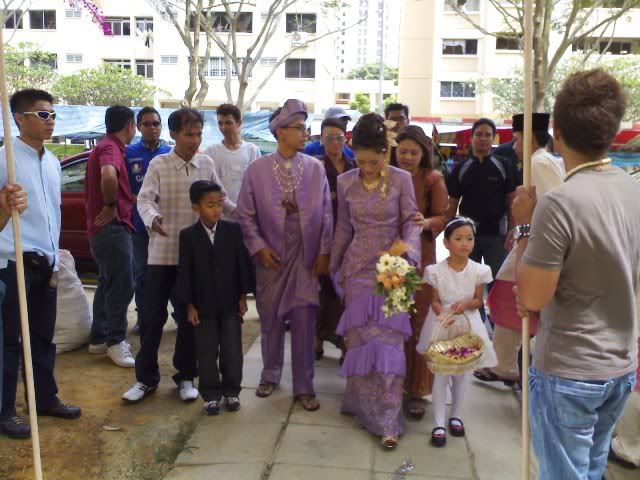 Here is a video in MP4 format ... listen to the drums during the procession to the wedding dais....
Download from this link...
http://s54.photobucket.com/albums/g115/MaleSG/?action=view&current=02072006013.flv
Btw, the wedding couple and their group of friends are Malay/Moslem, one of the ethnic groups here in Singapore. There are mainly 4 different ethnic type here, Chinese, Malays, Indians (from India) and Eurasians (mixture of European and Asian, from the colonial days)......