Discussion Starter
•
#1
•
First post on this forum, just thought I should introduce myself!
Sadly we don't get the xB over here, but we did get the Toyota Yaris Verso, that is built on the same platform as the xB. And a few weeks ago I got myself one of these. As of now it's pretty much a beater, I bought this car "as is" from a dealership that just got it as a trade-in on a new car. $800 and it was mine
Over here the government has a permanent "cash for clunkers" scheme, you get $500 for scrapping a car, so this was really at the end of its life before I got hold of it.
It's registered as a two-seater van, so plenty of cargo space! The figures claimed by Toyota equates to over 75 cubic feet of cargo space.
This is how it looked (after a good washing) from the dealership: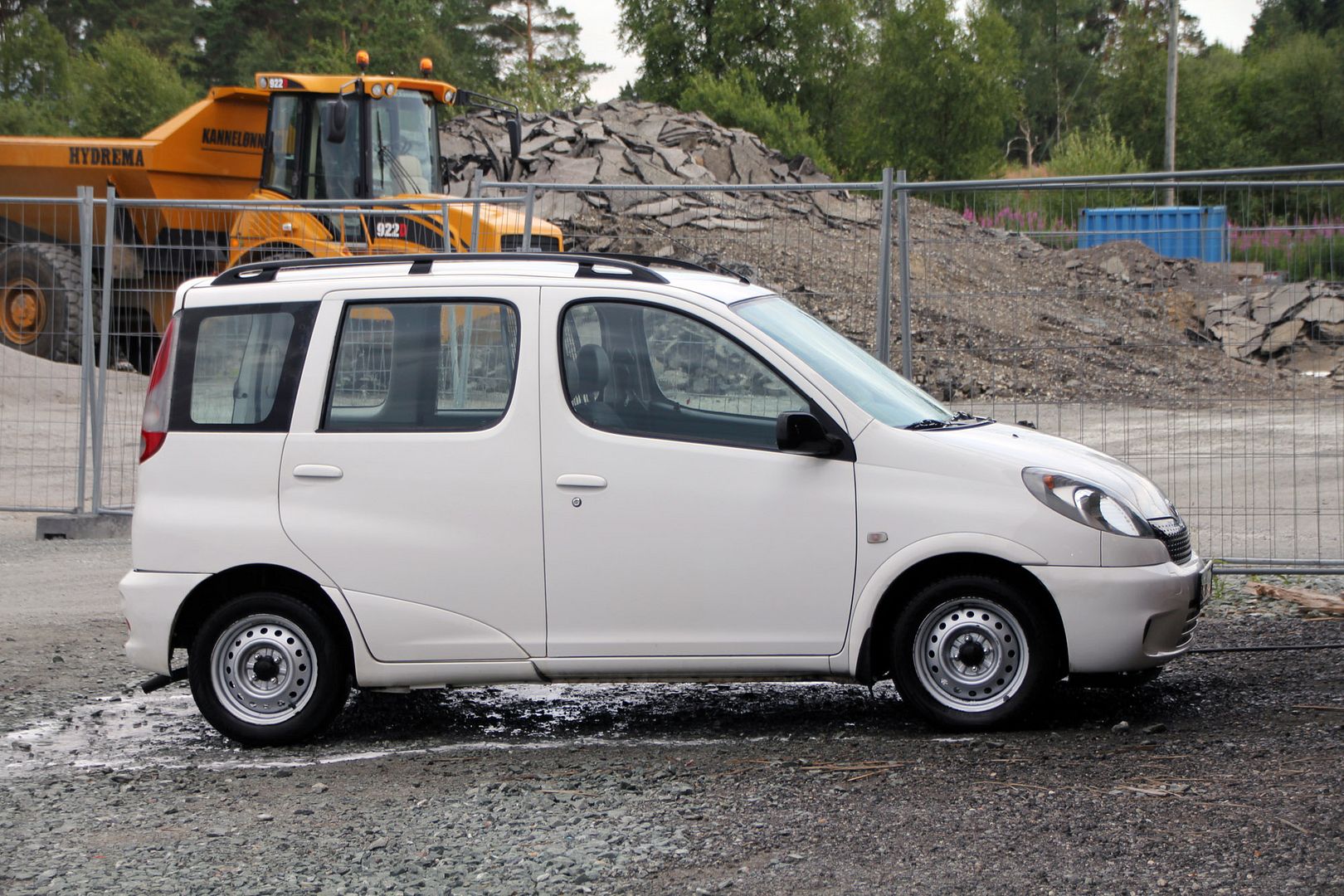 Oh, and a little introduction about myself, not just my car. My name is Haakon Ottesen, I live in Norway and I have my own graphic design/signmaker/car graphics business. This car will be my work (micro)van, so it needs to look the part as time goes on!
I've looked around the forum a bit, and I can't wait to get to know the members, you all have such sweet rides