Do at your own risk!


I saw this post http://www.clubxb.com/forums/showthread.php?t=46932 , and it got me searching around the internet. I found many sites where other people have done it so I thought why not.

What you need:

4 trash bags
wheel cleaner ( I used windex)
a rag
and at least 2 cans of plasti dip ( I bought mine at Lowe's, since I work there. Should be around $5 - $6 ea.)

First thing to do is clean your wheels. I just sprayed mine down with some windex and let it set for a few minutes. Then wiped them clean.
Second thing that I did was took some 120grit sand paper and sanded down all the road rash that the previous owner put on the rim. I also had some areas in the center where the paint was chipping off. Basically I wanted to smooth out a lot of the scratches and chips on the wheels.

Here is a pic of the first wheel.



If you watch the video that is posted in the original link, it shows how to put the bag on the brake hardware. Basically cut the bag on one side to almost the bottom and pull through the openings and wrap around the drum/rotor.

Next step is to apply the plasti dip. The trick is to apply light layers. The first layer needs to have about 90% transparency. Depending on the temp outside, give the layers 5-15 minutes to dry between coats. It was around 55deg when I did mine and waited 15 minutes between coats. I have almost a 1/2 can left after doing all 4 wheels. You might have less or more depending on what style your wheels are.

I put about 5-6 coats per wheel.
1st coat



2nd coat



Final coat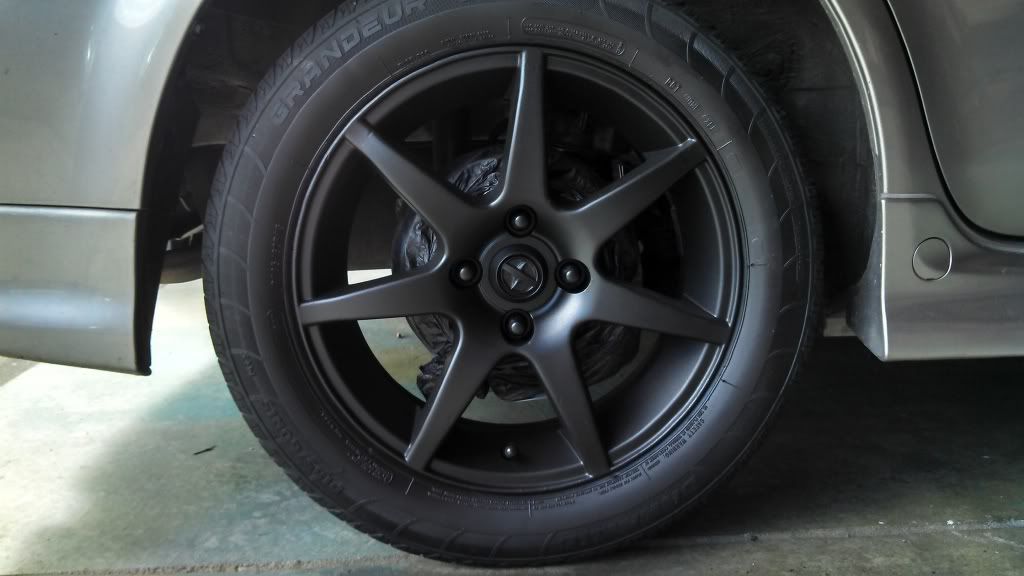 Before:
These pics are of different side of the car, but gives the idea of the change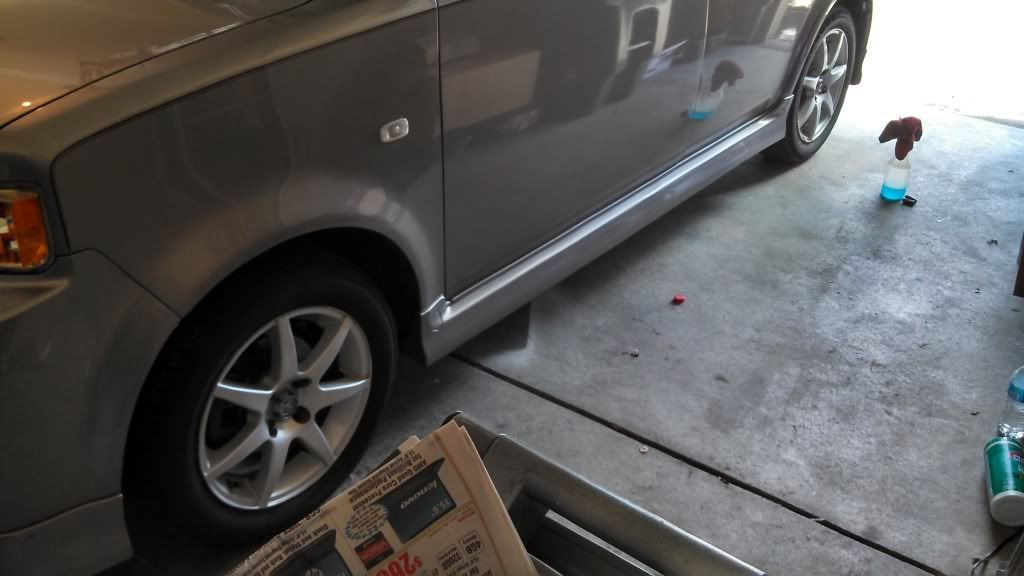 .




Now I did see on an Infiniti web site ( i think) the guy did about 3 heavier coats then topped it with a wheel paint of a different color. The nice thing about doing this is that when you get tired of the color you just peel it off and do something different.

---------- Post added 09-23-2012 at 10:00 PM ----------

Here is a video showing what I just did above
<iframe width="560" height="315" src="http://www.youtube.com/embed/OlyB3FbYRRs" frameborder="0" allowfullscreen></iframe>
7 comments on
"DIY: Plasti Dip your wheels"
Post Reply