By: _paffa
July 6th, 2014
6:06 pm
Hi all!

I will keep this as short as possible.

I bought JDM bB from Japan car auction in december 2013 and got it april 2014. It's 2000, 1.5 litre automatic and driven 103 000km (approx 64 000 miles).

This is what it looked like when I bought it.




This is the auction sheet which contains basic info and grades for exterior and interior.



This is what it looked like when I got it.




Whole paint was sunburnt



Scratches in every door handle



Rear is ruined in crash or something.



Taillights were in decent condition



Left rear fender was badly repaired


Some scratches and dents in left rear door as well



It has OEM window deflectors and every tab seems to be ok



OEM rear wheel is ok, some curb hits but I don't use these in future



Front wheels are full of brake dust!



Interior quite ok. Drivers seat foam is worn out and dashboard has some scratches and some glue stains from refreshners.



Toyota OEM floor mats



Rear has nice Hello Kitty floor mat covers



Also drivers seatbelt is worn out



Next post in couple of minutes! If anything in mind feel free to ask =)

---------- Post added 07-07-2014 at 01:16 AM ----------

Then I ordered BC-Racing BR-type coilovers and AVID.1 AV-12 wheels from NLMotoring.

BC-Racing BR coilovers. Bought these december 2013 from finnish shop for price 750 euros (approx 1020 USD)



Wheels are 16x9 ET 25 all around. Rear with standard suspension



I also bought USDM headlights (Eagle Eyes) from RockAuto because we have RHD traffic in Finland



Front with std suspension



Tires are Nankang NS-2 in size 205/40R16 and bought from Germany. Wheel nuts are Volk Racing from Aliexpress.com.



Next post includes pics with coils installed!
13 Comments
Read More
By: Toy_Yoda
May 26th, 2014
12:55 pm
If I had an unlimited budget, I'd do these all legit, but in the meentime I'll settle for 6 mm x 1 flathead Allen drive screws on #14 cup washers on 6 mm flat fender washers, all in stainless. Still need to find flathead Allen drive wood screws for the headlights to complete the look.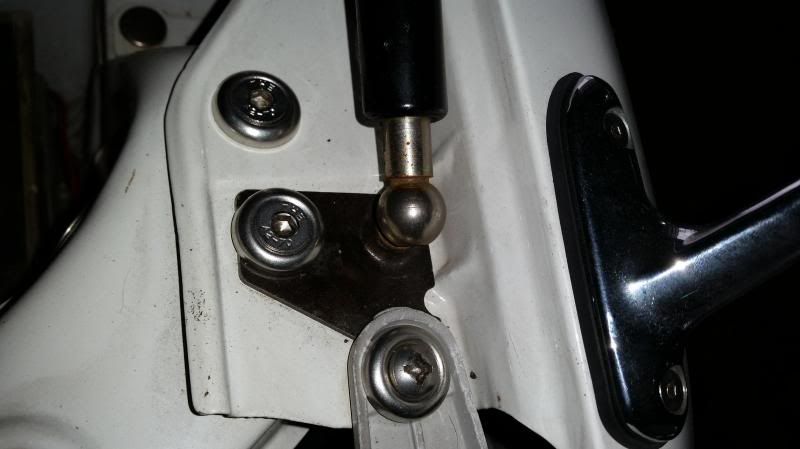 12 Comments
Read More